Summer School Fun with the Paddles and Pastries Class! Exploring the little lake right next to the school. We have been baking treats and have gone on 7 kayak adventures. We even got to see a swamp monster today! #TrojanPride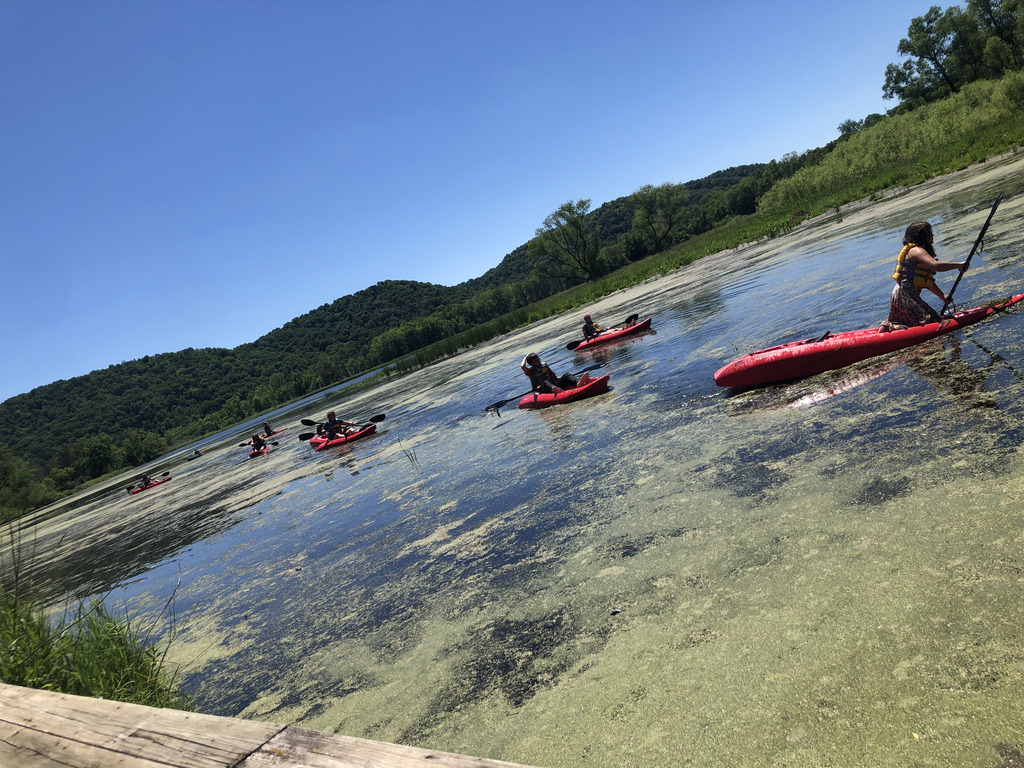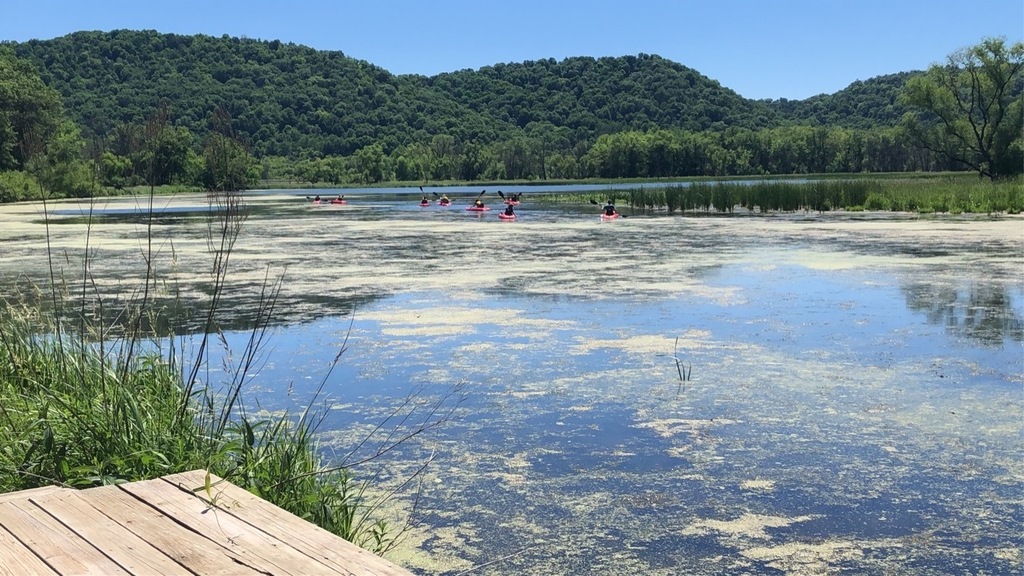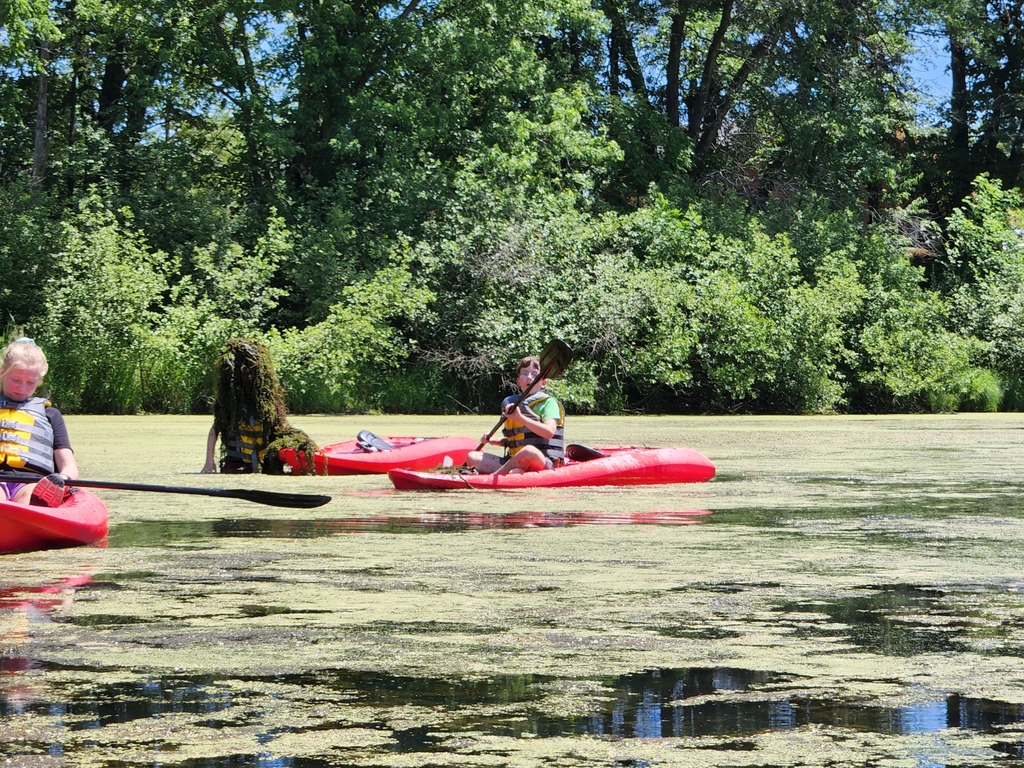 We can't wait to share with you some of the great things happening at North Crawford Elementary. What was your child's favorite thematic unit this school year? #sharethegood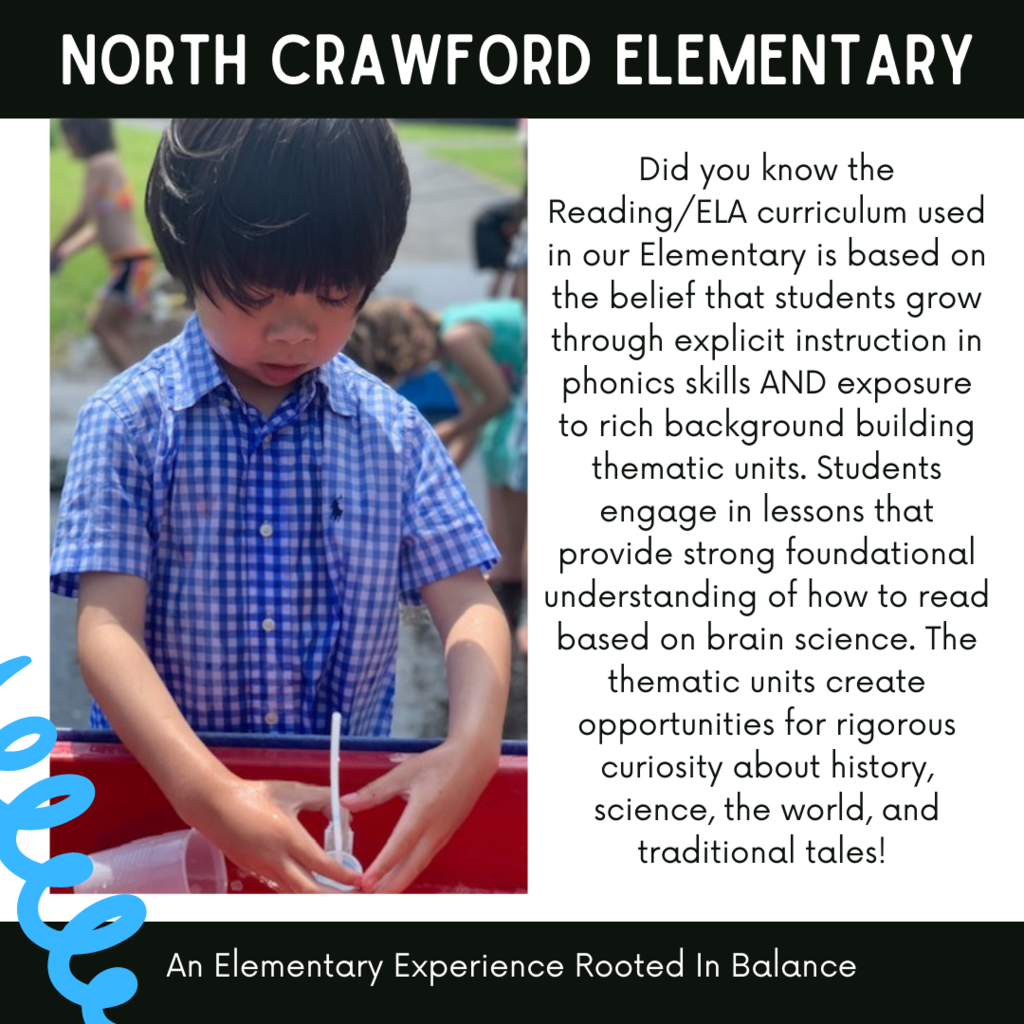 Are you looking for a rewarding career that will have a positive impact on kids? The NCSD is hiring bus drivers for the 2022-23 school year. We currently have an opening for a regular route driver. This individual will have a regular bus route each morning and afternoon. We could also accommodate a driver who is only able to drive in the afternoon. Additionally, we continue to look for individuals to serve as substitute drivers and trip drivers. Check out our flyer. #TrojanPride
We can't wait to share with you some of the great things happening at North Crawford Elementary. #sharethegood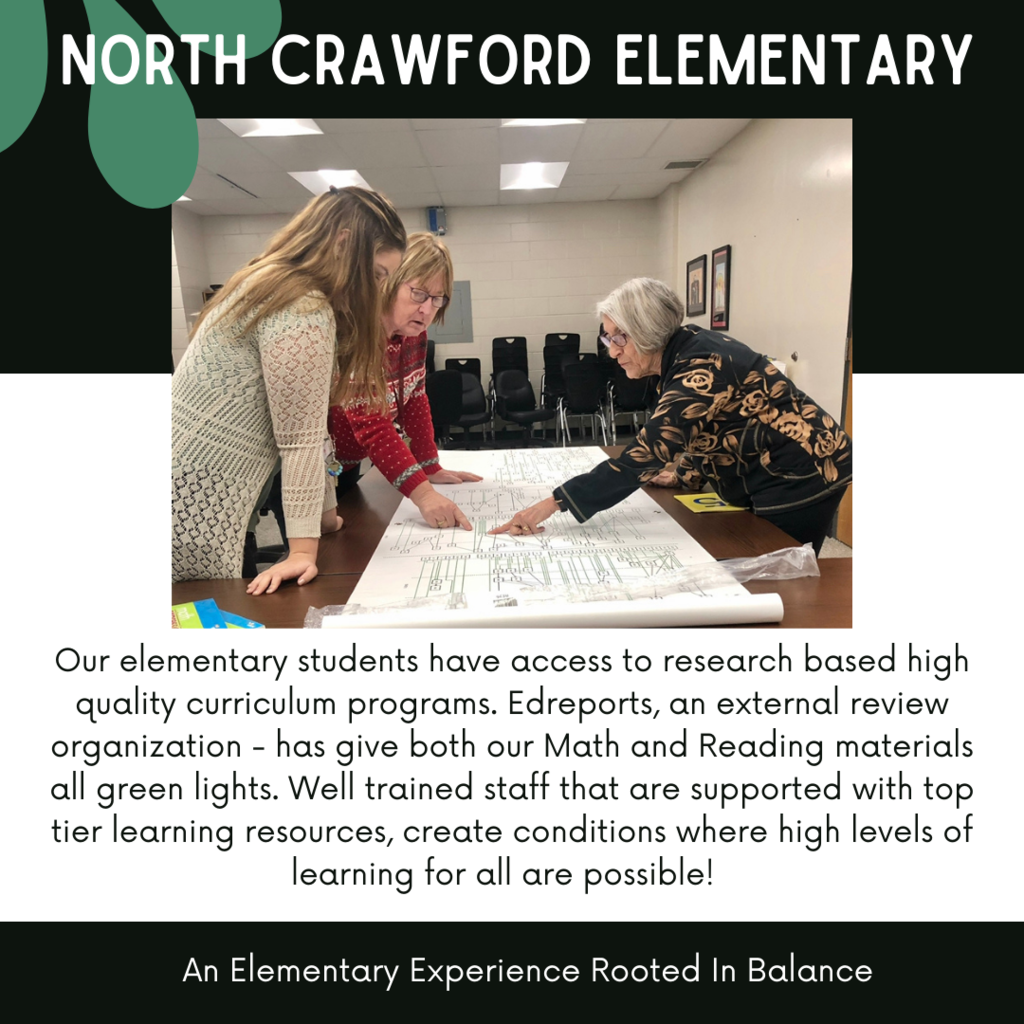 Our youngest learners had a great 1st week at Jump Start 4K in Summer School. Thank you to our local partners for helping us learn more about our communities - Gays Mills Pool, Gay Mills Library, and Crawford County Sheriff's Department.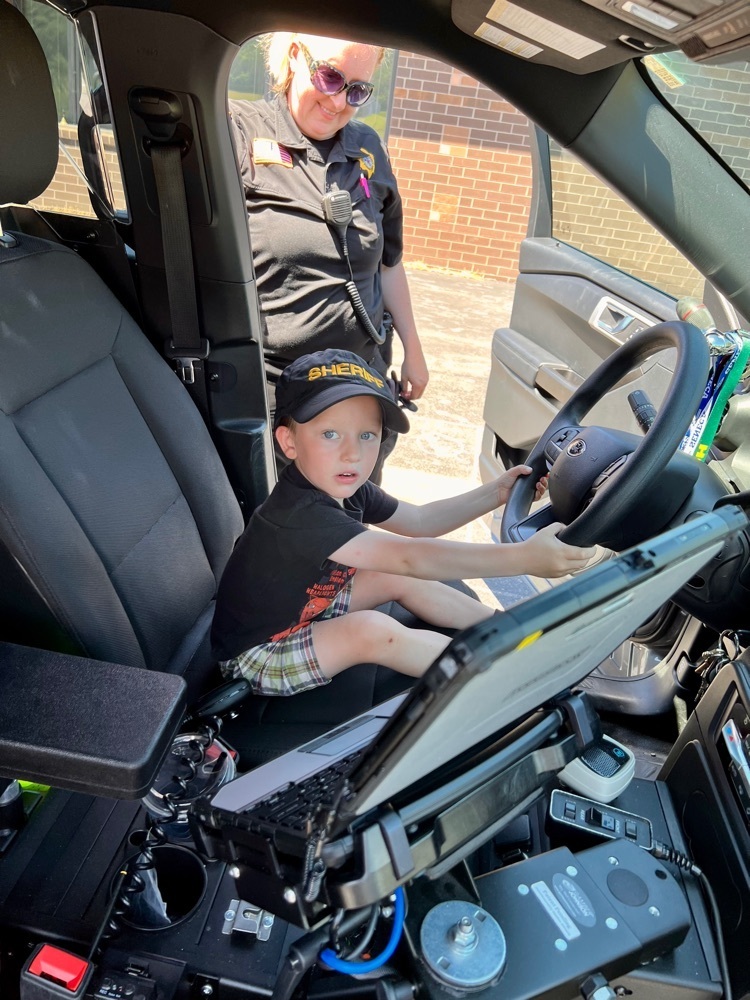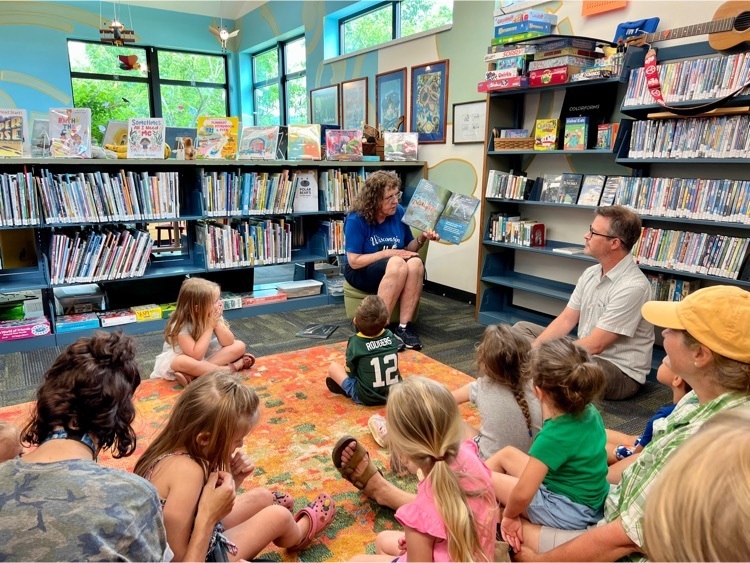 As we begin the daycare pilot within our school building, a major consideration is for the program to be budget neutral. In an effort to keep our startup cost as low as possible, we are hoping some members of our community may have some extra gently used play equipment for our young child play area. Monetary donations or items purchased from the Amazon wishlist would also be greatly appreciated! Are you a local business hoping the pilot is successful? We would love to partner to ensure it is! Amazon Wish List:
https://a.co/167jVIz
Please reach out via a facebook message to North Crawford or email to Mrs. Killeen
akilleen@crawford.k12.wi.us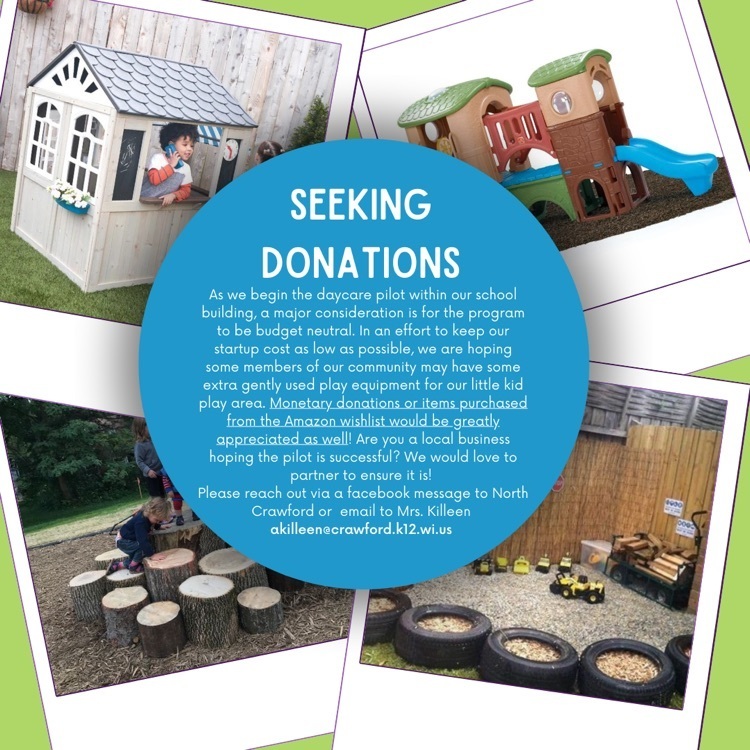 9 North Crawford FFA students had a great week in Madison at State Convention! They attended sessions, listened to keynote speakers, and attended workshops about various agriculture topics while networking with other FFA members and industry partners!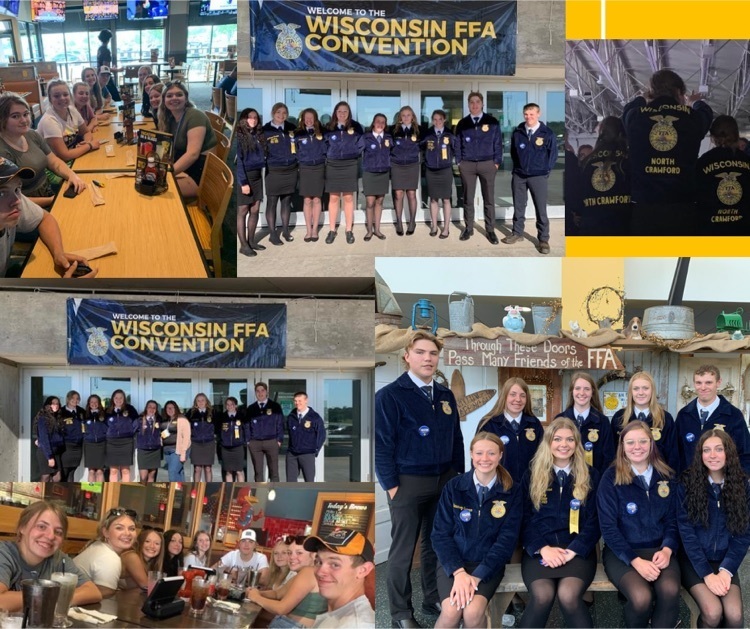 We can't wait to share with you some of the great things happening at North Crawford Elementary. #sharethegood
Our summer school students are in for a treat today! Check out these delicious made-from-scratch chicken pot pies. We are testing new recipes for the next school year, and we think this one will be a hit!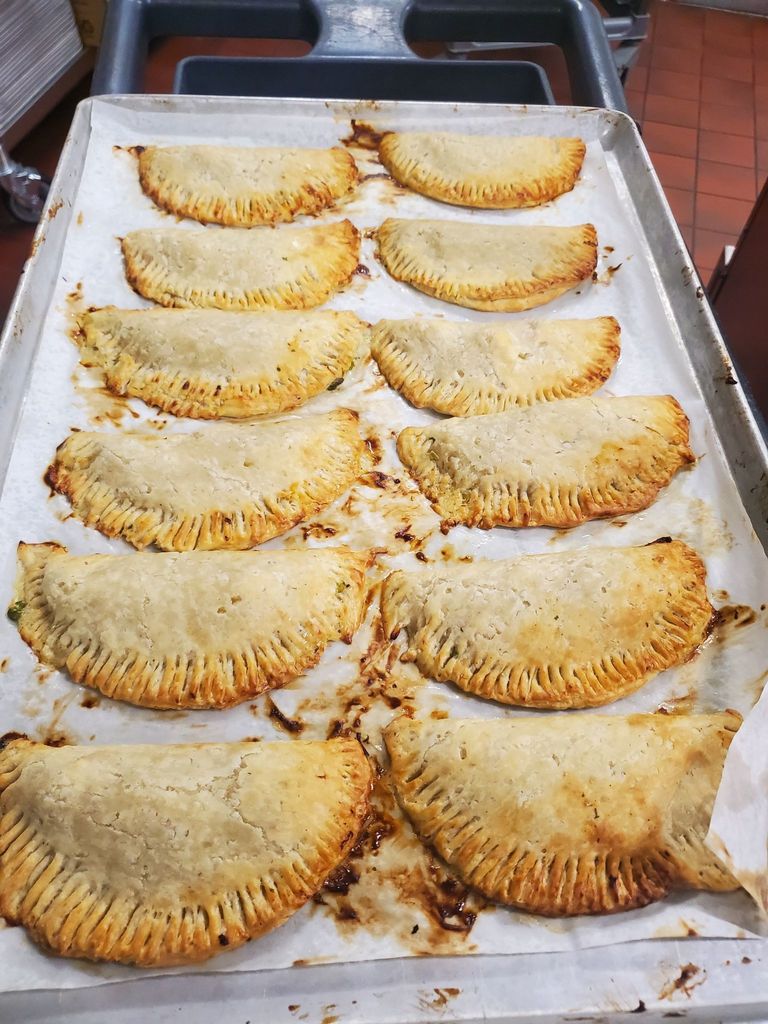 Hello NC families. We are piloting a small childcare center as a license exempt school program for next school year. There will be a room for 0-2 year olds and one for 2-4 year olds. At this time, our pilot can not accept shares as we are not YoungStar regulated (would require significant construction cost). Please see the survey for a link to our informational packet. Spots are first come, first serve - so be sure to fill out the survey right away if interested. Sign Up Here: tinyurl.com/y8r5rkpa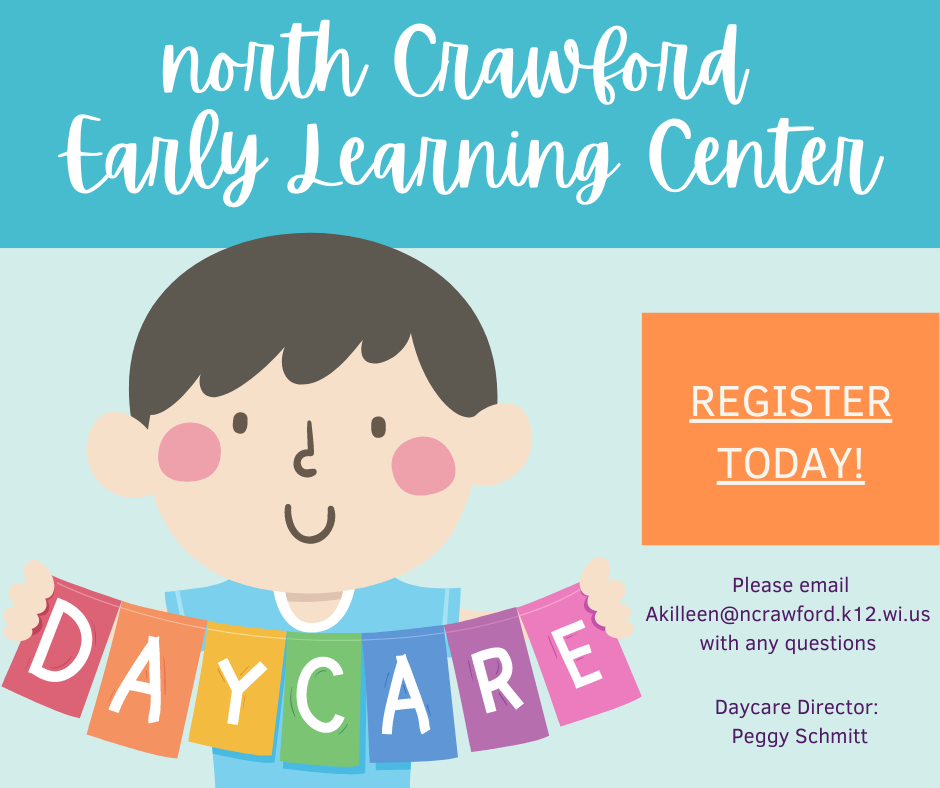 North Crawford is hiring!
Join the North Crawford FFA Sunday, June 19th during Soldiers Grove Fun Days for a pancake breakfast!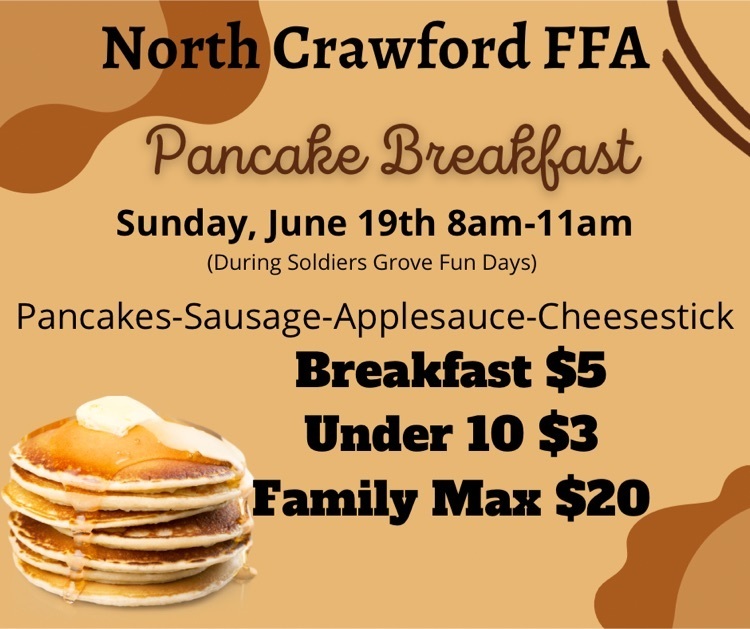 North Crawford is Hiring!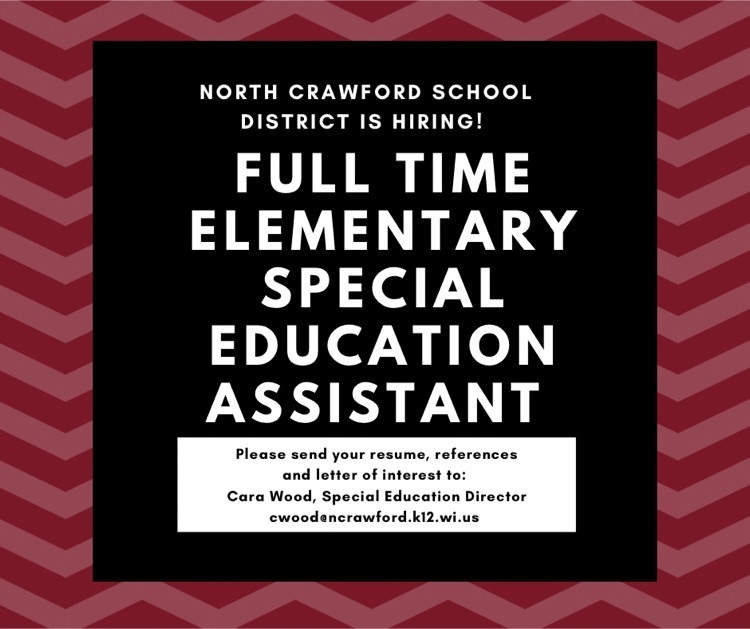 Reminder: North Crawford Summer School starts Monday, June 13th. 8:00 until 2:30 with breakfast and lunch included.
43 youth which included 6 North Crawford students completed the Tractor Safety course taught by local agriculture teachers this week. After 3 days of instruction, students earned their certifications after completing both a written and drivers test!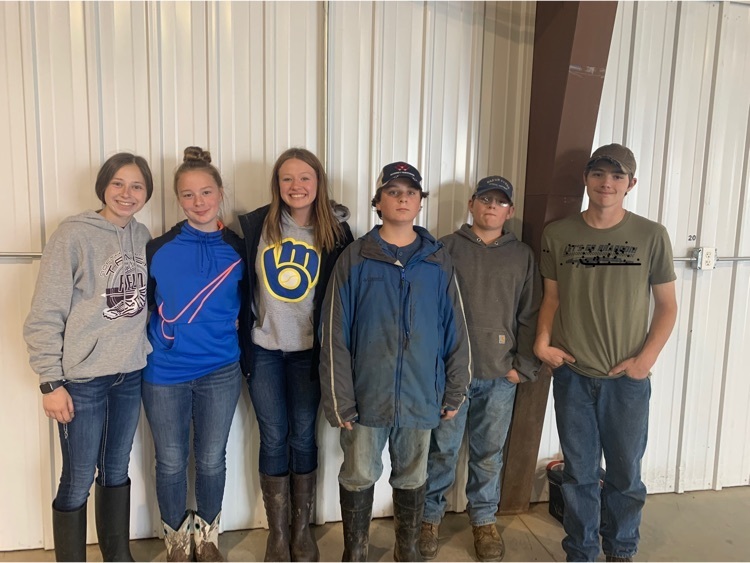 Hello again North Crawford residents. This is a final friendly reminder that we're asking for your participation in completing the district's Referendum Survey as we begin planning for our November referendum. The survey will close at the end of this week. An informational letter from Superintendent Brandon Munson can be found at the link
https://5il.co/1a5rj
. Please click the following link to complete the Referendum Survey.
https://www.surveymonkey.com/r/NCSDcommunitysurvey
. If you prefer to complete a hard copy of the survey, you can request a copy be sent to you by contacting Angie Redman in the District Office at (608) 735-4318. Hard copies can also be picked up at the post office in Soldiers Grove, Gays Mills, and Mt. Sterling, the community libraries in Gays Mills and Soldiers Grove, the Village offices in Gays Mills and Soldiers Grove, Royal Bank in Gays Mills, and People's State Bank in Soldiers Grove. Completed surveys can be dropped off at the District Office at North Crawford Schools. We hope you all take advantage of this opportunity to provide valuable feedback to the school district. #TrojanPride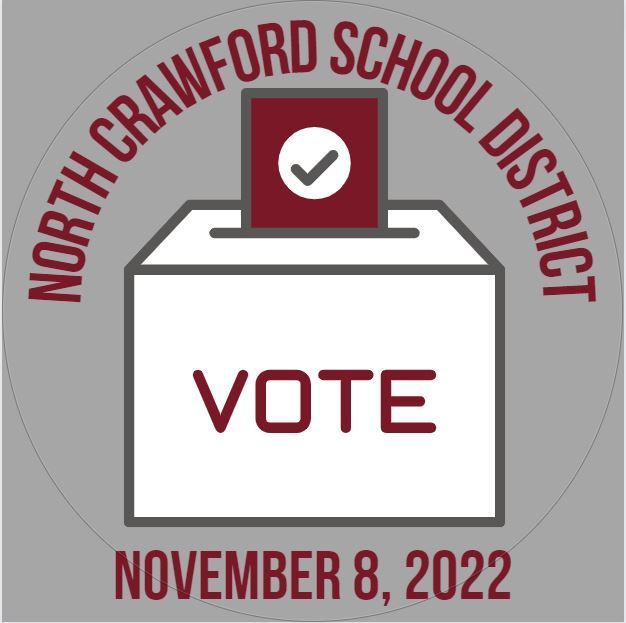 Trojan athletes were well represented on the Ridge and Valley Spring All-Conference Teams. Congratulations to baseball players Gavin Jacobus, Keegan Bender, and Kaeden Chellevold; softball players Elizabeth Stovey, Audrey Mellem, Nora Swenson, and Gracie Byl; and track and field athletes Livhe Chamberlain, Agnes Carstens, Faye Brassington, Stephen Munson, and Nick Nickell. Special shout out to Track and Field Head Coach Andy Watters for being recognized as Coach of the Year. Kudos to these student-athletes and coaches for proudly representing North Crawford. GO TROJANS!! #TrojanPride
North Crawford FFA students braved the rain Saturday while volunteering and participating in the Tainter Creek Watershed streams and farms field day!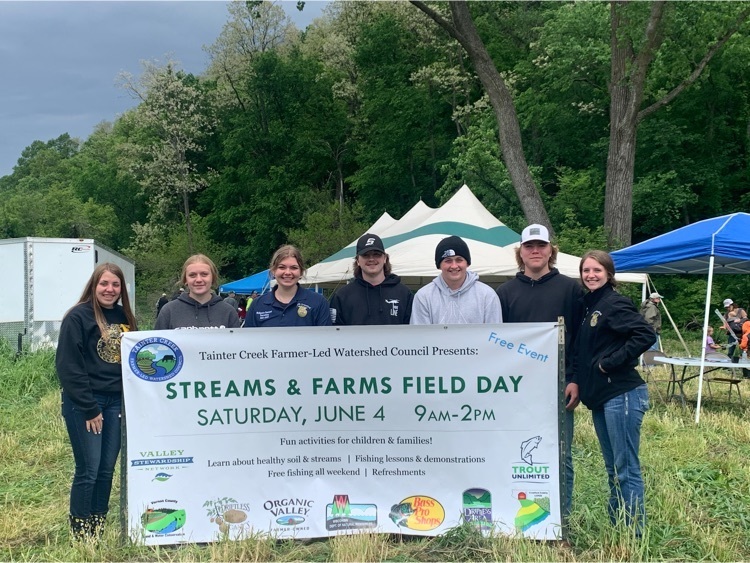 Day 1 of the State Track and Field Meet is in the books. Senior Stephen Munson qualified for both the 100m and 200m finals. His time of 22.50 in the 200m sets a new PR and breaks his own school record. He also finished 5th in the Triple Jump, which earned him a spot on the podium. He will compete in the Long Jump, 100m Final, and 200m Final on Saturday. Good luck Stephen!! #TrojanPride #runforthegold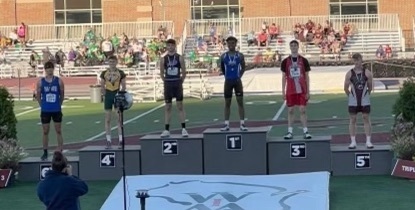 7th graders worked hard to complete these cutting boards in shop class!