Ms. Knutson's 4k Agriculture class has been learning all things strawberries. We discussed how they grow on vines, start as flowers and develop into the juicy red berries we all love. They finished the unit by reading "I love Strawberries" and enjoyed strawberry milkshakes!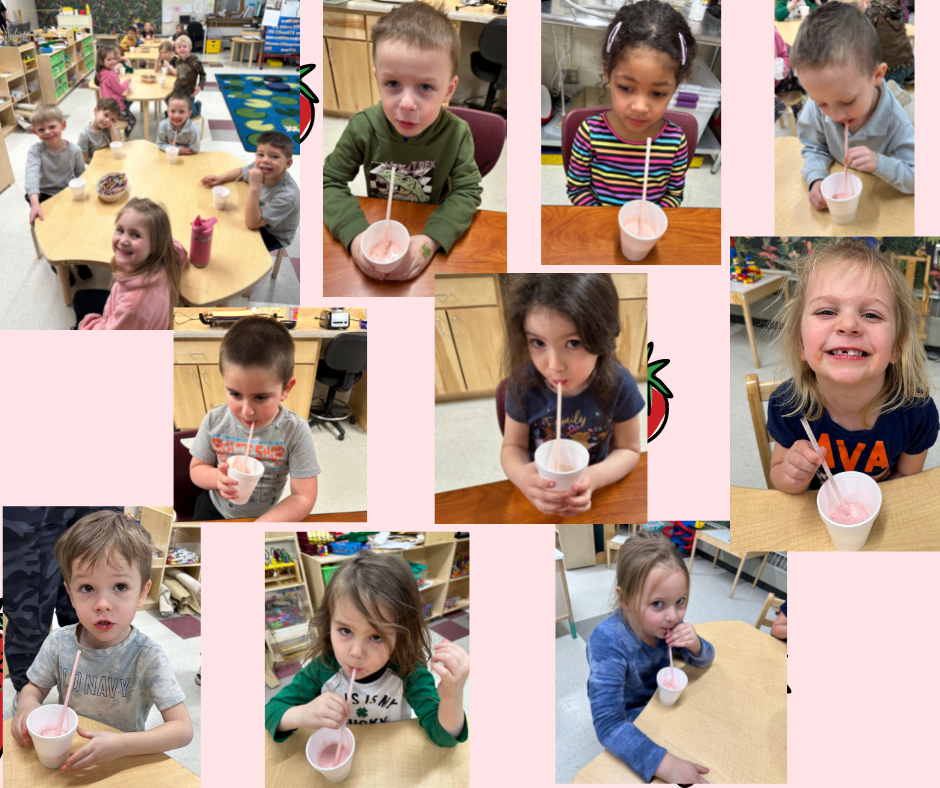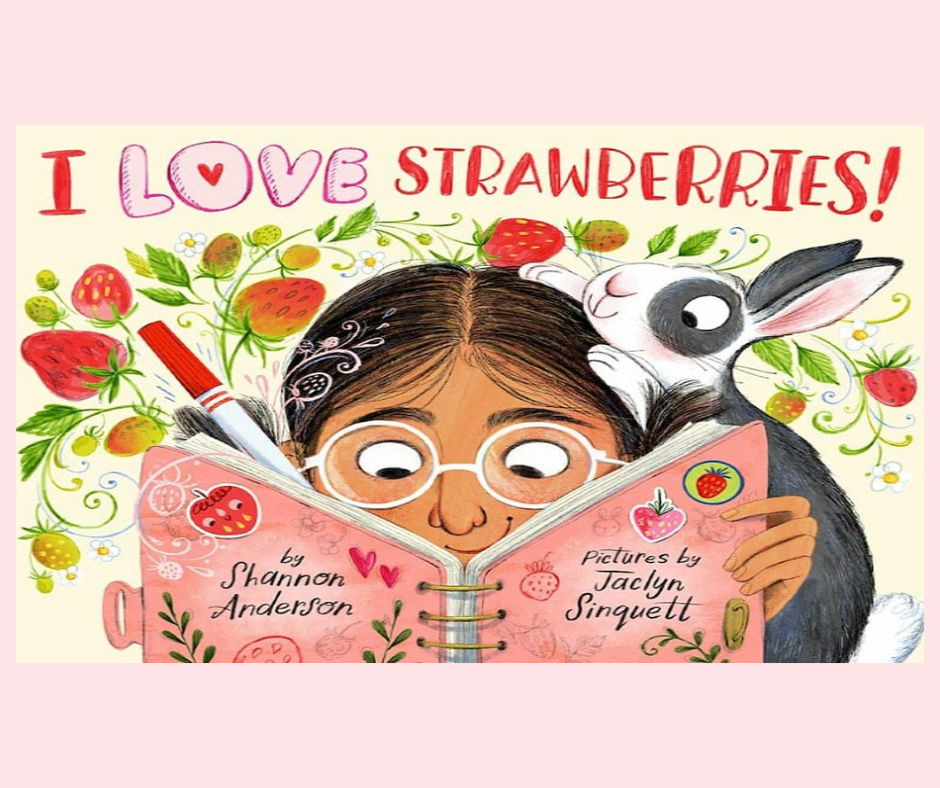 Kaitlyn created a wonderful display in the library collecting books on Kindness. Come check it out and pick out a kindness book or bookmark!! Thank you Kaitlyn! #TrojanPride

Once again, our North Crawford student-athletes are well represented on the Winter Ridge and Valley All-Conference teams. Congratulations to all of our Trojan athletes on great seasons. #TrojanPride
Ms. Caldwell's first grade worked super hard learning how to tell time in math class this morning and earned an extra recess. What a fun way to celebrate the first day of spring!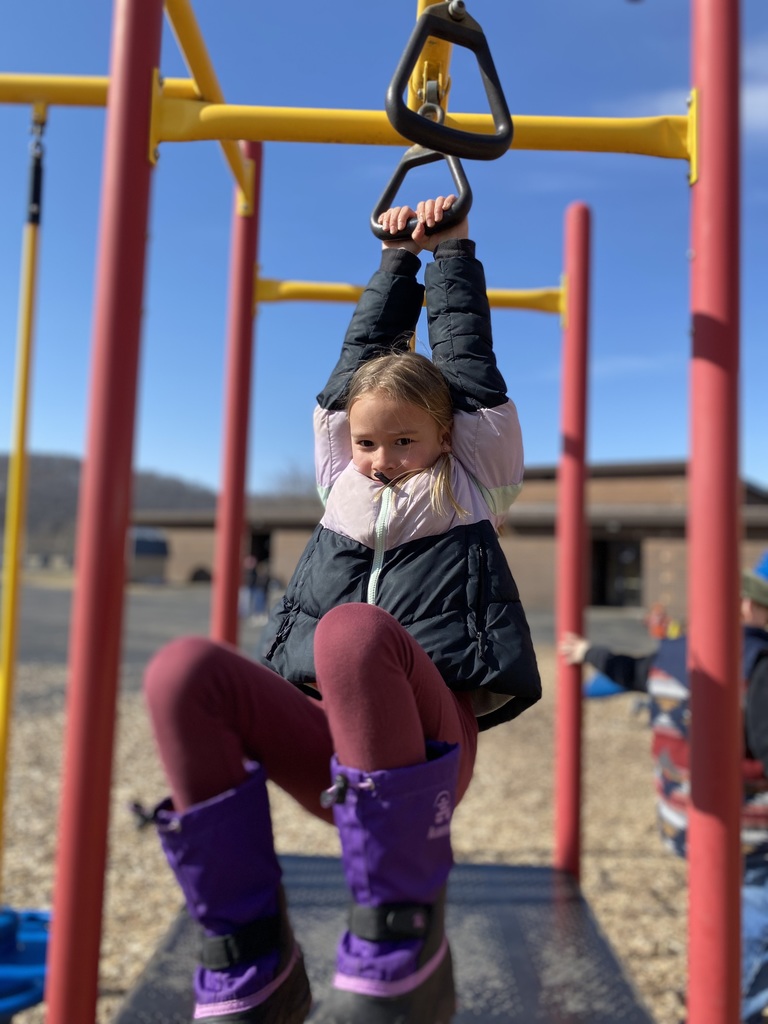 Tina Allbaugh, from NextHome Prime Real Estate, talked to the Personal Finance students about buying their first home, selling houses, renting, and real estate as a career. Thank you Tina for sharing your knowledge with our students.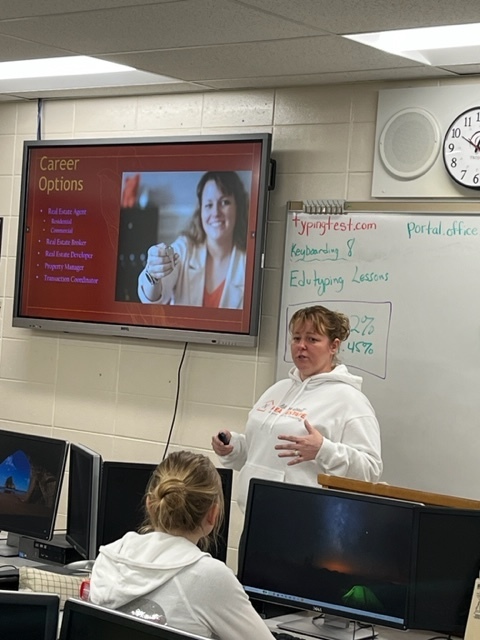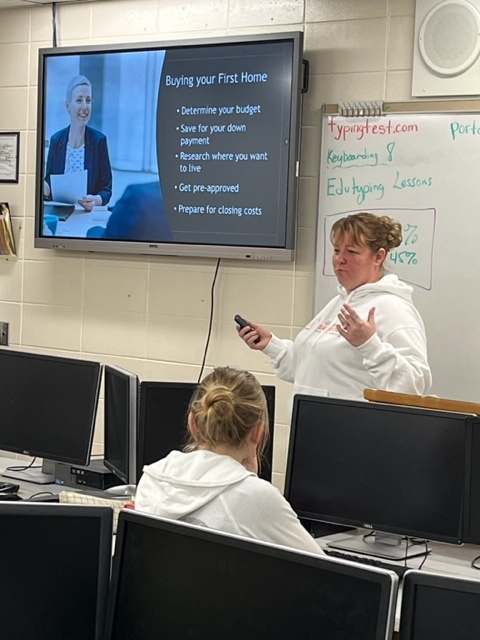 Upcoming Testing...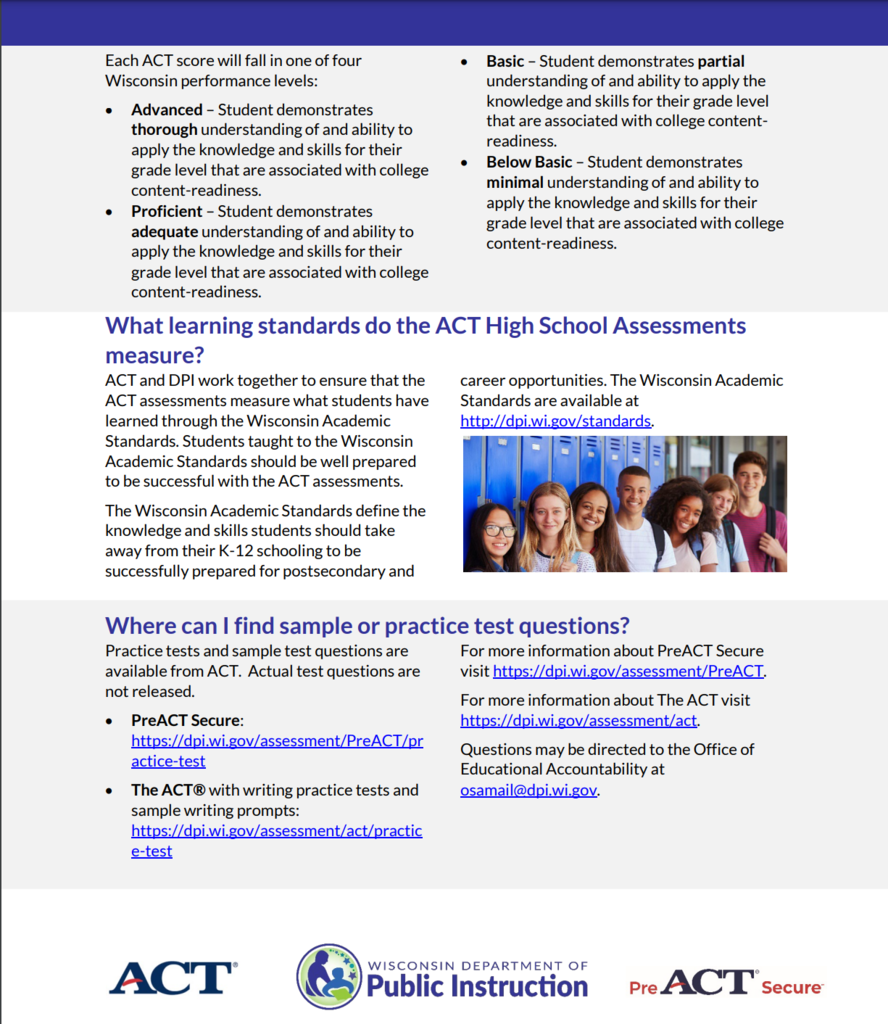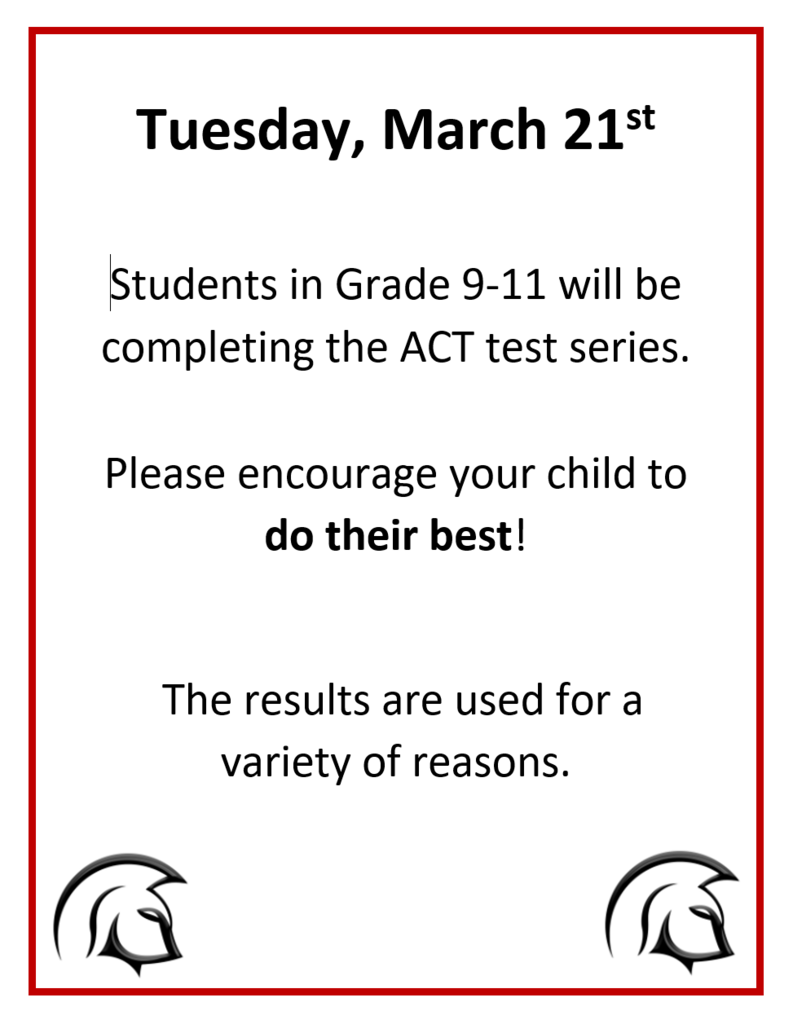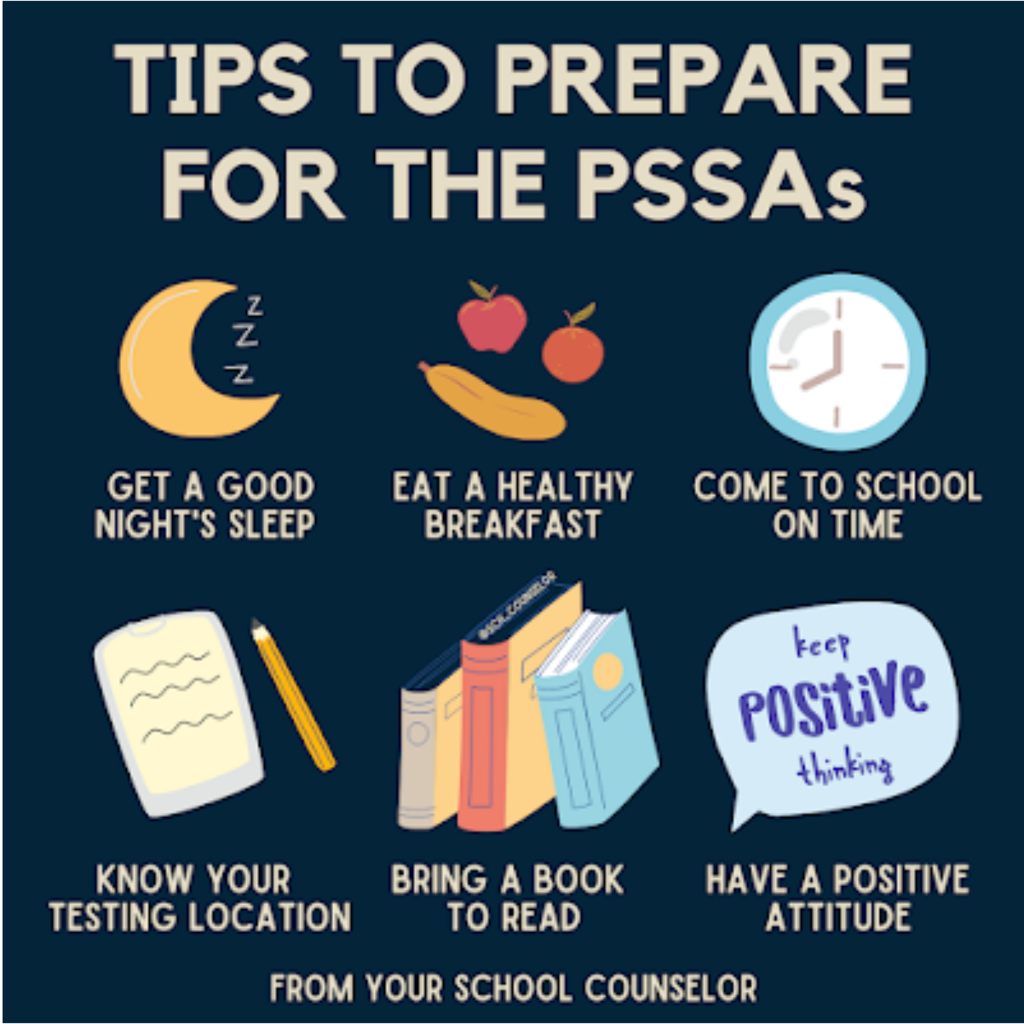 Ms. Knutson will be hosting a YQCA training for any youth who may still need the certification to show at local and state fair. The training should last approximately 1.5 hours, please sign up on the YQCA website or get in touch with Ms.Knutson for more information!

North Crawford Families, In response to the weather cancellations, we will be adjusting our school calendar in April. We will still have no school for students on Friday, April 7th and Monday, April 10th. Tuesday, April 11th has been shifted to now be a school day. Let's cross our fingers for no more snow!
Celebrating Pi Day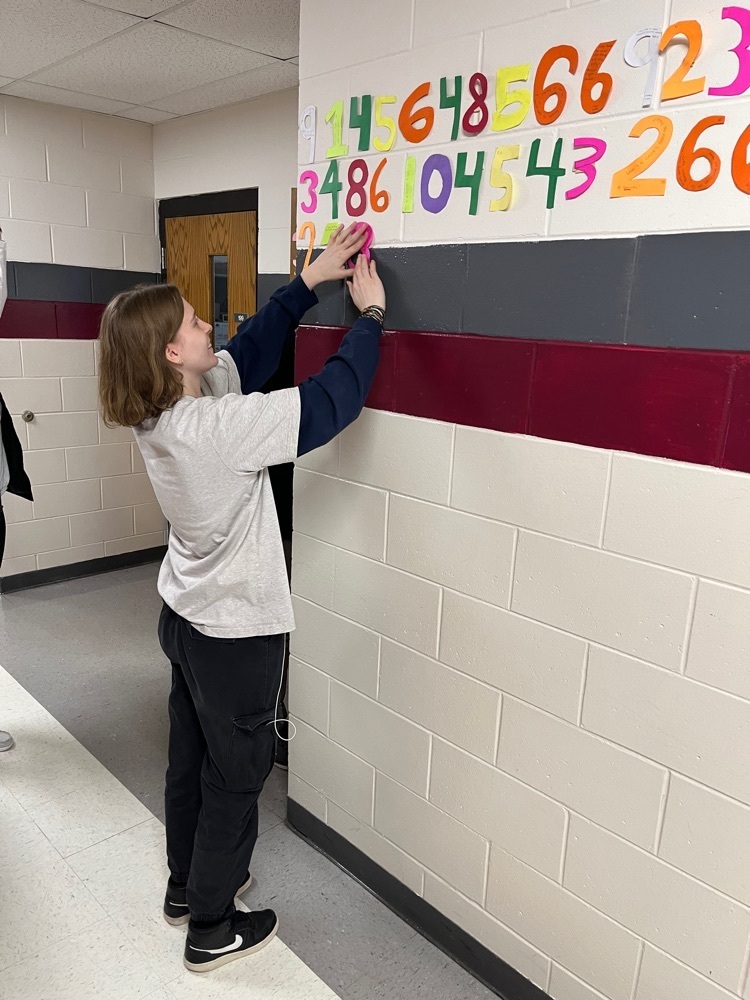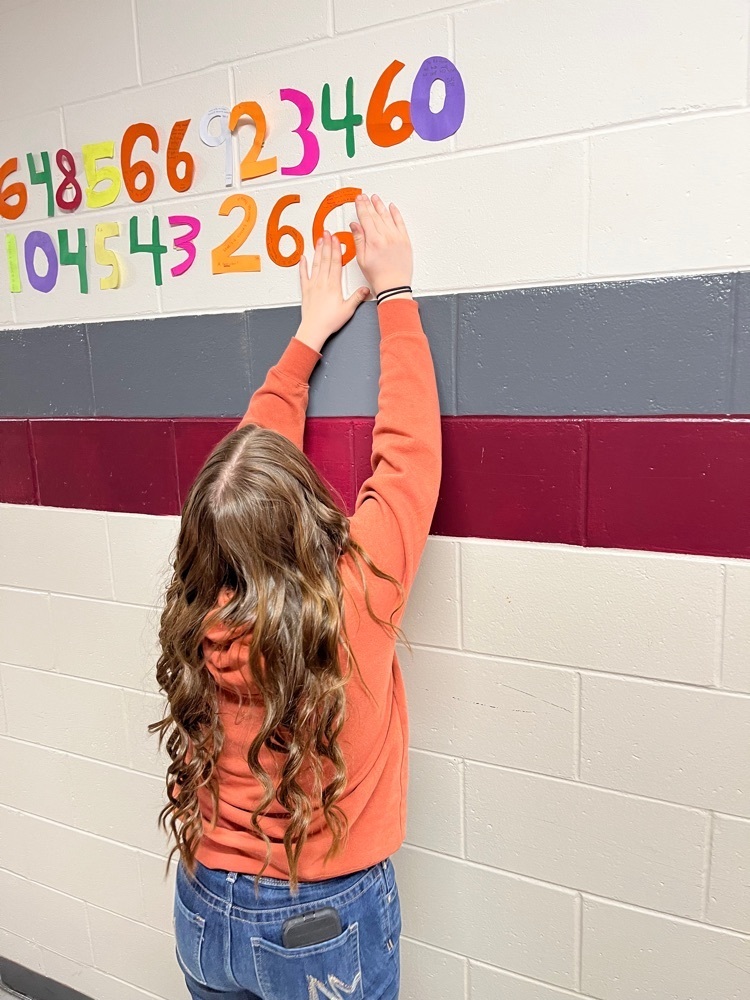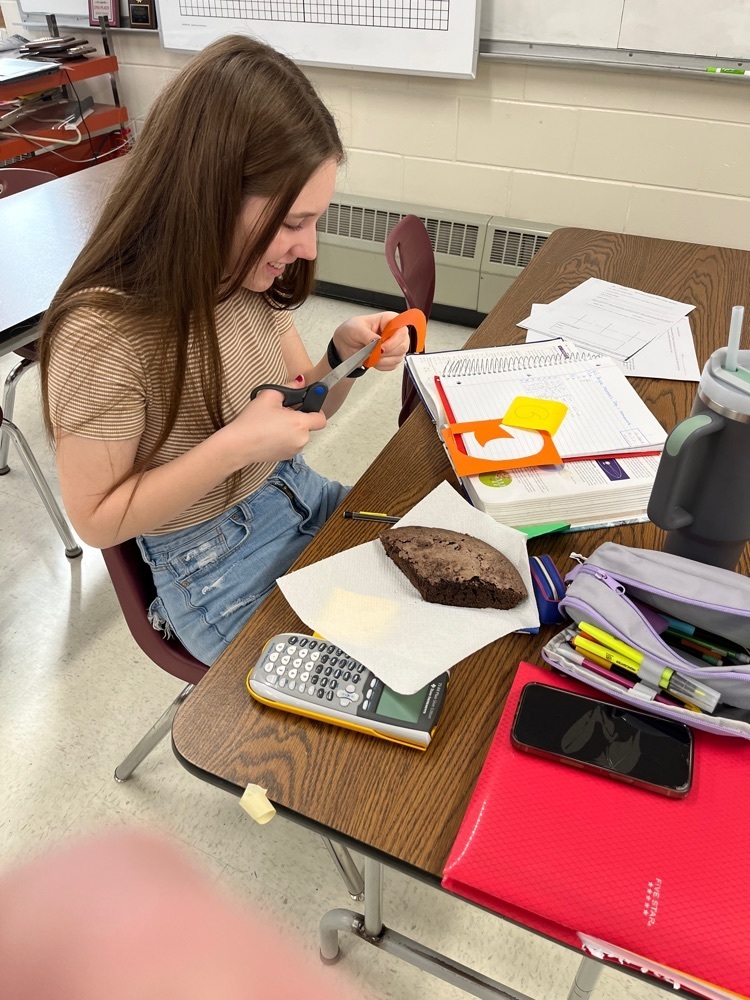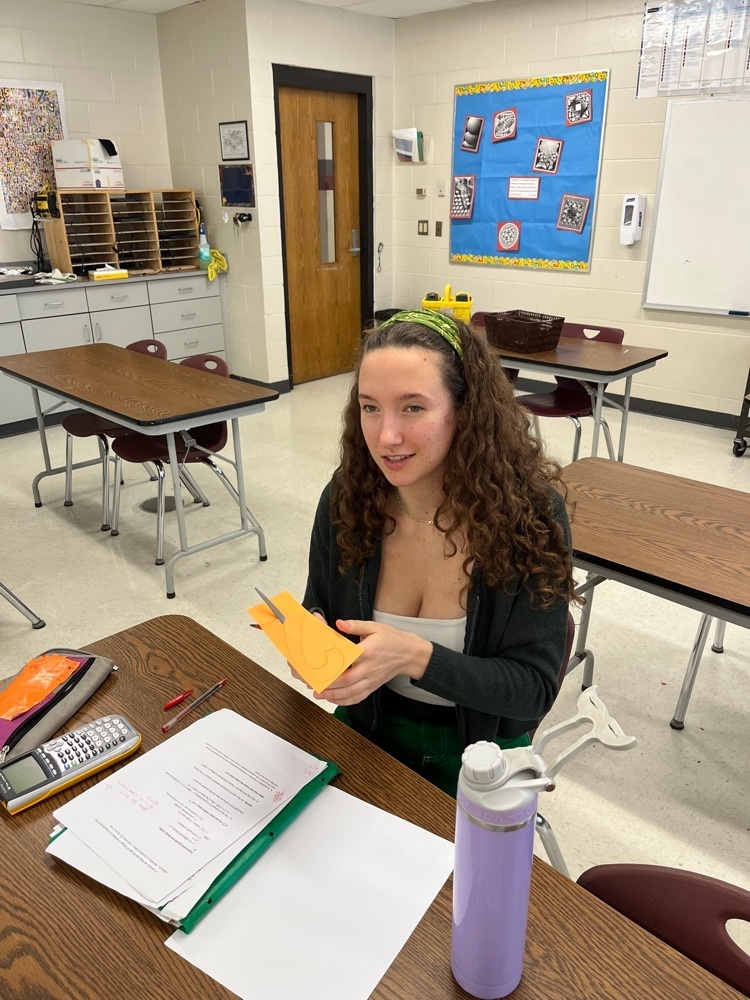 Tuesday, March 21st students in grades 9-11 will be completing the ACT test series that is a state testing requirement. Please encourage your child to do their best!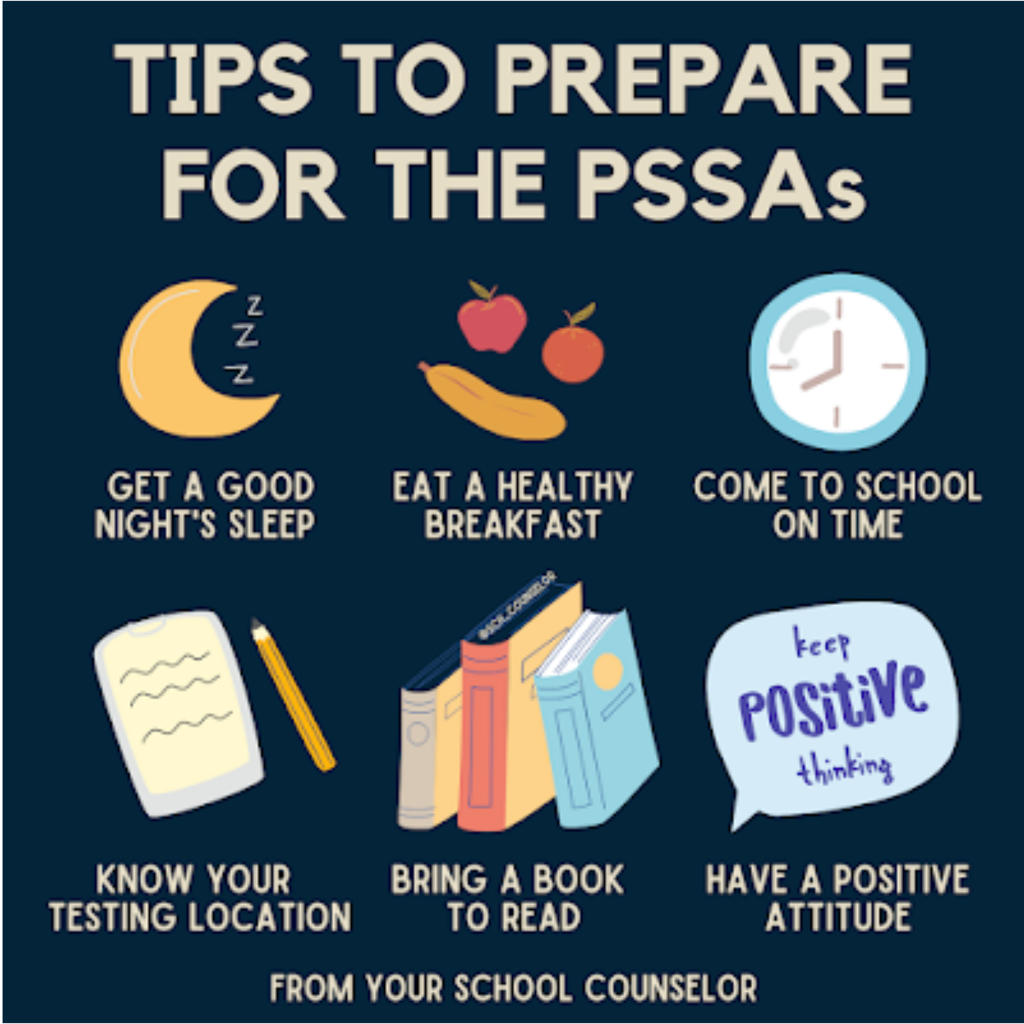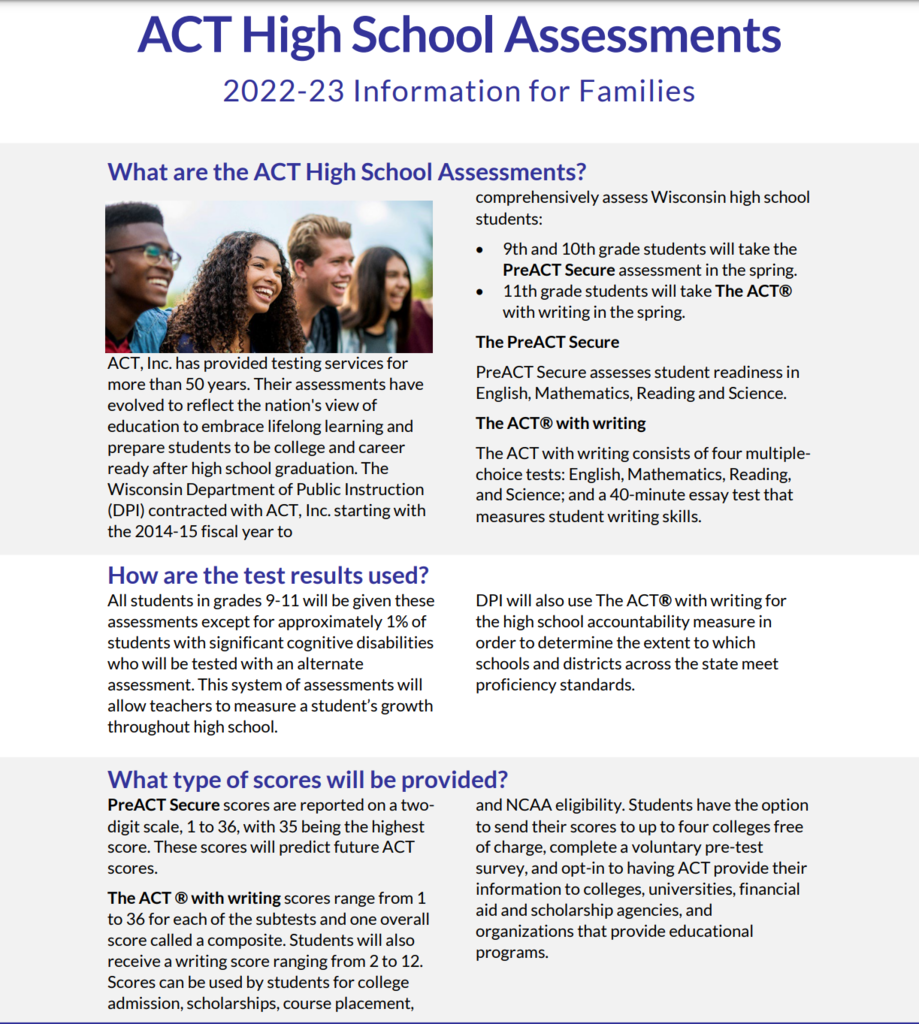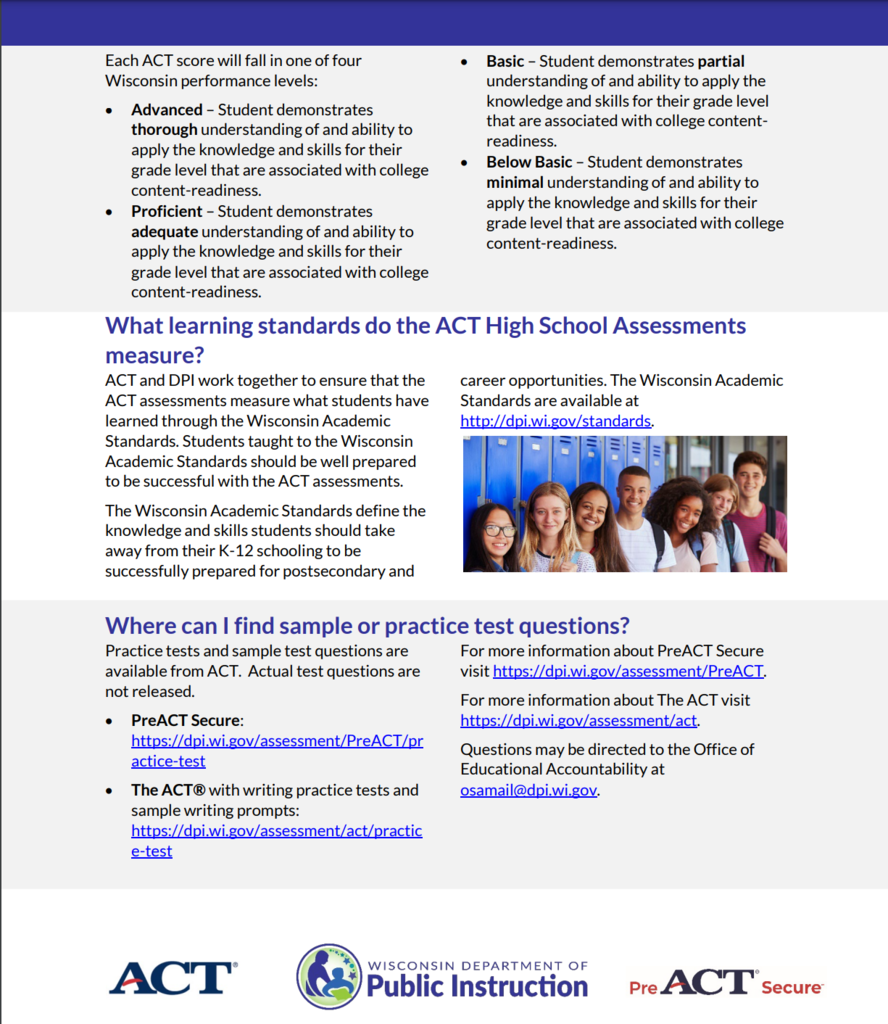 Prior to spring break, these North Crawford students participated in Mini Business World at Westby High School. Mini Business World is a one day program where students start a business from the ground up. Students create a business plan, including creating and building a new product, creating a marketing plan, and developing a budget for the business. Students left Mini Business World with a better understanding how businesses need to constantly be thinking two steps ahead of their competition, what changes are happening in their industry, what their customers want, how they can improve their business processes and procedures, and how they can create a need for their product.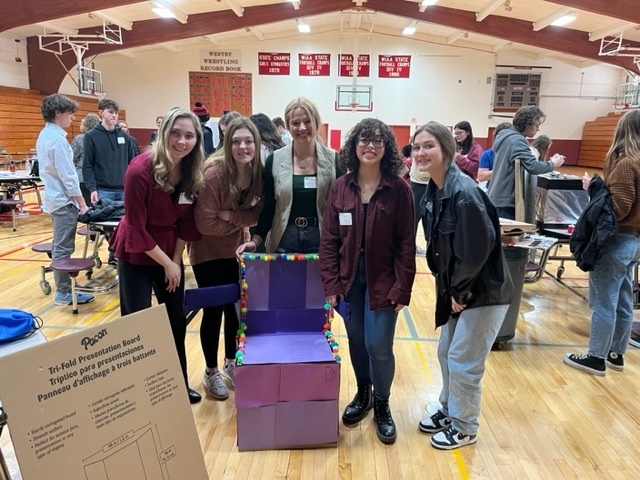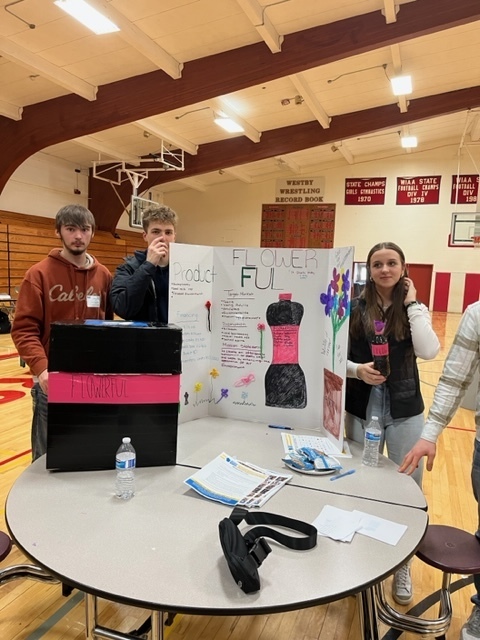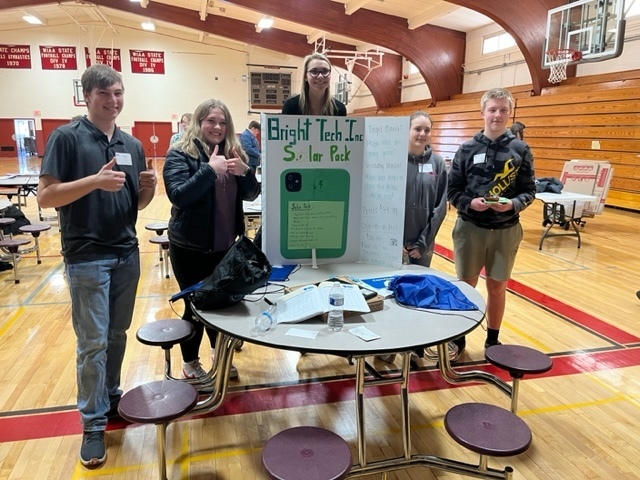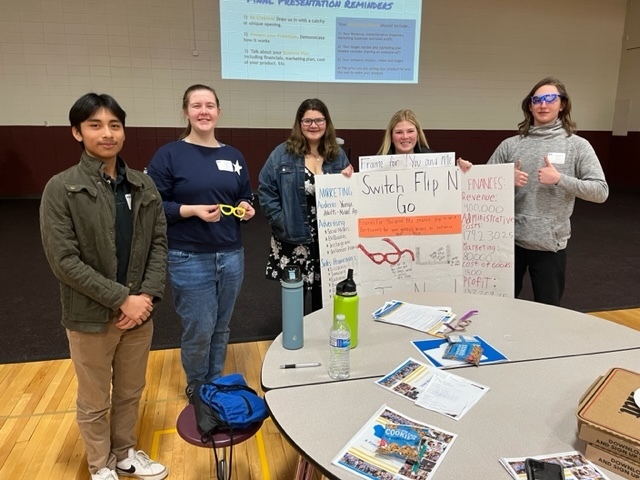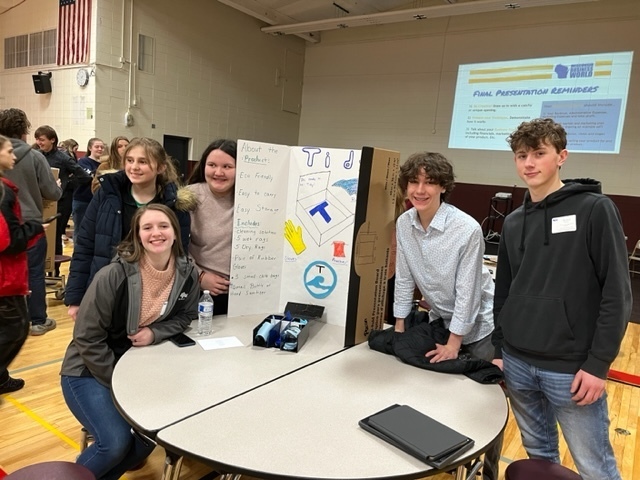 Prior to spring break, 5th graders had an awesome time exploring works of art at the Dubuque Museum of Art! The museum was great, and the park afterwards also seemed to be a big hit!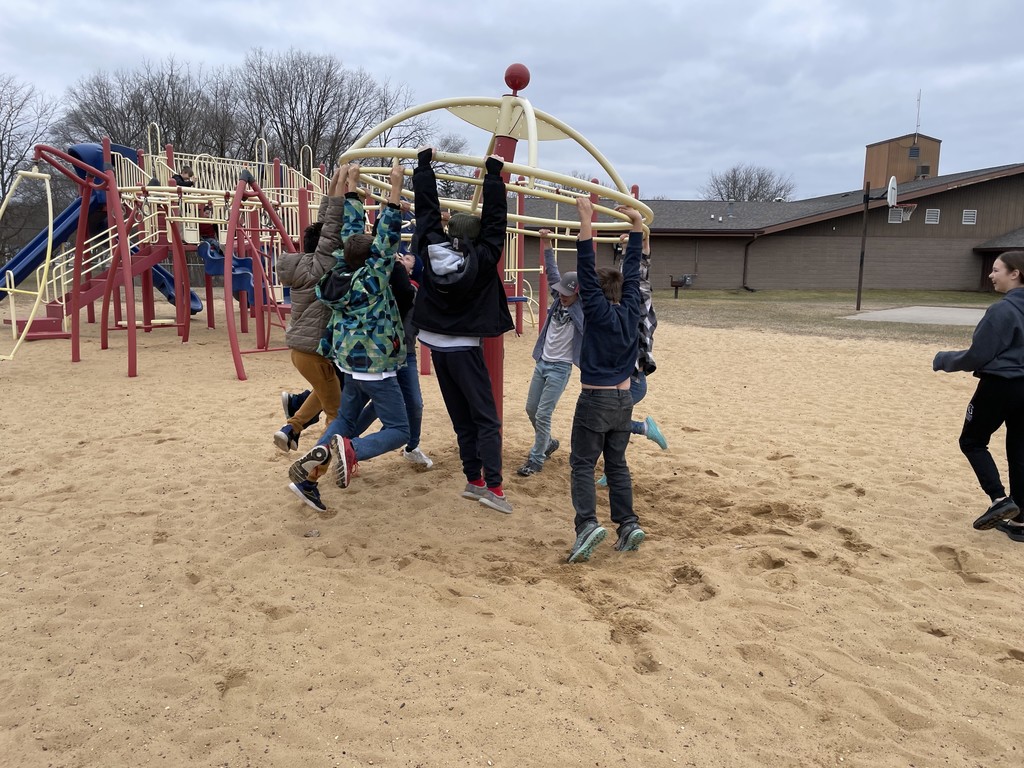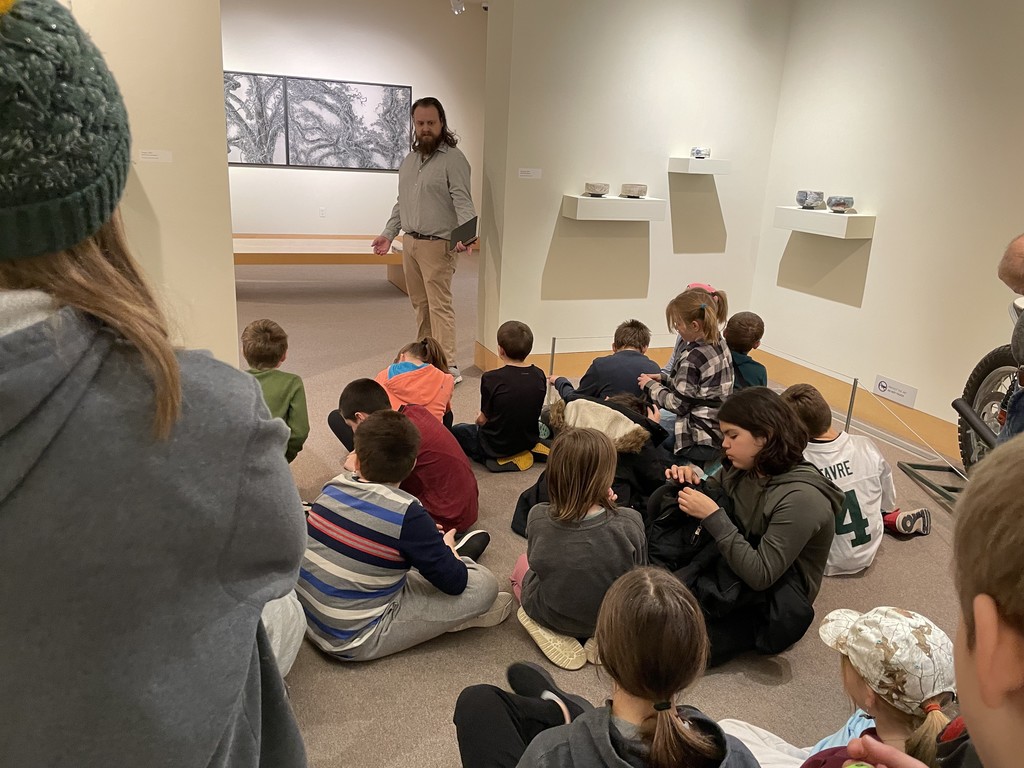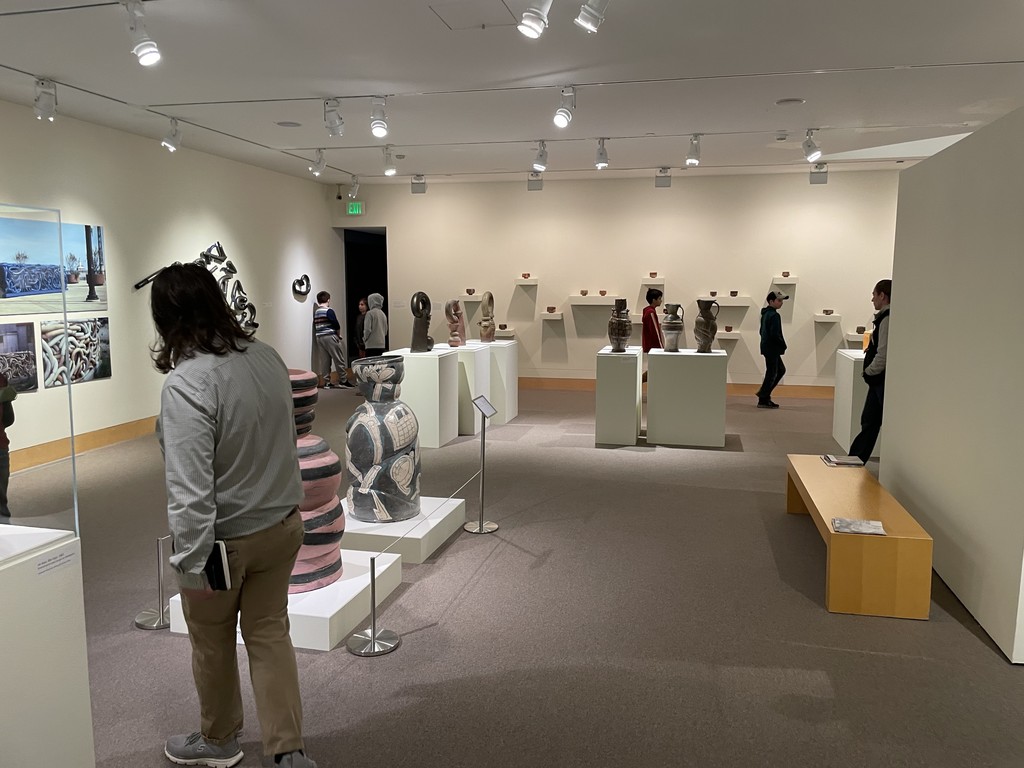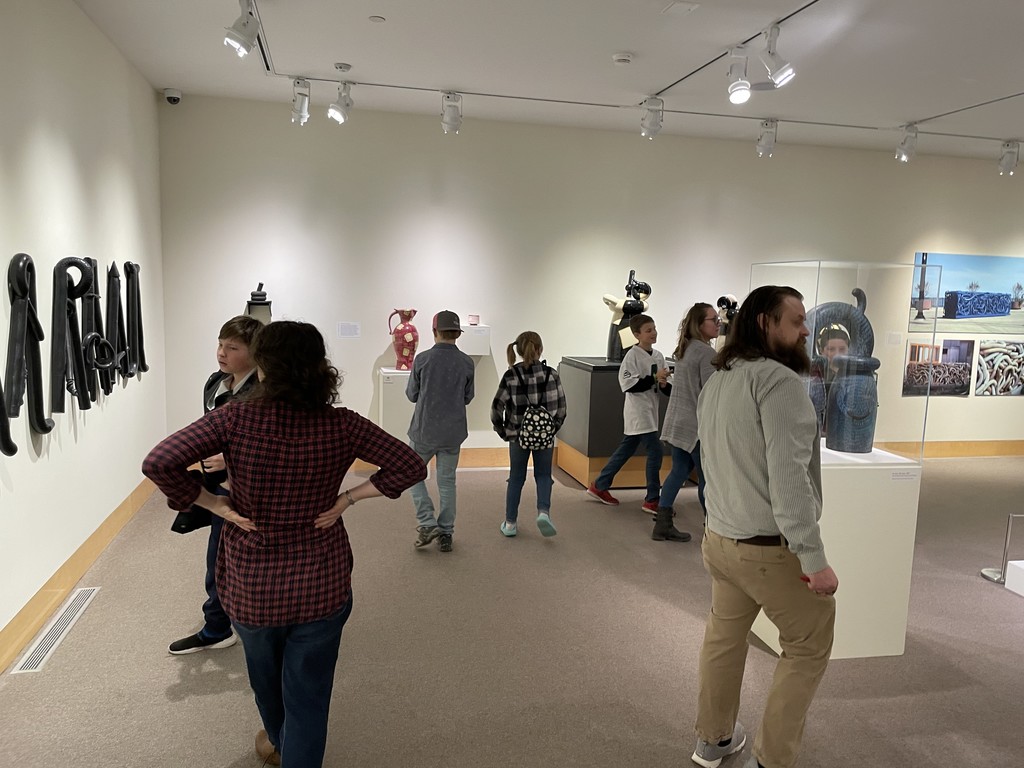 The North Crawford FFA celebrated another year of success at the annual awards banquet Monday evening. The program was filled with celebrating our 35 members on another year of success. We heard from former FFA advisor, John Gibbs on the return of the FFA program, an inspirational speech from FFA state VP Jeremiah Ihm, senior members gave their retiring addresses and unzipped the blue corduroy jacket one last time before the election of the 2023-2024 officer team! Thank you North Crawford community for your continued support of our FFA members!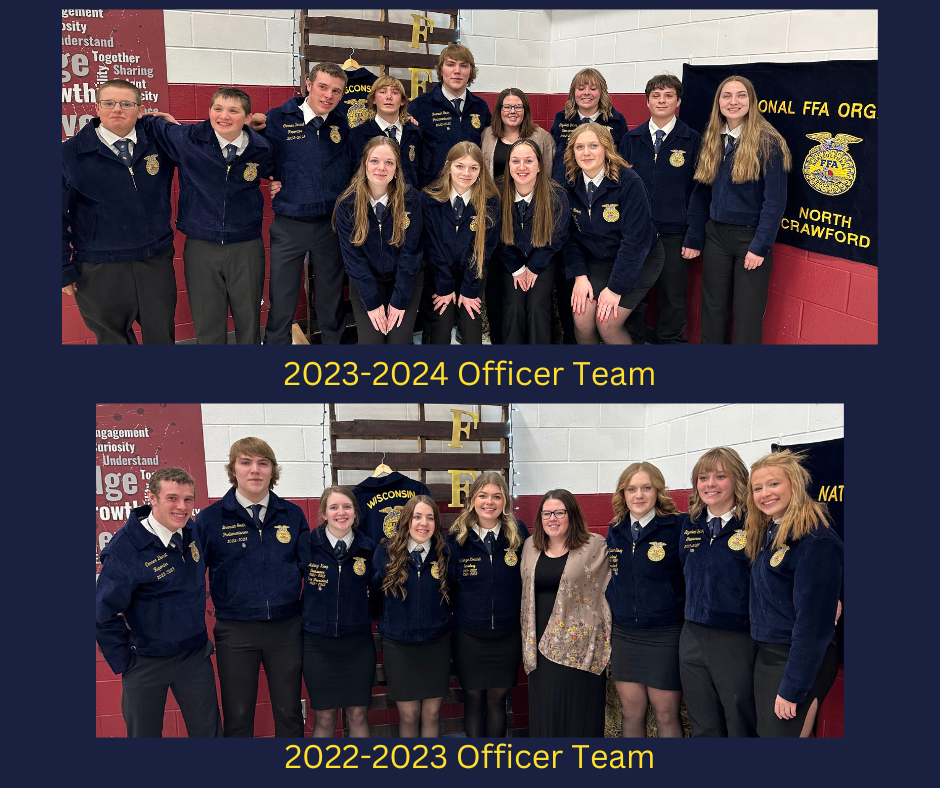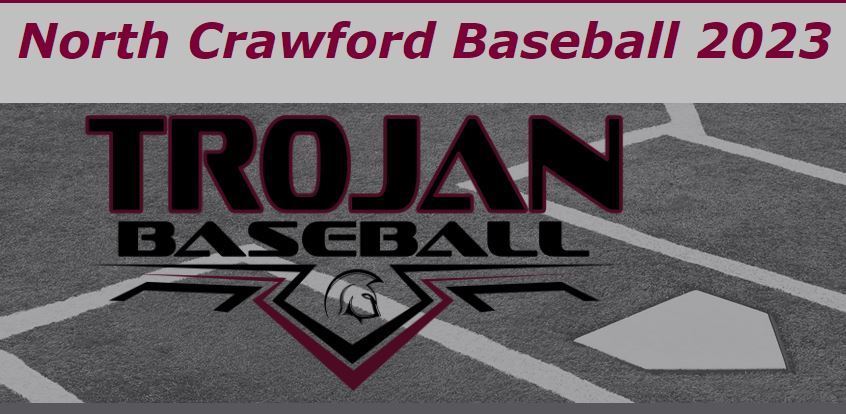 This weekend only, the North Crawford Playhouse is proud to present "Our Town!" The play runs Friday-Sunday, with 7PM shows on Friday & Saturday evening and 2:30PM shows Saturday & Sunday afternoon. Tickets available at the door – don't miss it!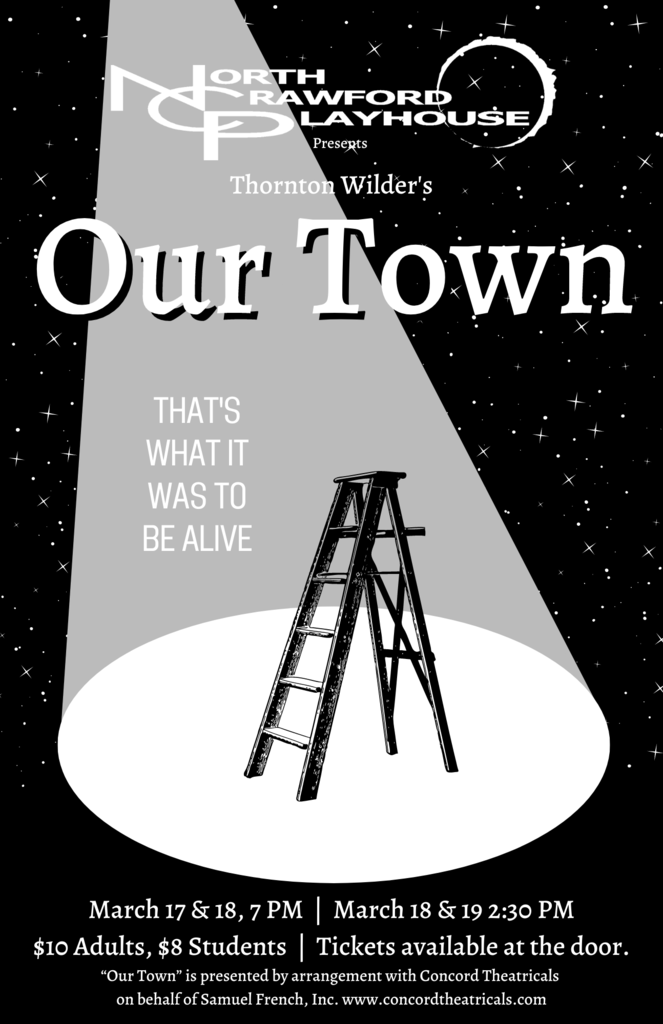 Who's excited about our 2nd annual grilled cheese competition?! Registration forms are available in the High School office, and the deadline to enter the contest is April 5th. We can't wait to see what our students come up with this year!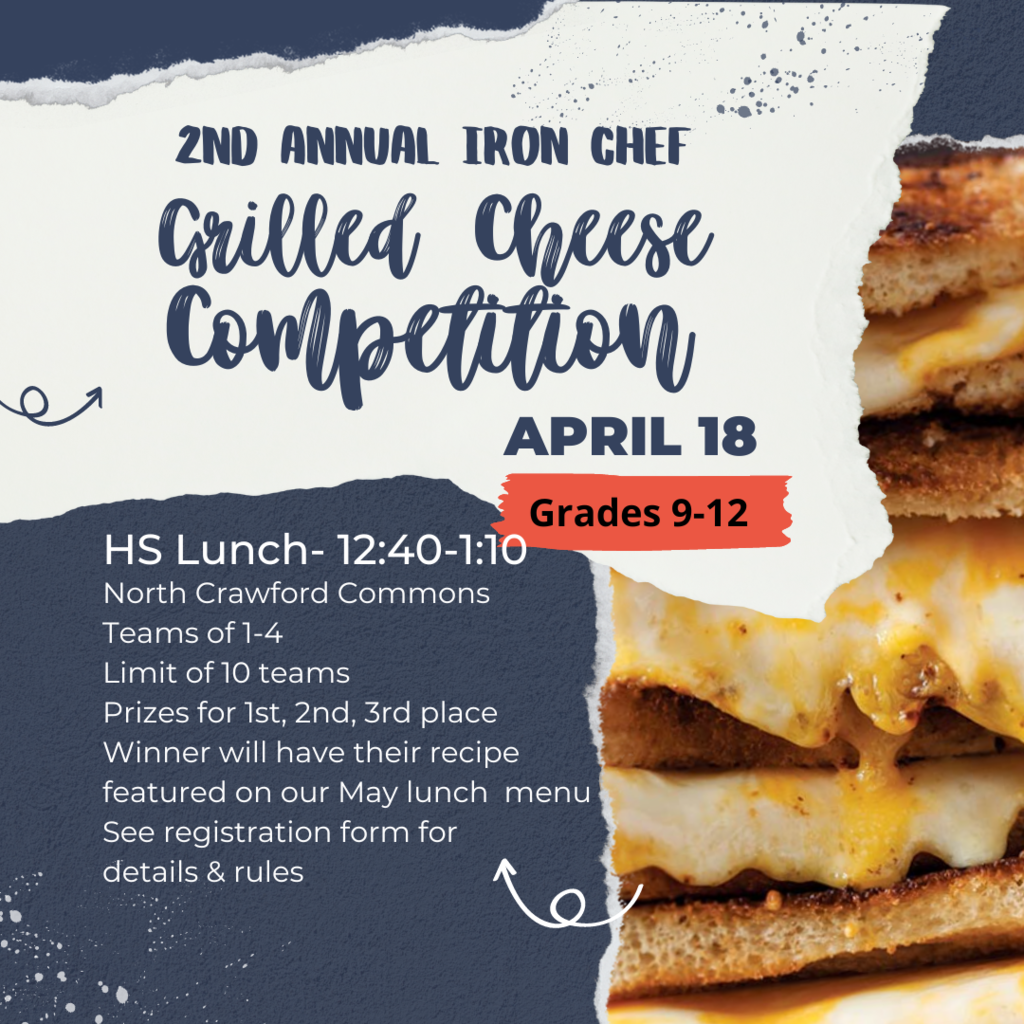 Just a reminder, Farmer Appreciation Lunch RSVP's are due to Ms. Knutson today! The FFA is excited to host local farmers for lunch on March 22nd!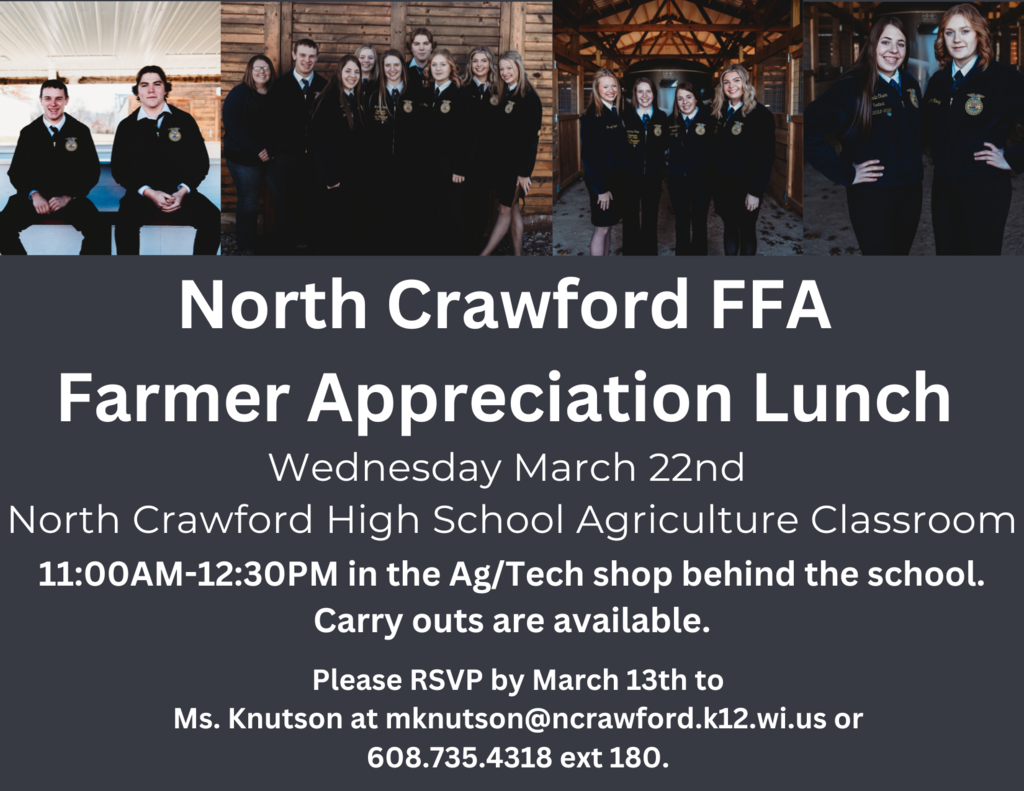 The NC Drone Team is again competing @ Milwaukee's Fiserv Forum. They have been working on the "Mission Plan", FAA certification, flying the drone, programming the sensors, and social media promotional pictures and videos. Check us out on Instagram: @ncsd.dronegang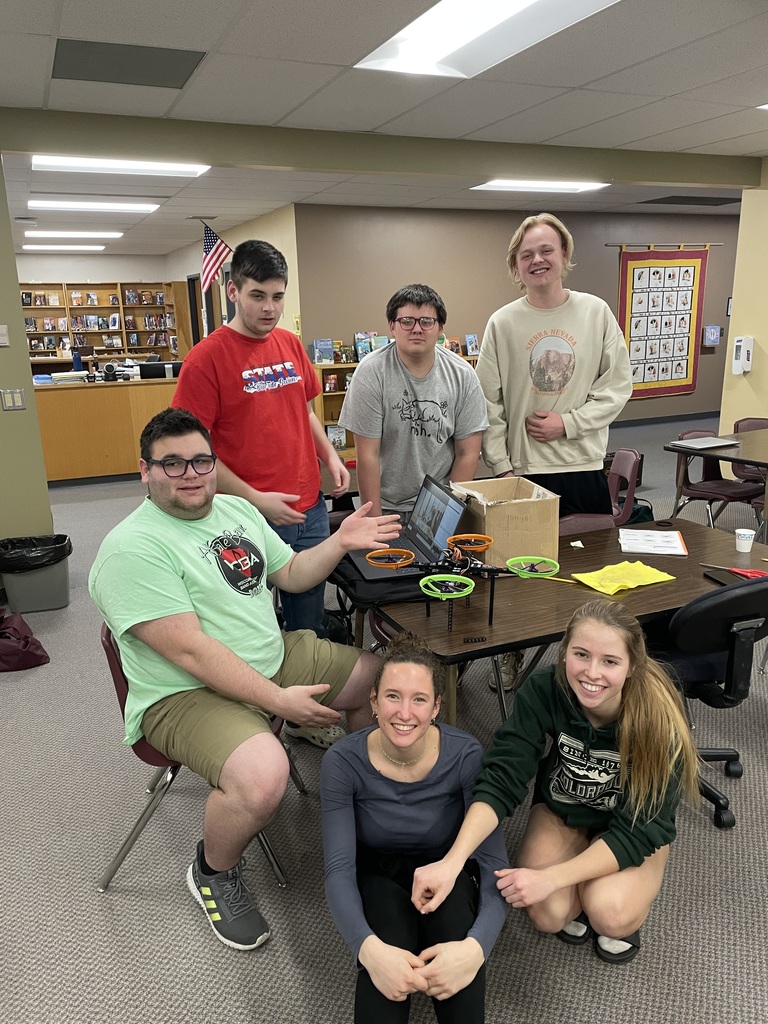 Help us spread the word! A grade level switch leaves us with an opening in 1st grade for next school year. Apply directly on WECAN. Reach out to Mrs. Killeen with any questions.