Trojan writers recognized at UW Whitewater Creative Writing Festival. Ruby was the only Trojan to win an award! She received a third place for her tale of terror "Stoplight"!!! All of our students made a great impression. We had 11 submissions in 4 categories. #TrojanPride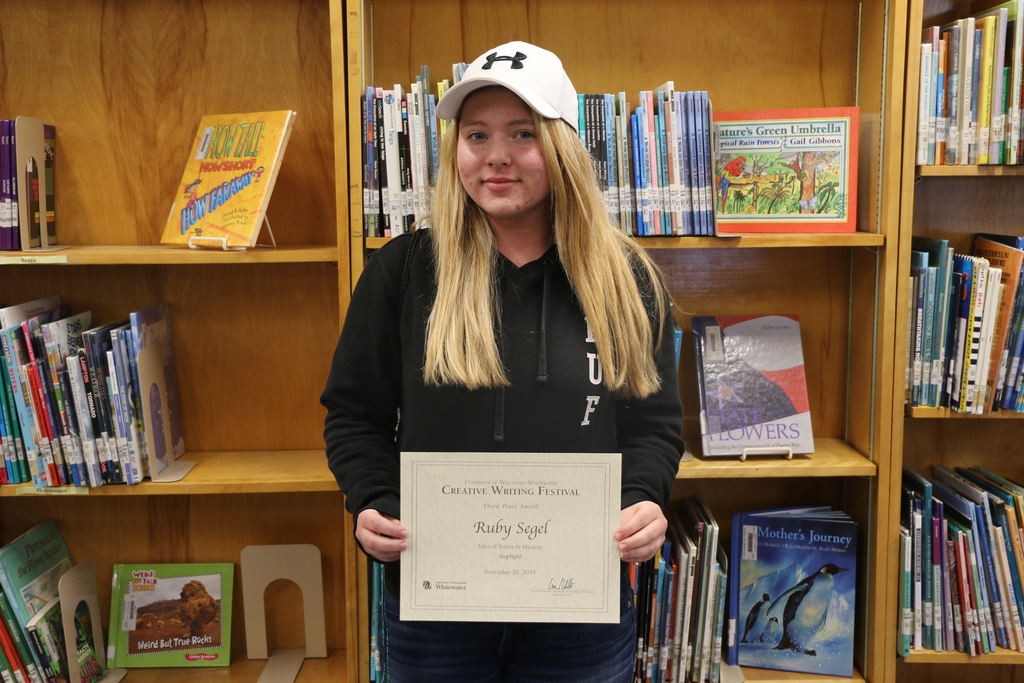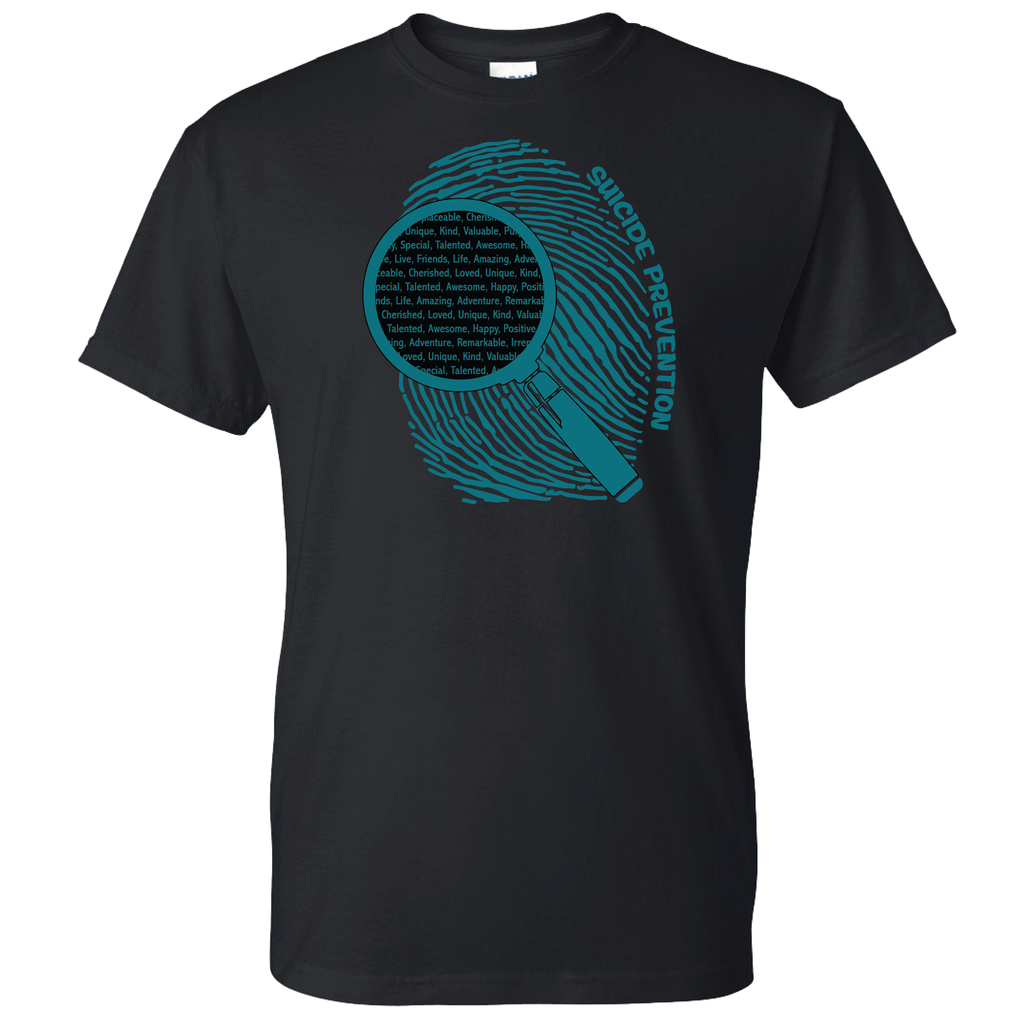 Come to the Girls Game - Monday, 1/6, buy a t-shirt and raise awareness for Suicide Prevention!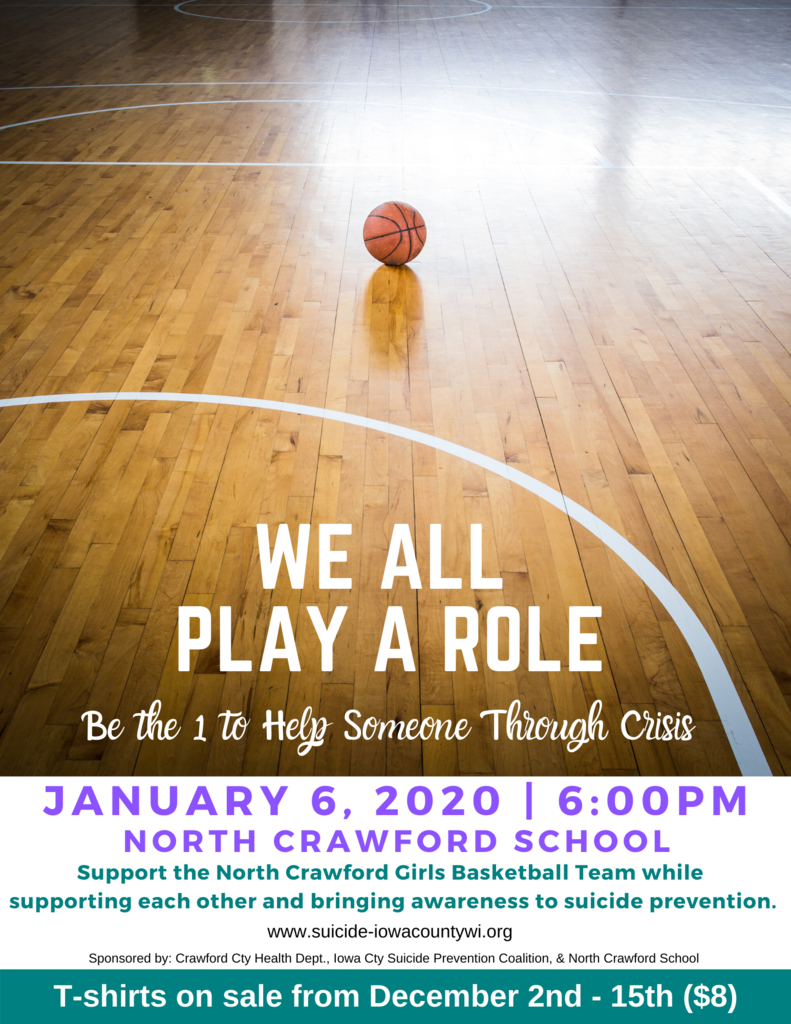 Last chance for BOGO FREE...until 6pm tonight at the NC Book Fair - Books for all ages from kindergarten to cookbooks. What a deal!!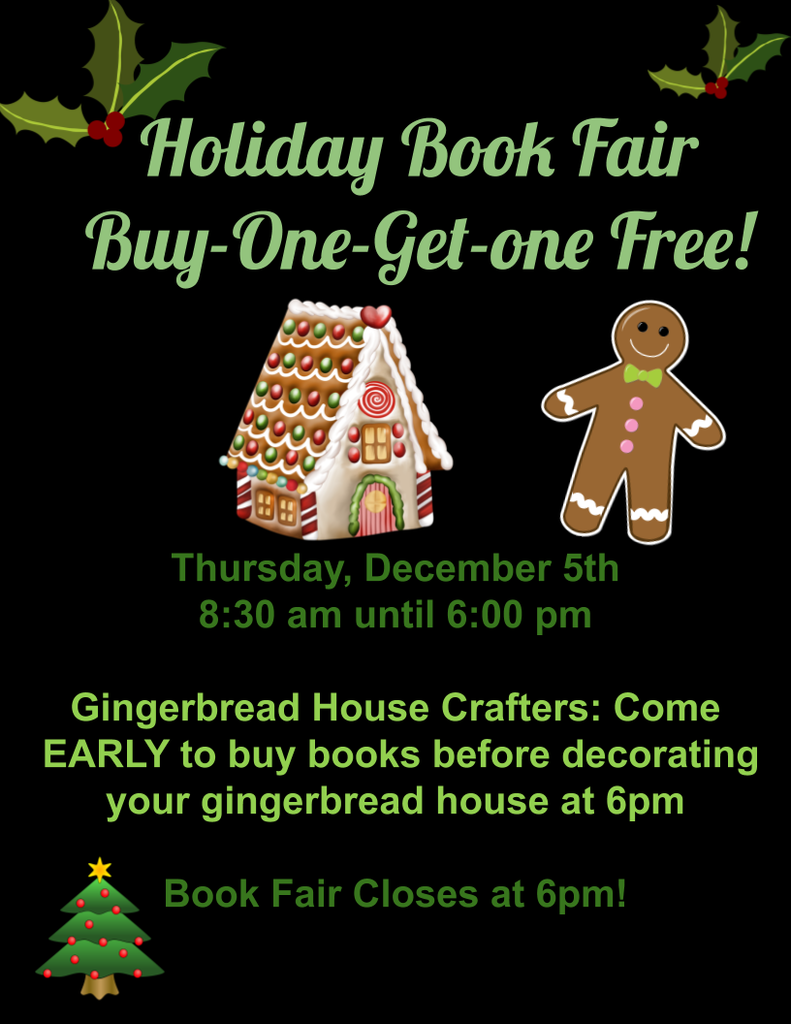 Are you going to the middle school or high school Holiday Concert? Join us before the concert for a delicious spaghetti and meatball dinner on Monday 12/16! Sponsored by the NC Spanish Club! #TrojanPride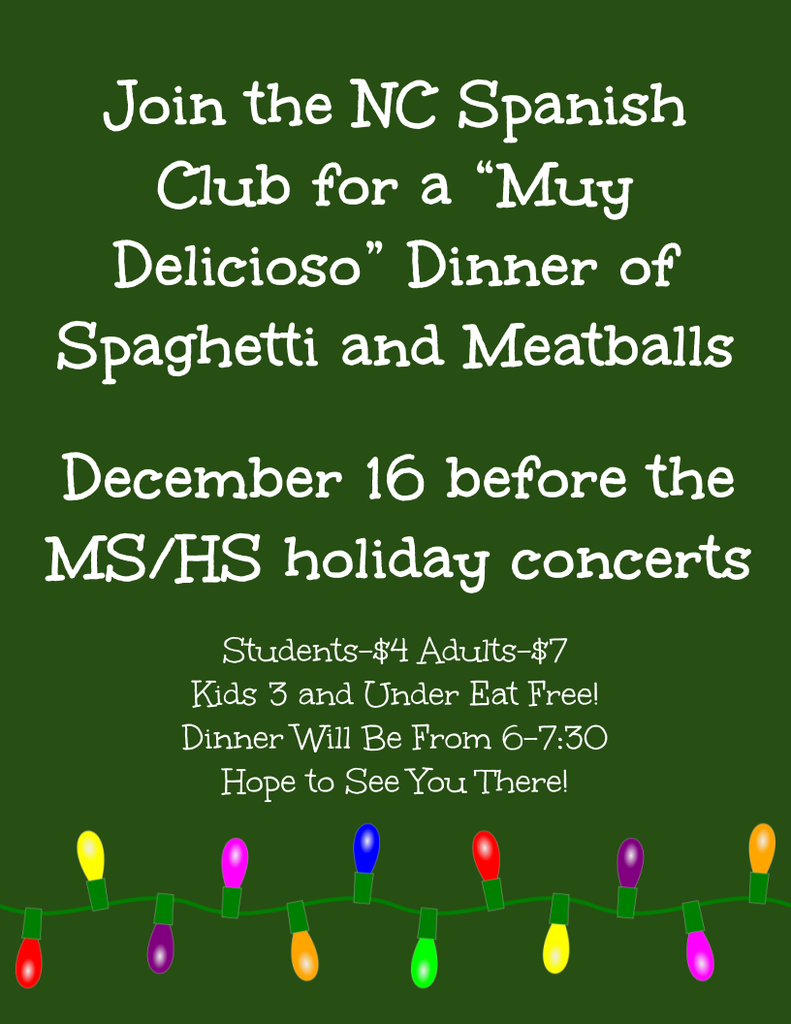 NC Kindergartners continued the long-standing tradition of cutting down a tree for their classrooms today. Thank you, Hillcrest Orchard, for the amazing experience!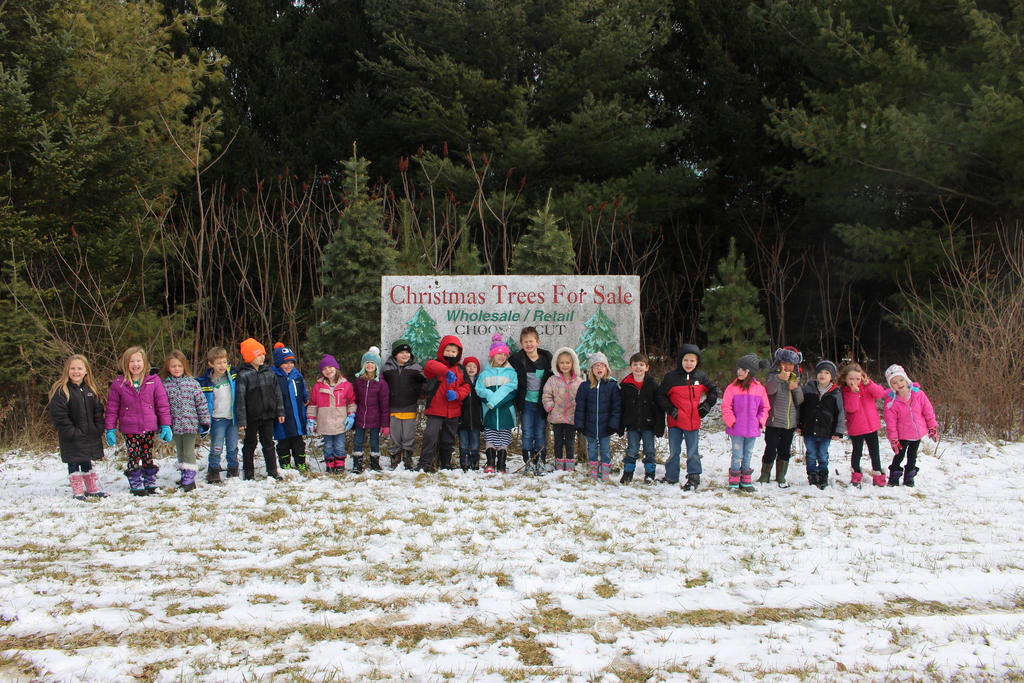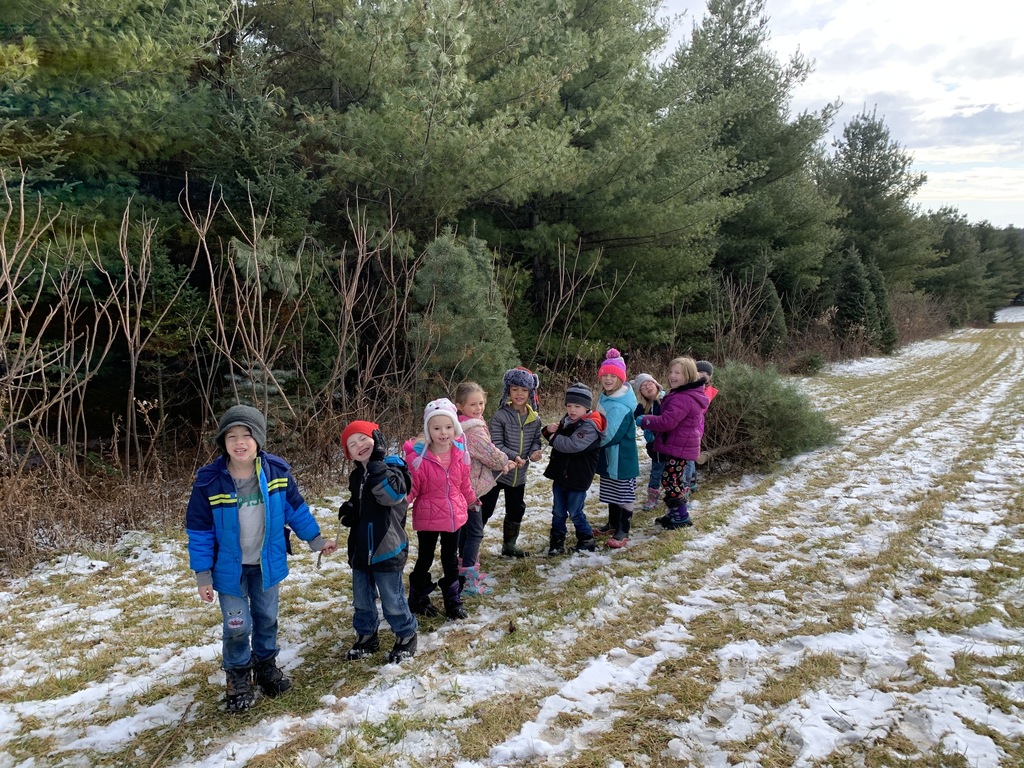 Join us at our Scholastic Book Fair this week!! Hours are Tuesday and Wednesday, 8:30 a.m. - 3:30 p.m., and Thursday 8:30 a.m. - 6:00 p.m. Take this opportunity to do some holiday shopping. If you're interested in volunteering at this event, please contact Sue Presser at
spresser@ncrawford.k12.wi.us
.


Come to the Girls Game-1/9, buy a t-shirt and raise awareness for Suicide Prevention!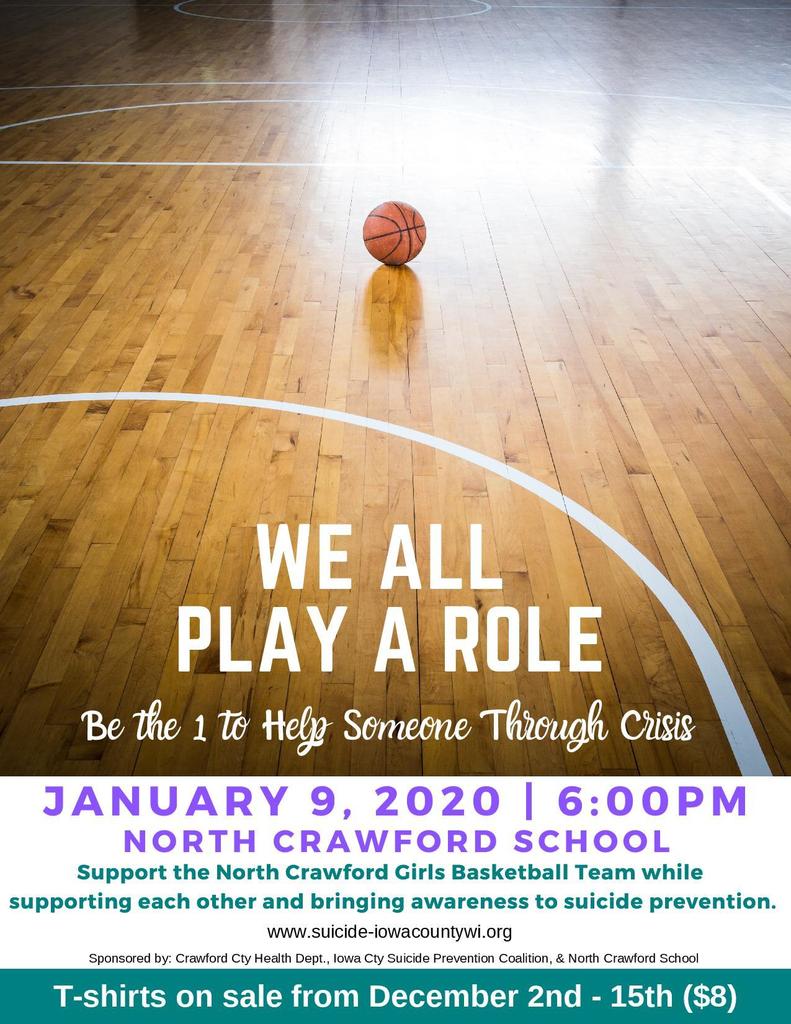 Today, and everyday, we give thanks for our amazing students, staff, parents, and communities of the North Crawford School District. Happy Thanksgiving from the NCSD. #TrojanPride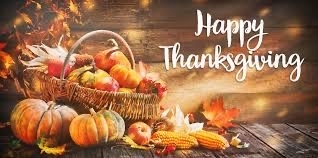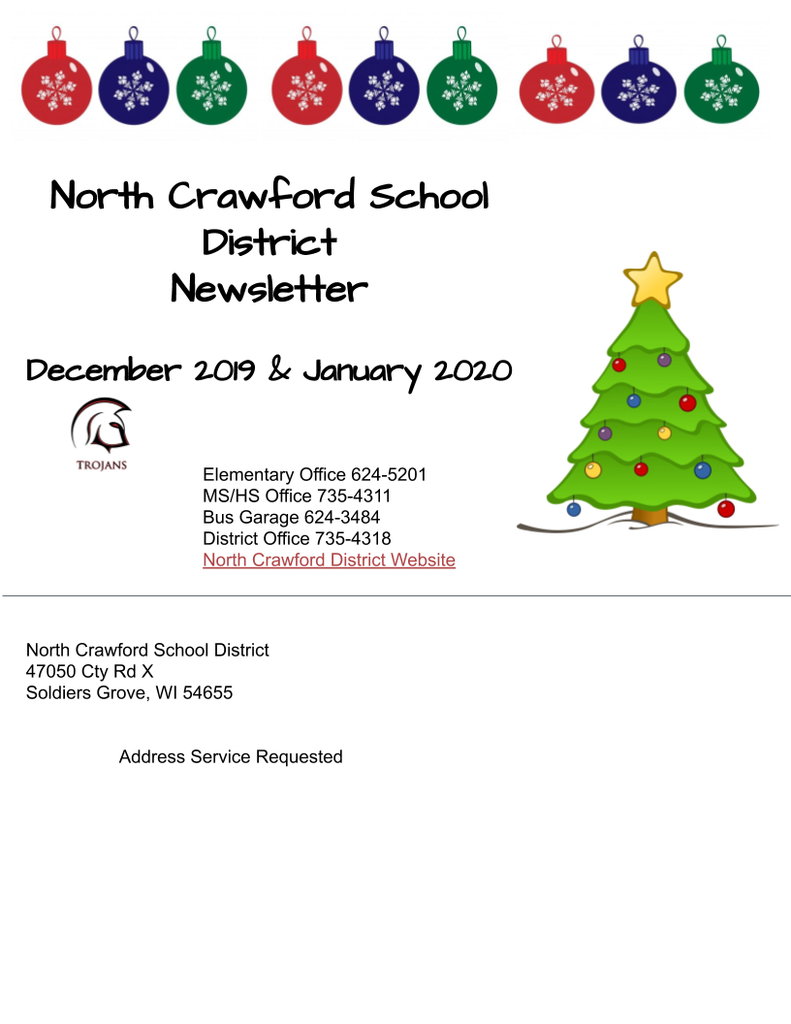 Due to the rapidly changing weather, the North Crawford School District will be closed today, Wednesday, November 27th. We apologize for the late notice.

Trojan Pep Rally this afternoon to recognize our winter student-athletes and students participating in other clubs and activities. #TrojanPride
#MotivationalMonday #GrowingCommunity #TrojanPride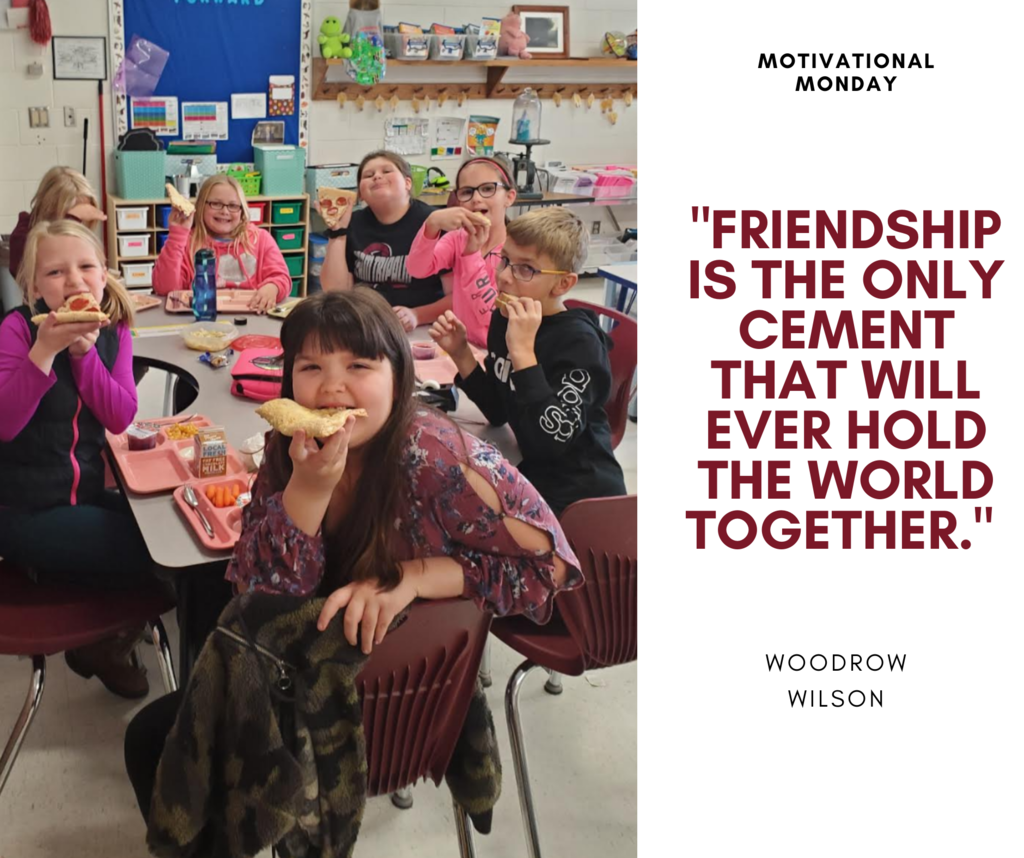 Special Breakfast Menu for December! The Wisconsin School Breakfast Challenge begins December 2nd!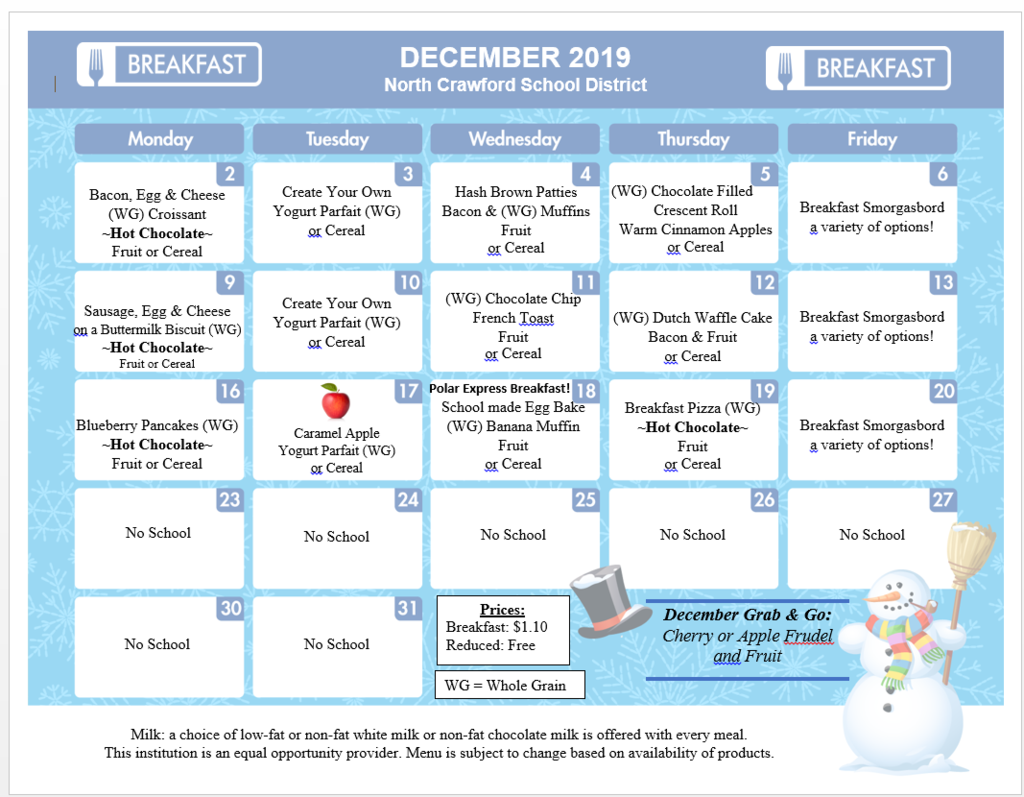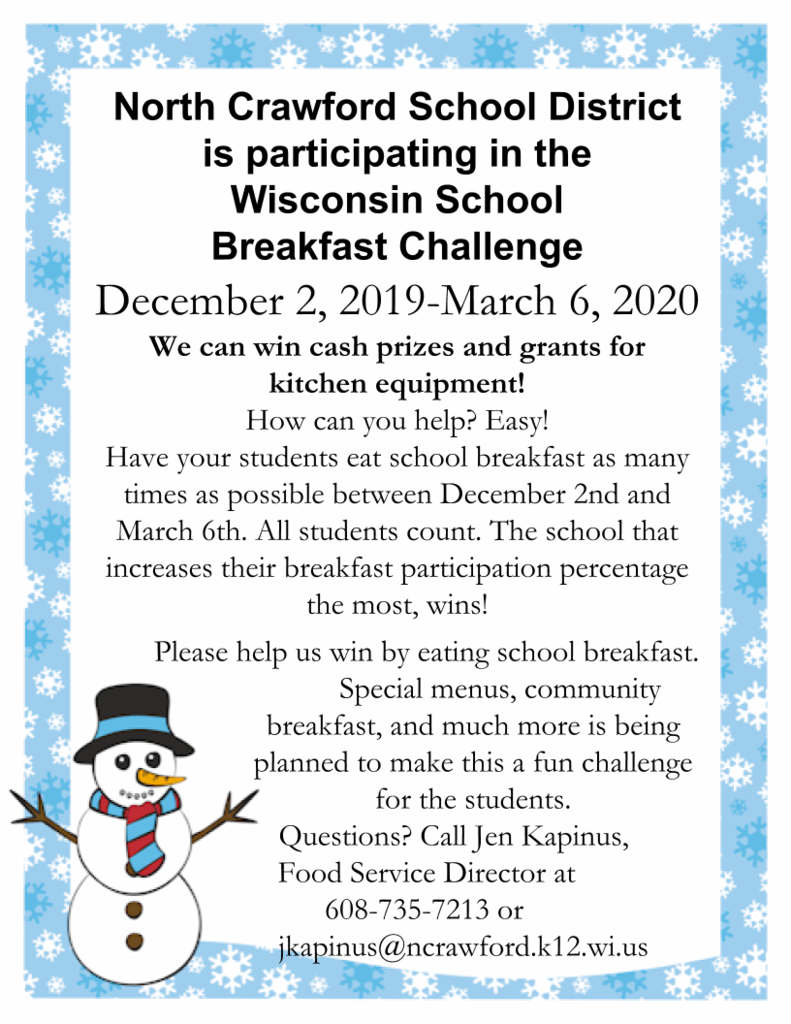 Adam Kramer of Black Sand Granary spoke to Ms.Knutson's plant science class about soil testing and the importance of soil health. Connecting what's learned in the classroom to the real world is always exciting!

Lots of fun at the Faculty Scrimmage Friday night. The fundraiser for the Girls Basketball program garnered an enthusiastic crowd, who came to witness the high school players battle their teachers, staff, and even some parents!
https://youtu.be/nBQIl6xTbT0
#TrojanPride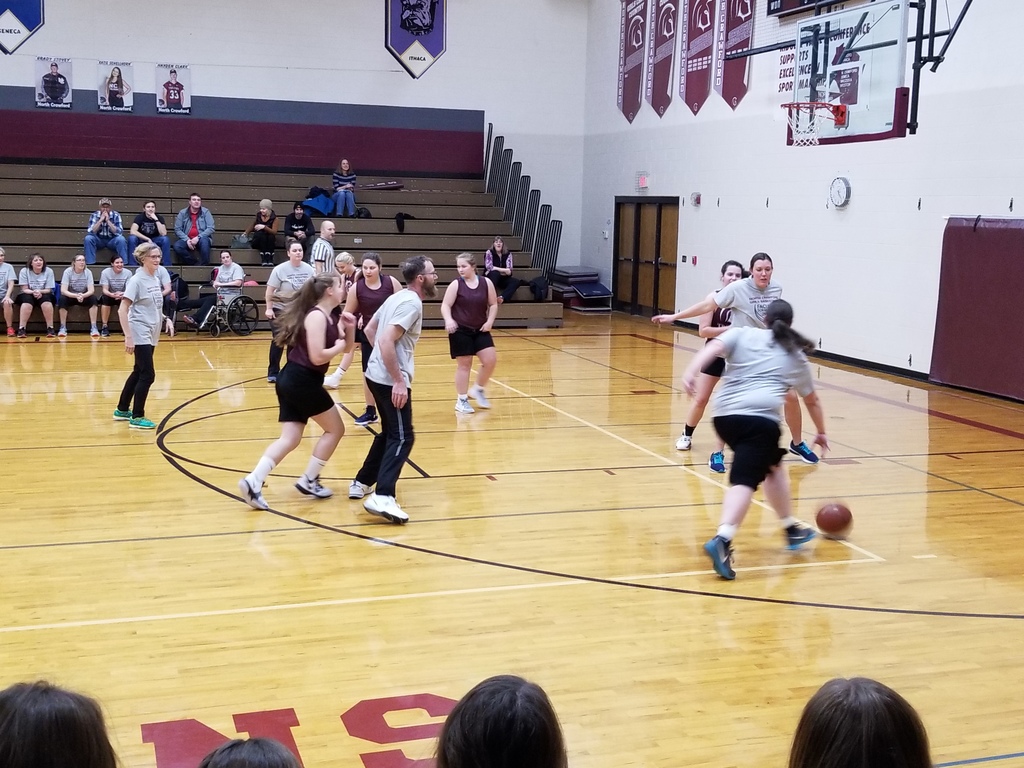 Come out and watch Trojan Girls Basketball Battle the staff in a great game of Basketball!! 5pm Tonight, 11/22... #TrojanPride
The North Crawford Cafe is excited to be joining the Wisconsin School Breakfast Challenge!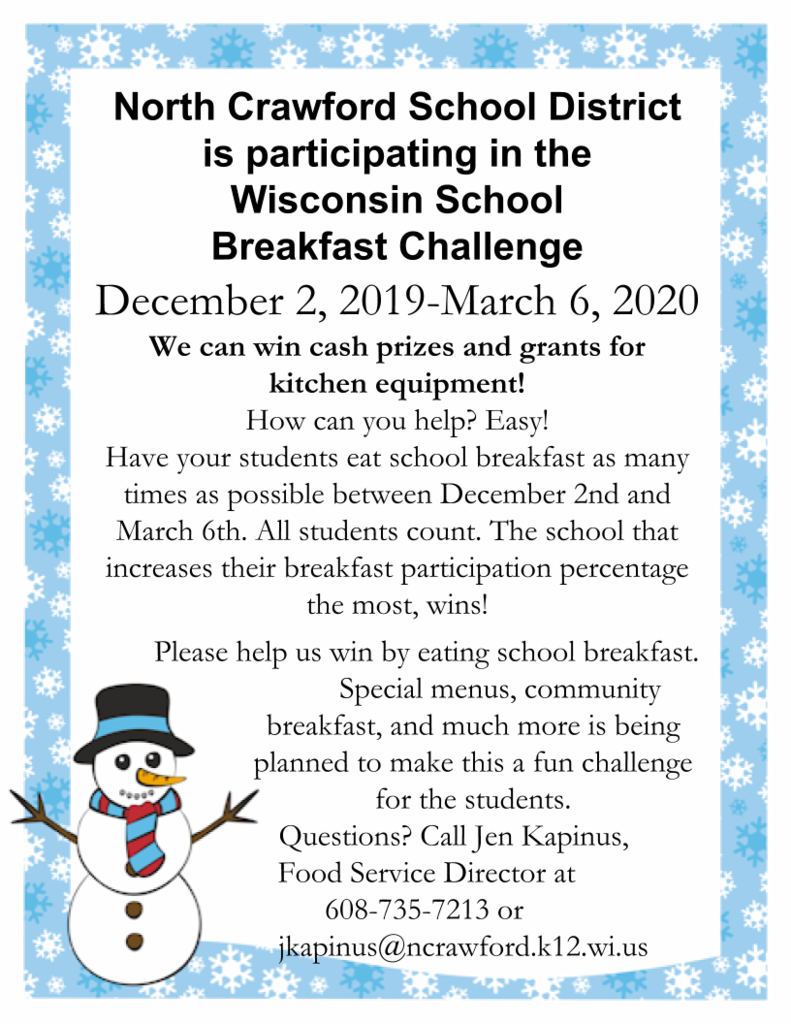 Attention North Crawford families. The high school girls basketball program will be holding a faculty scrimmage fundraiser this Friday, November 22nd, at 5 pm in the large gym. Come watch the fun as players take on some of the school's most amazing staff members. There will be a potluck dinner in the cafeteria after the game, and the earliest ticket holders will receive a free event t-shirt. Hope to see you there!