Check out our important reminders and updated menus from the North Crawford Cafe.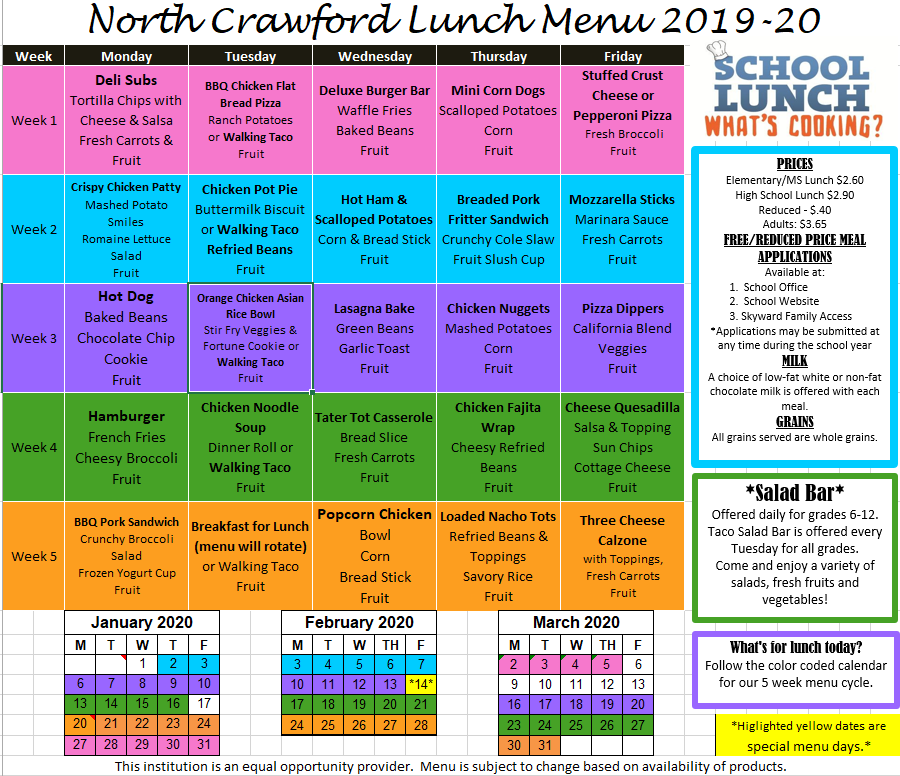 The North Crawford 4k Screening Day is scheduled for Jan 20th from 12:30 to 6:30. Please call Tina in the Elementary Office at 608-624-5201 ext 238 to schedule an appointment! #futuretrojans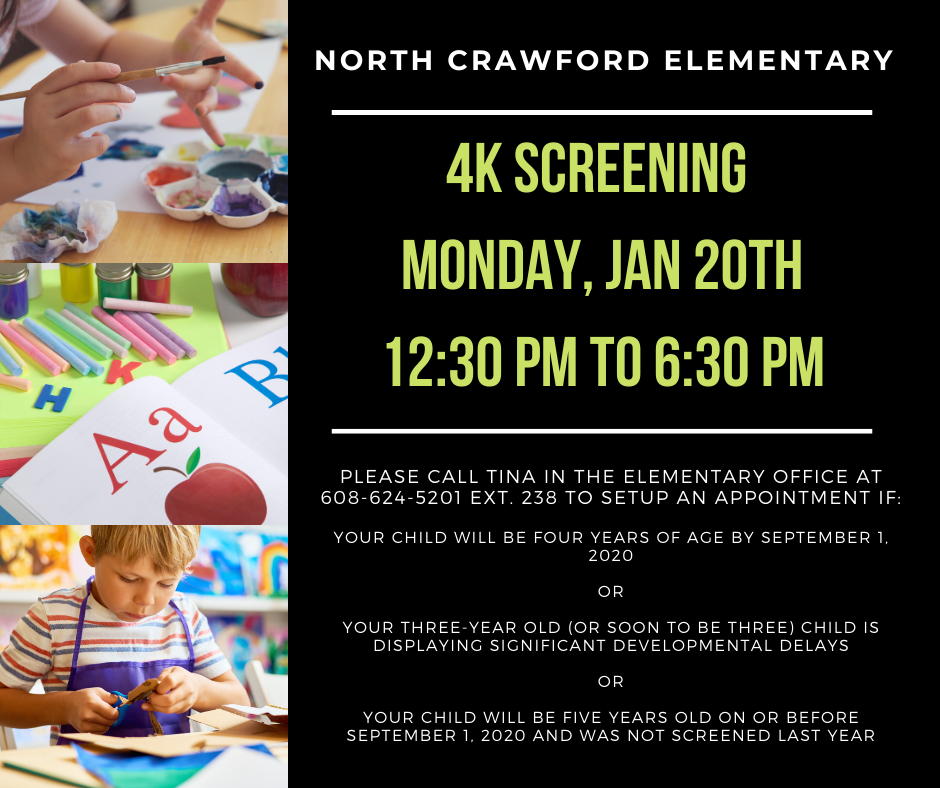 8th grade students in Agriculture explore have been learning about dairy products and the industry in Wisconsin.They ended the unit making vanilla ice cream in a bag.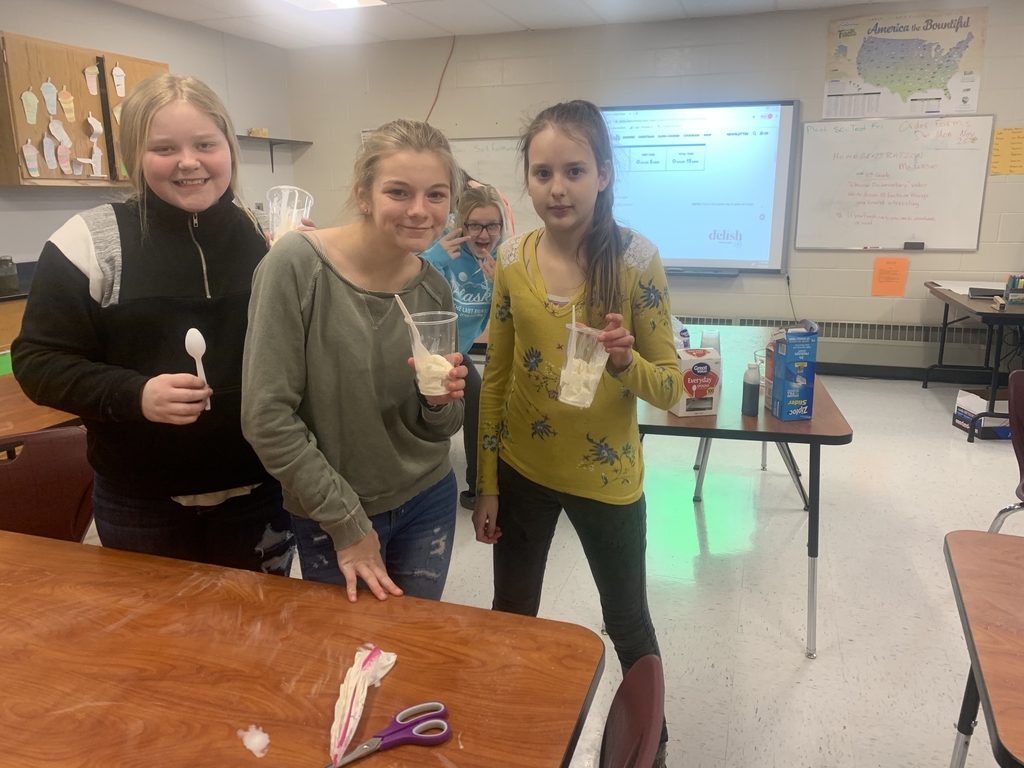 Today the North Crawford Cafe was awarded a grant for $1000 from the Crawford County Community Fund. The money will be used to purchase new kitchen equipment. Thank you to the Crawford Community Fund and Board Members for this generous grant. We can't thank you enough!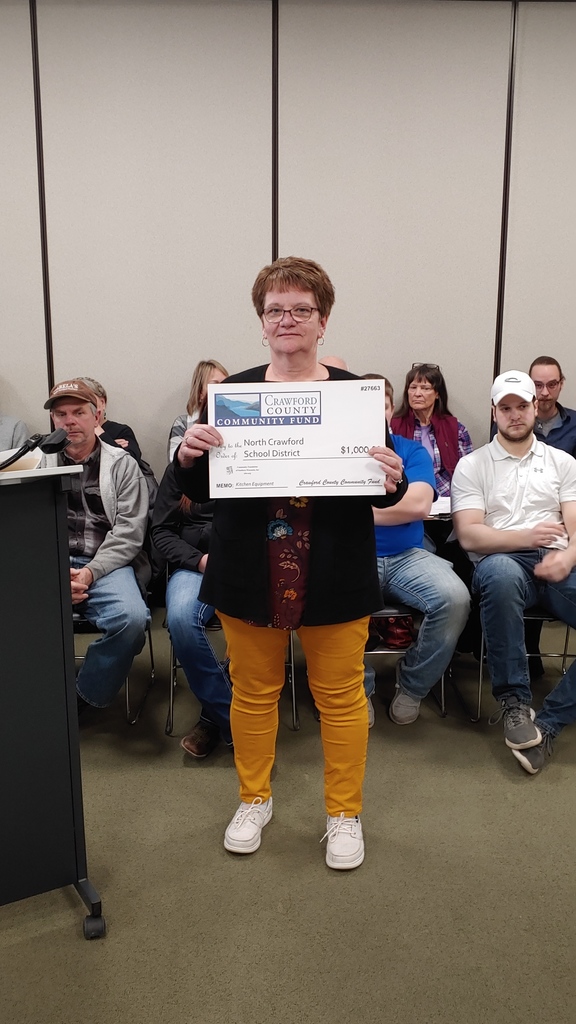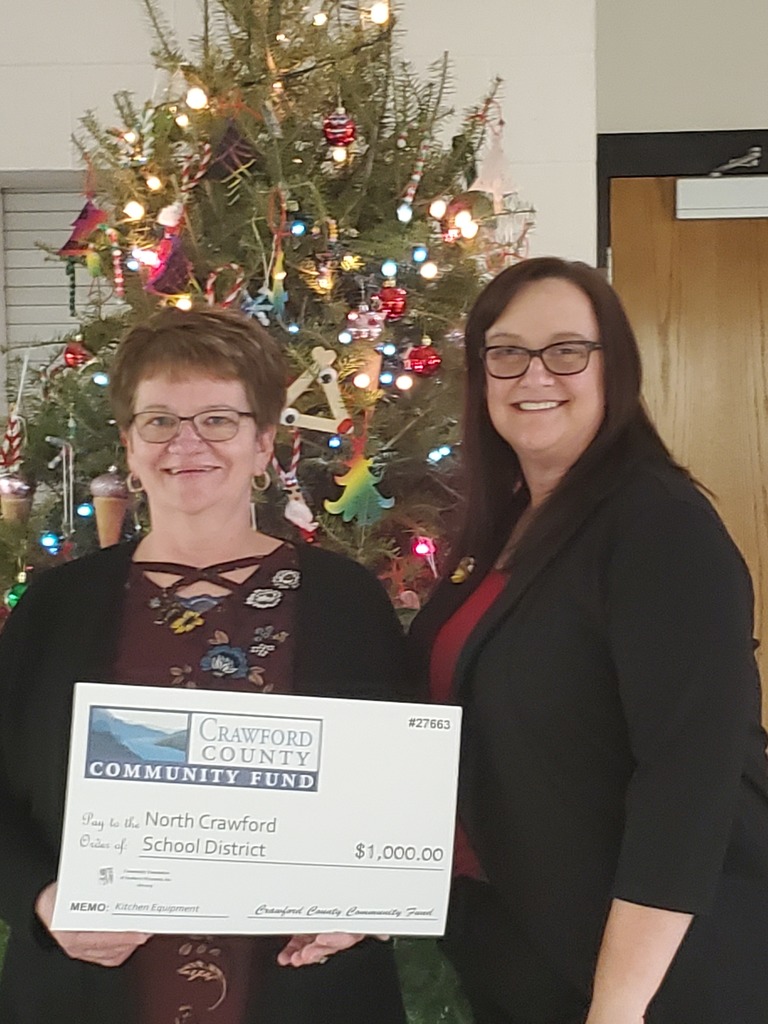 Amazing Middle and High School holiday concert tonight. Kudos to all of our talented musicians, directors, and accompanists. #TrojanPride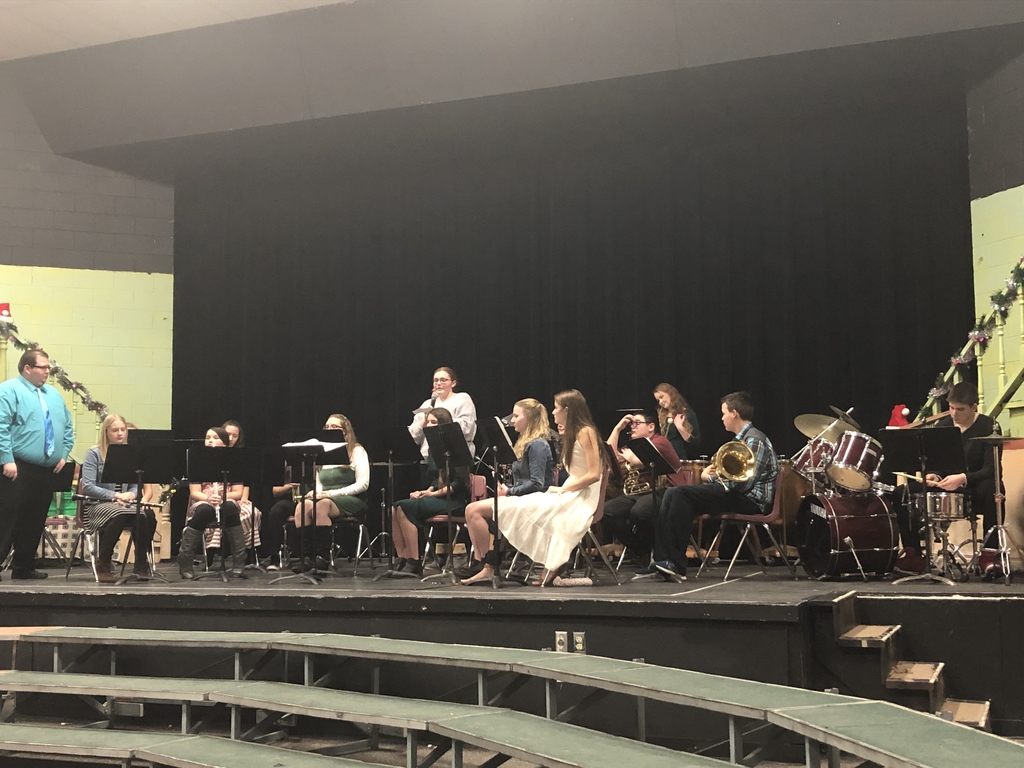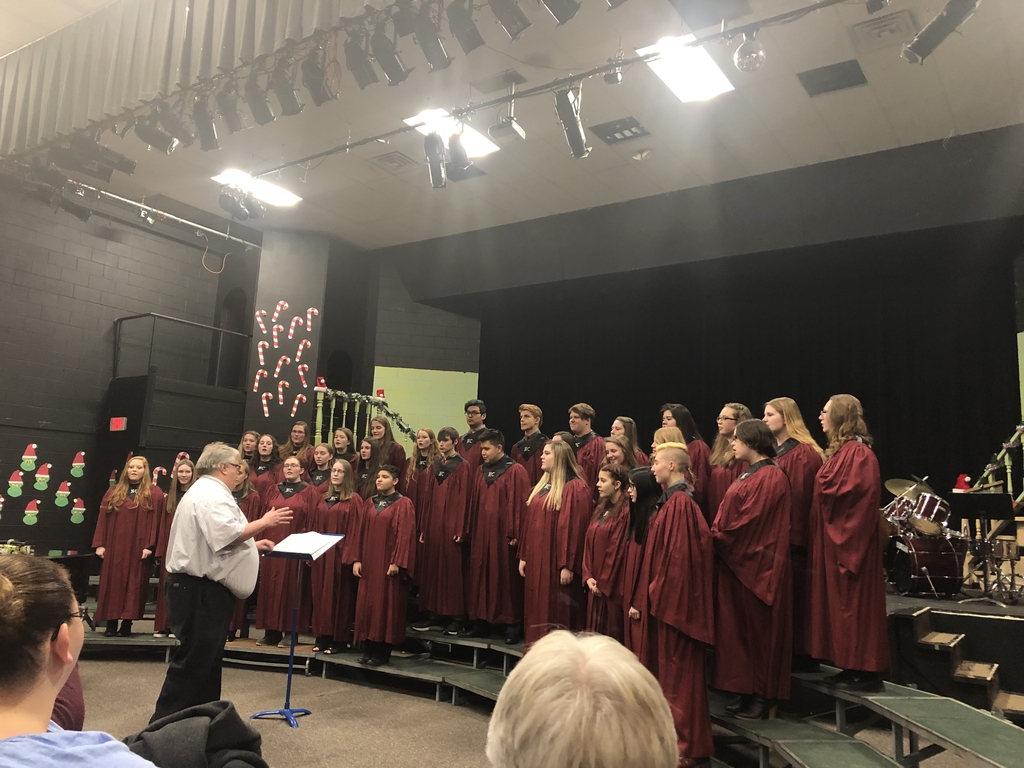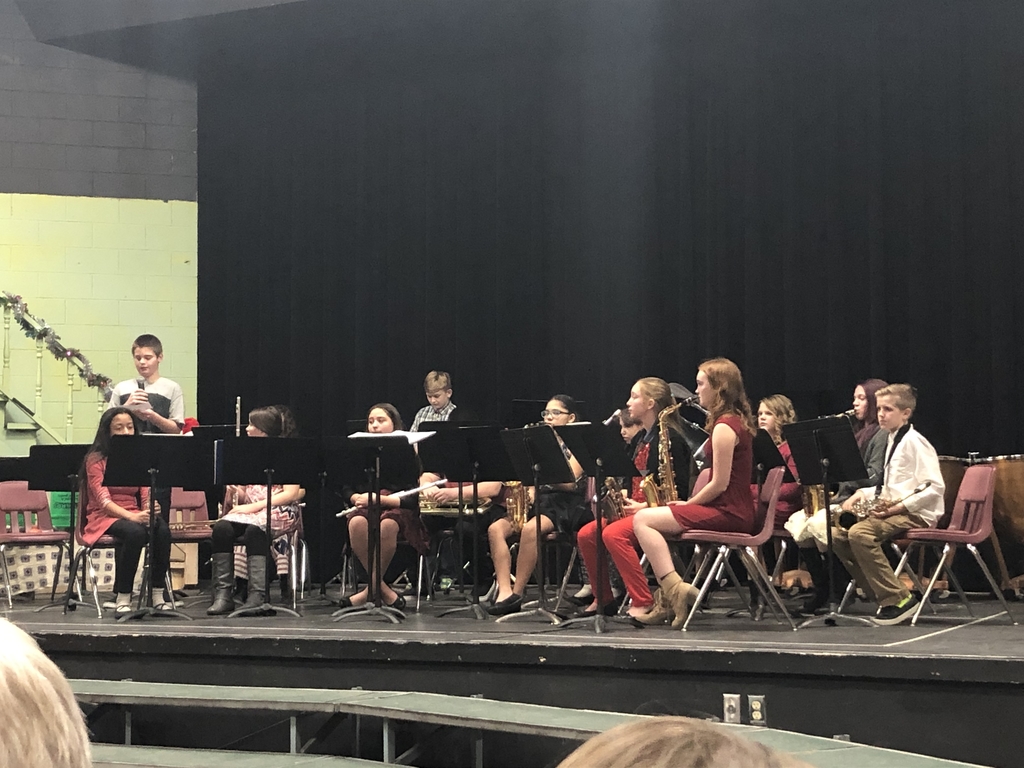 Time to break out your holiday sweaters, snowflake colored clothing, or fun headbands. North Crawford Elementary will be having a winter spirit dress up day on Friday the 20th.
Students in Ag Science Survey learned about different crops we typically see around the holidays. They then recycled evergreen branches to create their own holiday wreath!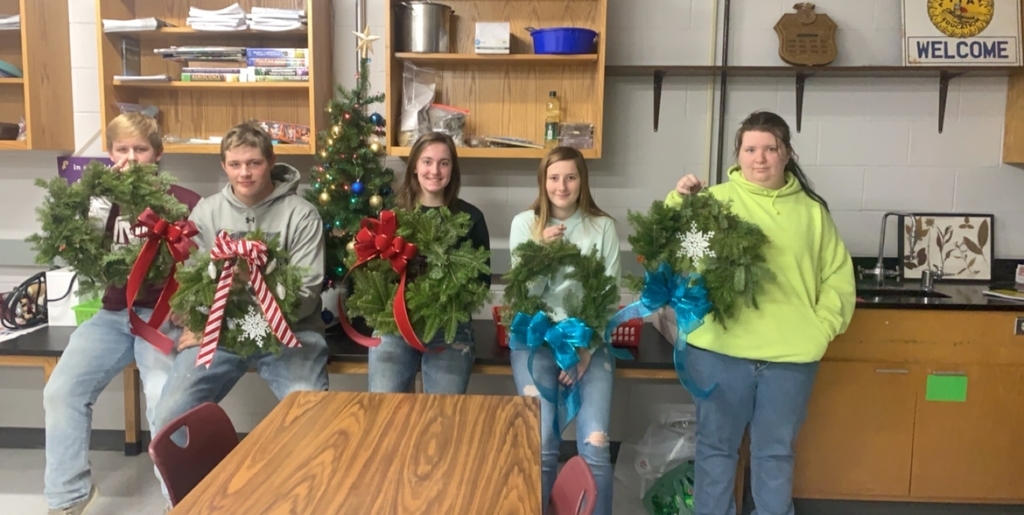 Thank you Mr. Cota for an excellent 4K-2nd grade holiday concert today. So fun to hear our youngest ones sing with such joy and enthusiasm. #TrojanPride
Special Holiday Meals!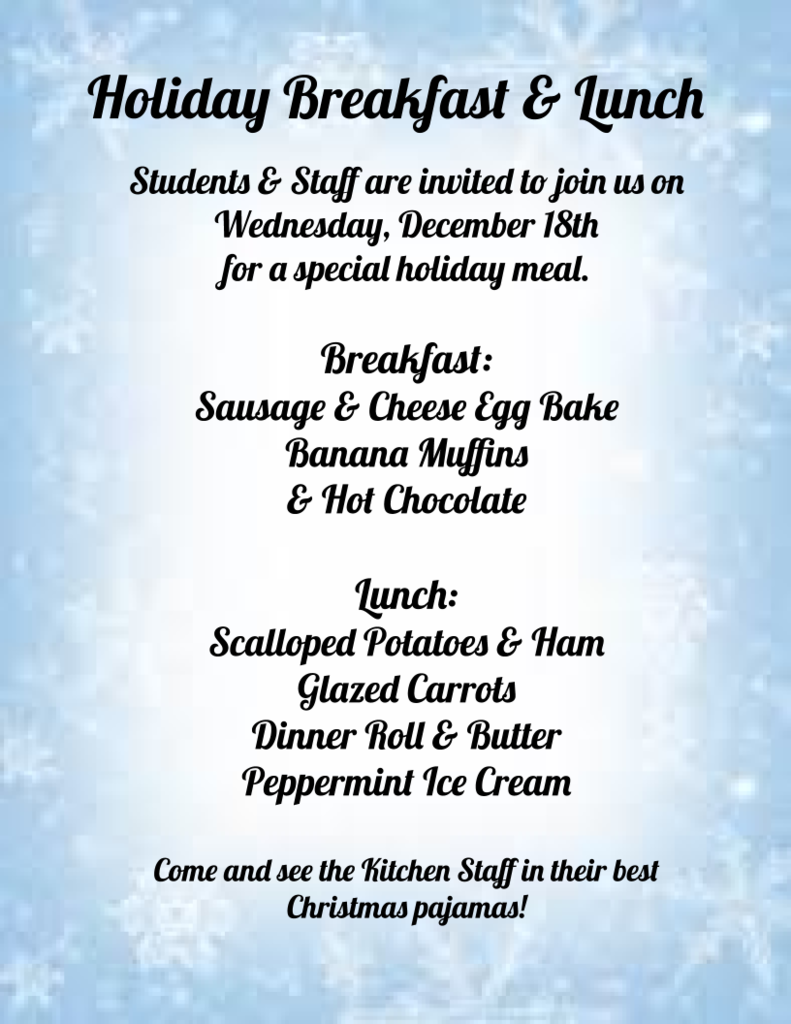 Let North Crawford help you with your holiday shopping or New Year's Resolution this year. The district is opening up our Fitness Shed for community memberships. At $100 per year for residents you can hardly afford not to buy a membership. Contact Tina Volden at 624-5201.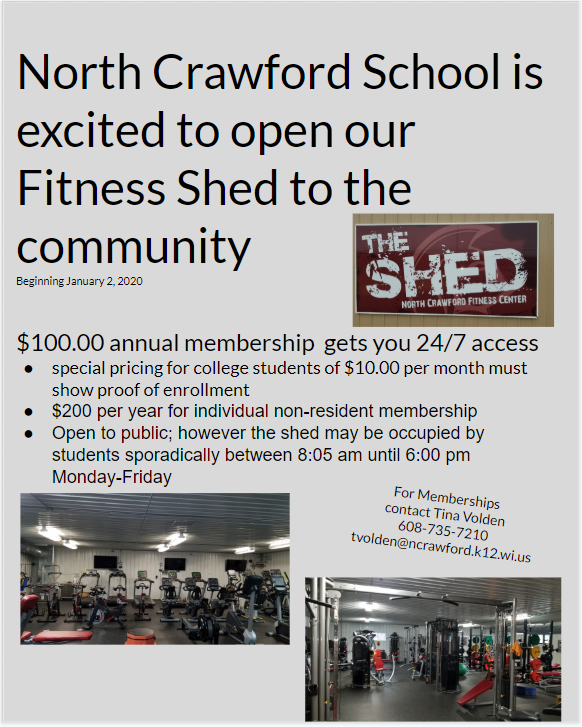 Good afternoon families with the changing weather conditions, we are cancelling Beyond the Bell today, Monday, December 9, 2019. Thank you Amy Anderson
Good afternoon, The high school girls basketball game scheduled for tonight December 9th will be postponed due to weather conditions for the traveling team Wonewoc Center. Thank You
North Crawford Elementary students enjoyed a PJ Day on Friday in celebration of their GREAT behavior during the month of November. Students were paired with reading buddies and spent time enjoying books together! #Trojanpride #GrowingCommunity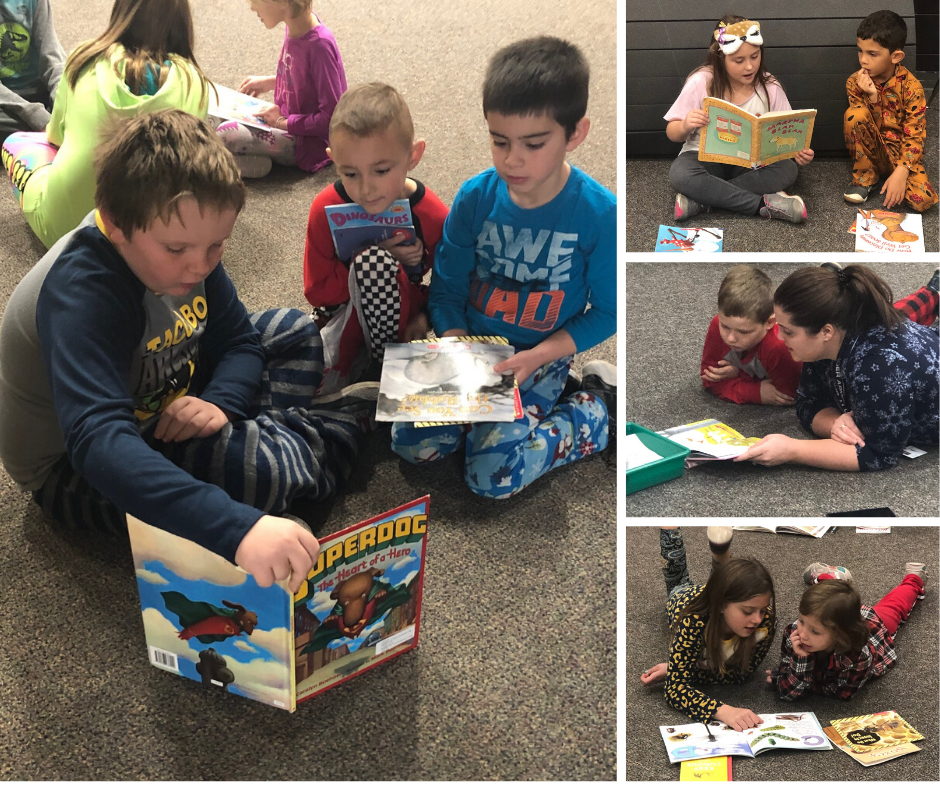 Elementary families - reminder that the Trojan Family Organization (TFO) will be meeting TONIGHT from 4:00-5:00 in the Large Group Room. We will continue to plan for our upcoming family event fundraiser in January and look at other ways to support students and staff! Want to help but can't make the meeting? Reach out to Principal Killeen!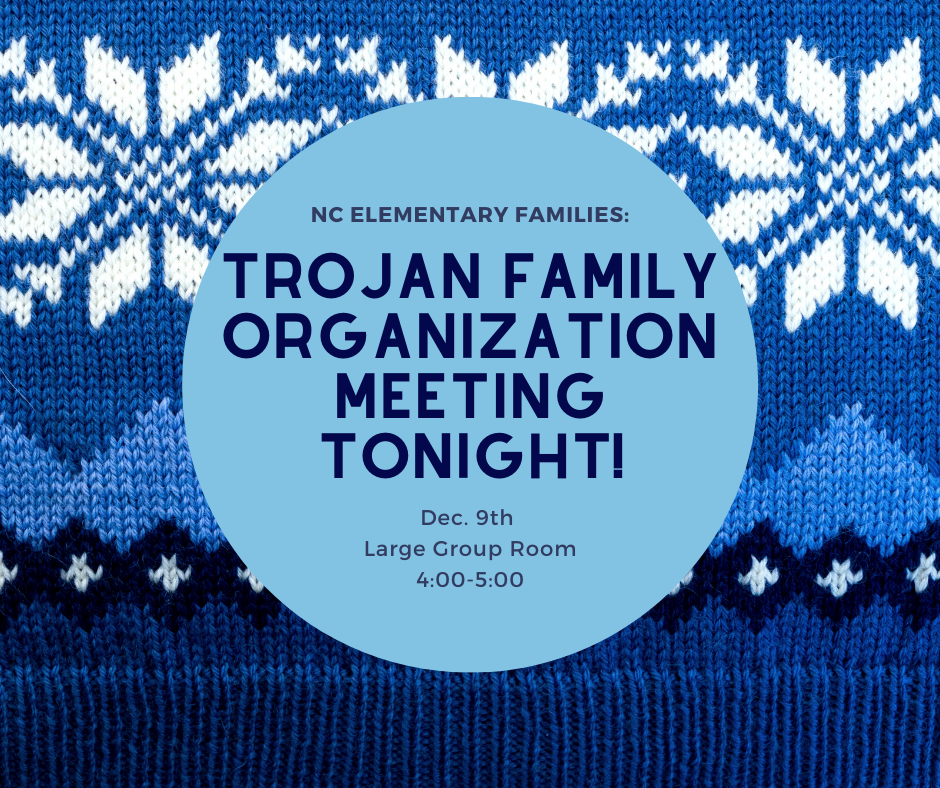 North Crawford Elementary welcomed our first Book of the Month reader today! School board member, Jill Stefonek read Snow Man At Night to Mrs. Seiser's class. Every student in early childhood through 1st grade will be bringing home a copy of the book to keep. We are so thankful to the supportive local businesses and individual donors who are making this monthly program possible. #trojansread #growingcommunity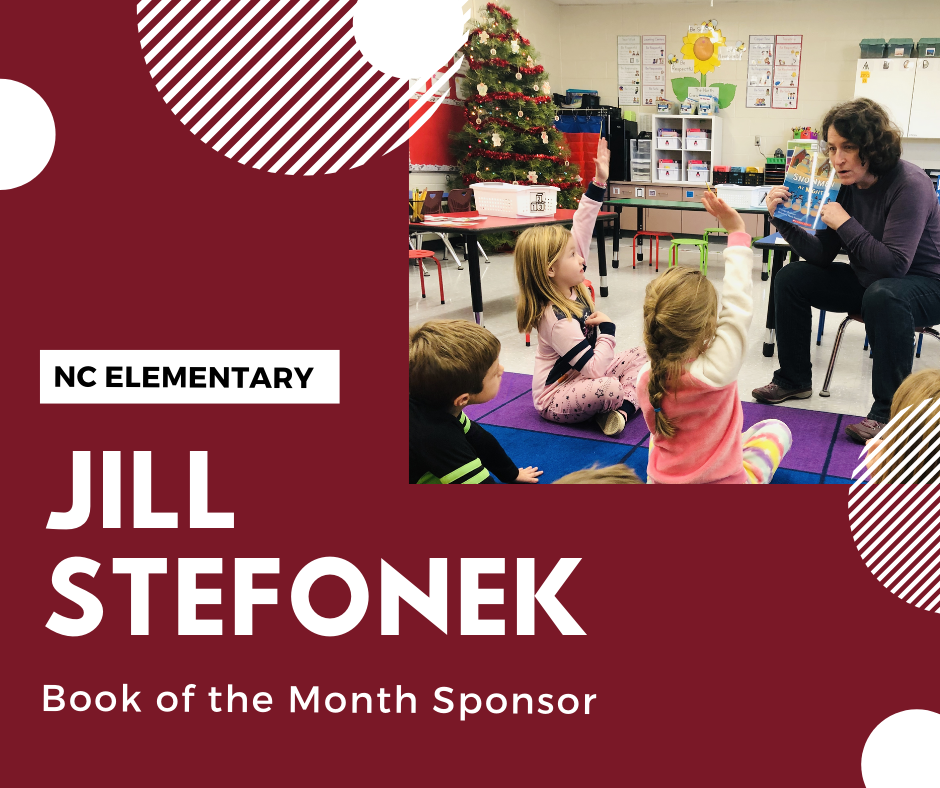 Elementary teachers pulled up their sleeves to dig into our math curriculum. We hosted math instructional coach, Mary Richards for three days this week. She spent time with grade level teams digging into our Math Expressions curriculum and furthering our understanding of the math standards progressions. #trojanpride #teachersarelearnerstoo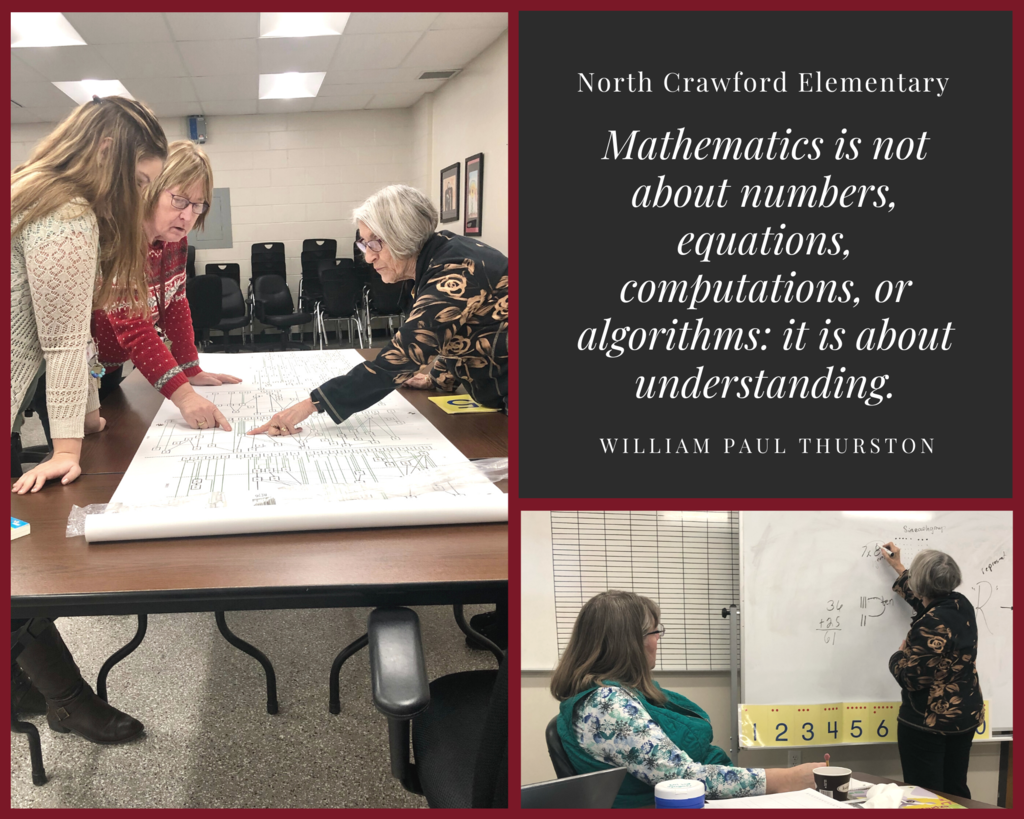 Trojan writers recognized at UW Whitewater Creative Writing Festival. Ruby was the only Trojan to win an award! She received a third place for her tale of terror "Stoplight"!!! All of our students made a great impression. We had 11 submissions in 4 categories. #TrojanPride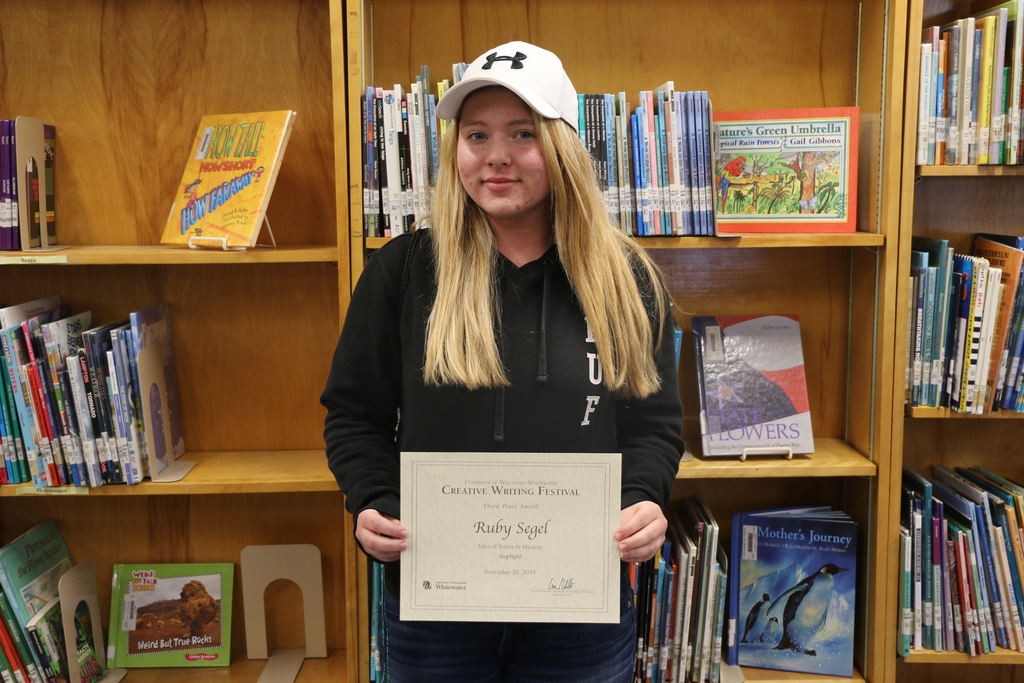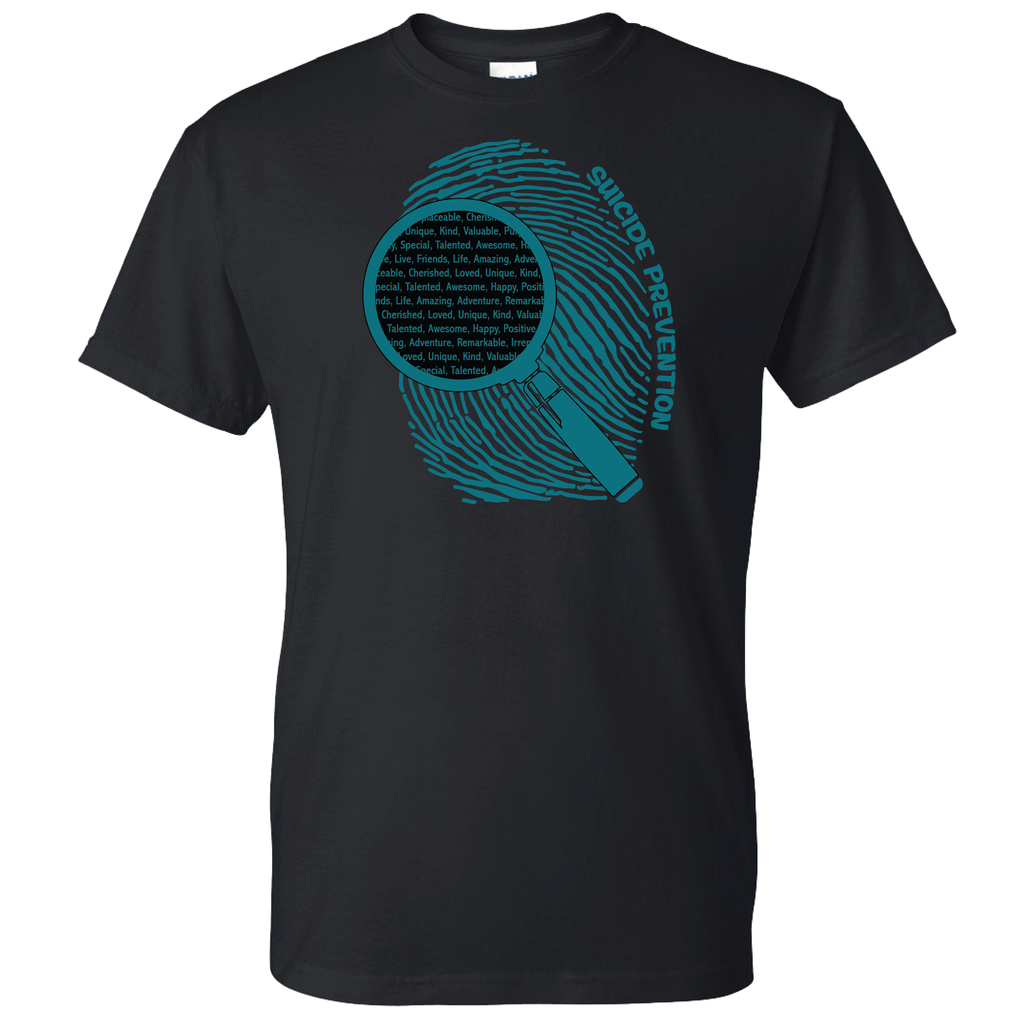 Come to the Girls Game - Monday, 1/6, buy a t-shirt and raise awareness for Suicide Prevention!