4th and 5th graders enjoy Mrs. Wilson's "Toy Factory" class at North Crawford's Summer School making "Good Luck Charms"

The school garden is in full swing...chives, cilantro, garlic, greens galore!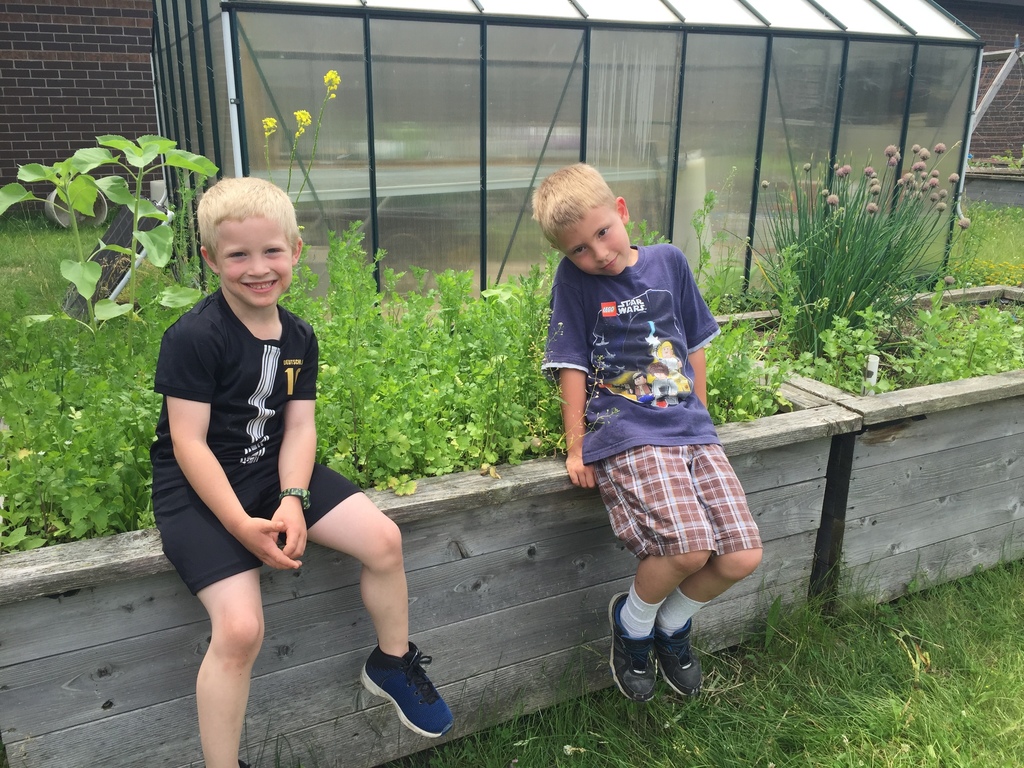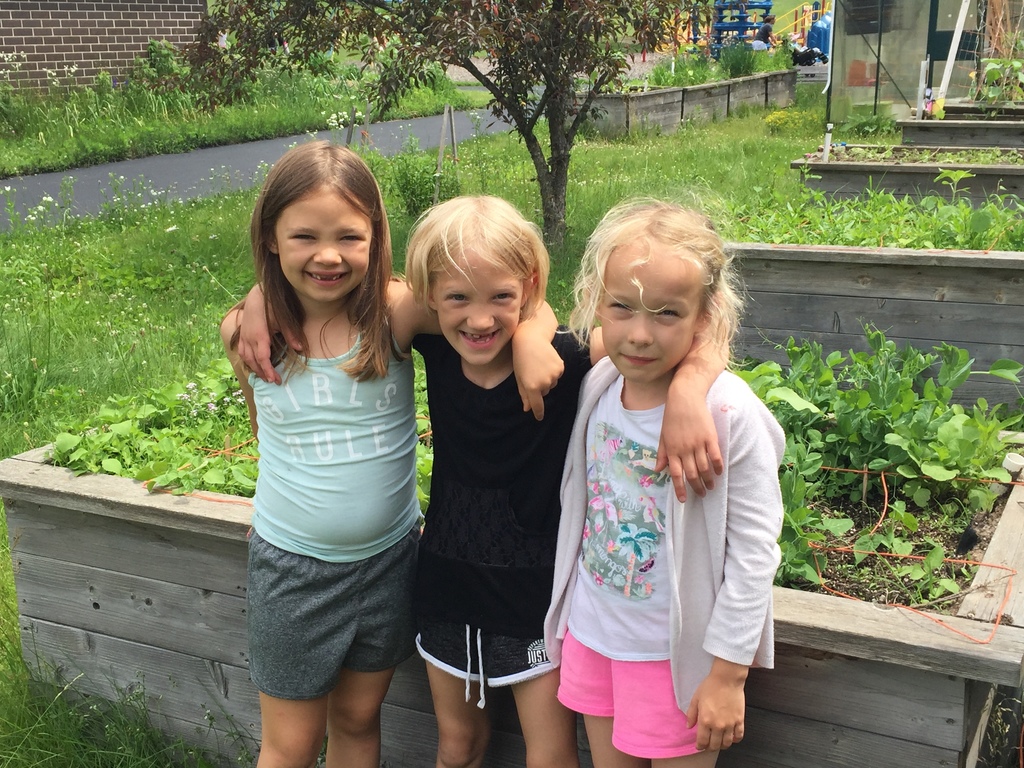 Celebrating Summer's Bounty!! Farm to School Coordinator, Dana Scheffen, working with Mrs. Wilson's Healthy Kids summer school class making garden soup and tortillas. The majority of ingredients harvested from the school's garden!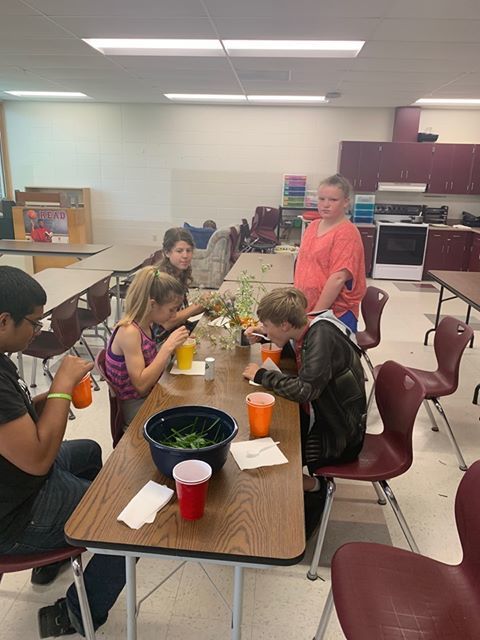 Summer School Fun...watching a Monarch caterpillar become a chrysalis in Mrs. Kristen Klein's Creepy Crawlers Class.
The North Crawford School District is hiring an Administrative Assistant for our District Office. The qualified individual will assist the Superintendent and Bookkeeper in the District Office. If you're interested, send resume and cover letter to Brandon Munson, Superintendent.

Track high school parents and athletes: End of the year track banquet will be at 4:00 at the park by the pool on TONIGHT, Wednesday, June 12th. Hamburgers and brats prepared by grill master Coach Allbaugh. Bring an appetite and a dish to pass.

Members of the High School Band are joined by Jane Pfitsch, North Crawford alumna and member of the national tour cast of Dear Evan Hansen. — at Orpheum Theatre (Minneapolis, Minnesota)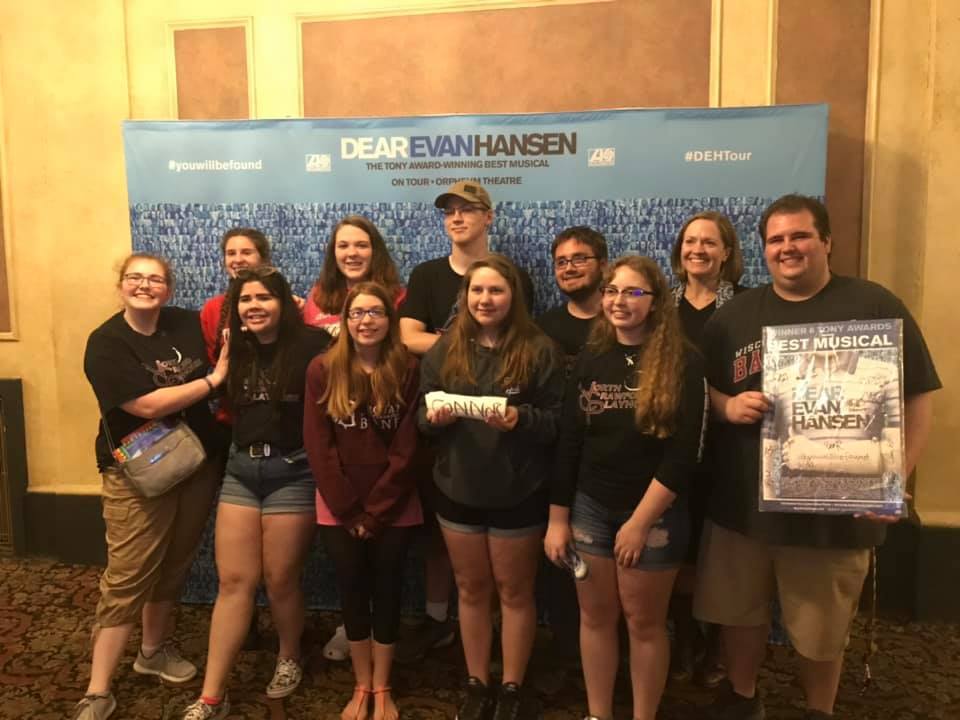 Wednesday we celebrated another successful year at North Crawford with our Staff Luncheon and Recognition Program. Thank you to all of our amazing North Crawford staff members, and best of luck to those retiring or moving on from the district. #TrojanPride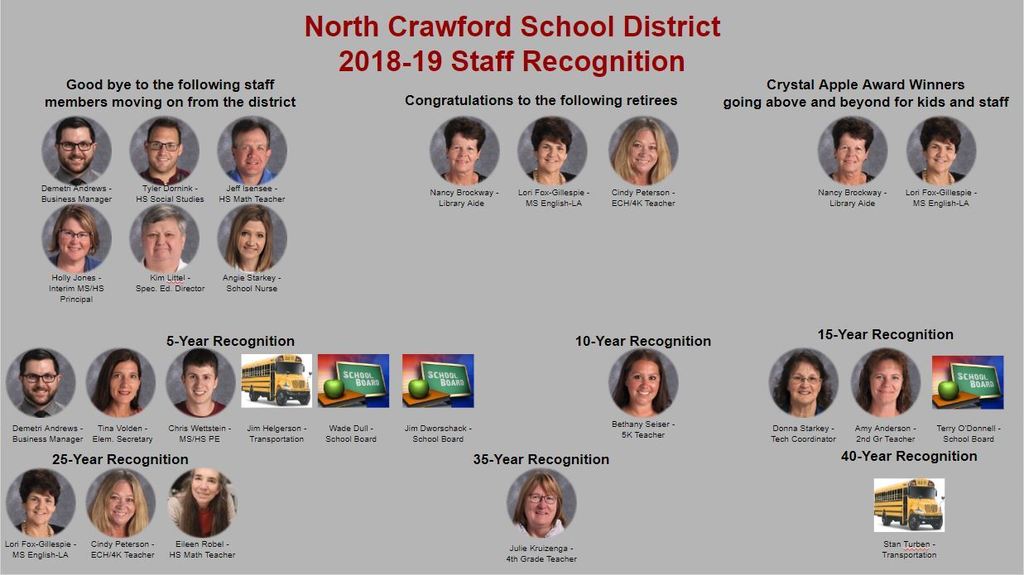 Even though summer break just started, it's never too early to start your school supply shopping. Click the link below to find the 2019-20 Elementary and Middle School Supply Lists.
https://5il.co/7yrw
#TrojanPride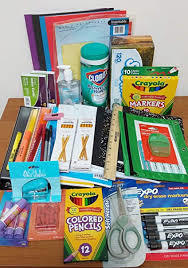 Last day of school and last day with our kindergarten / third grade friends! Slime making! #Buddyclassrooms #trojanpride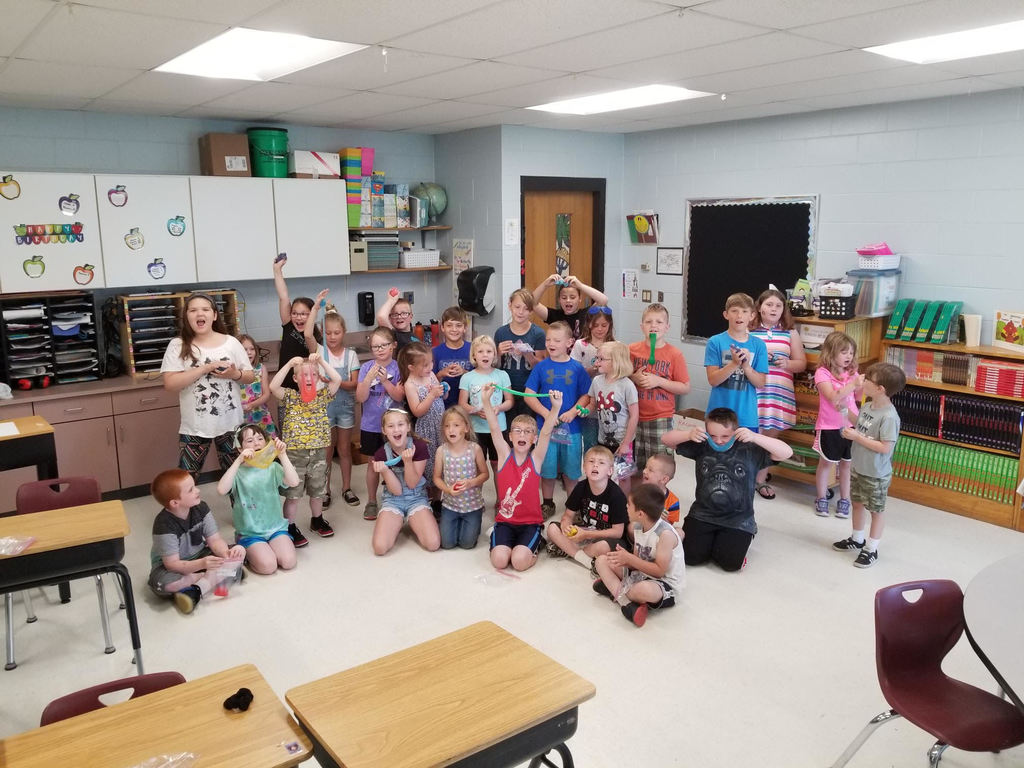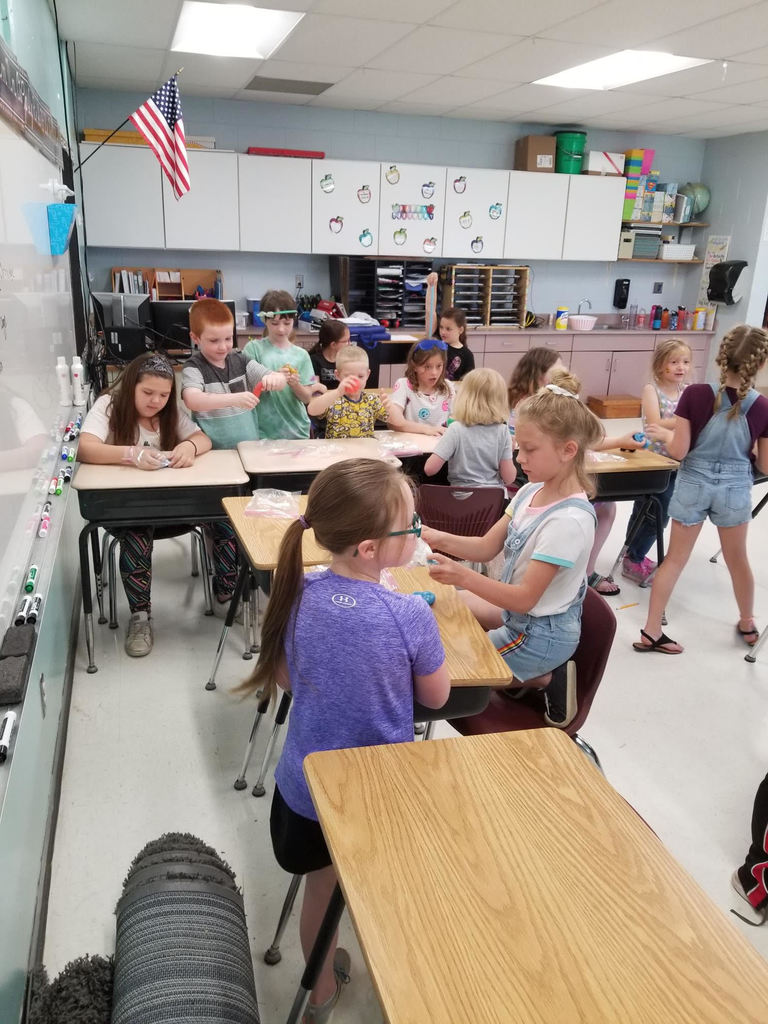 Elementary students enjoyed a great afternoon at the annual carnival. We were so glad the weather cooperated! #trojanpride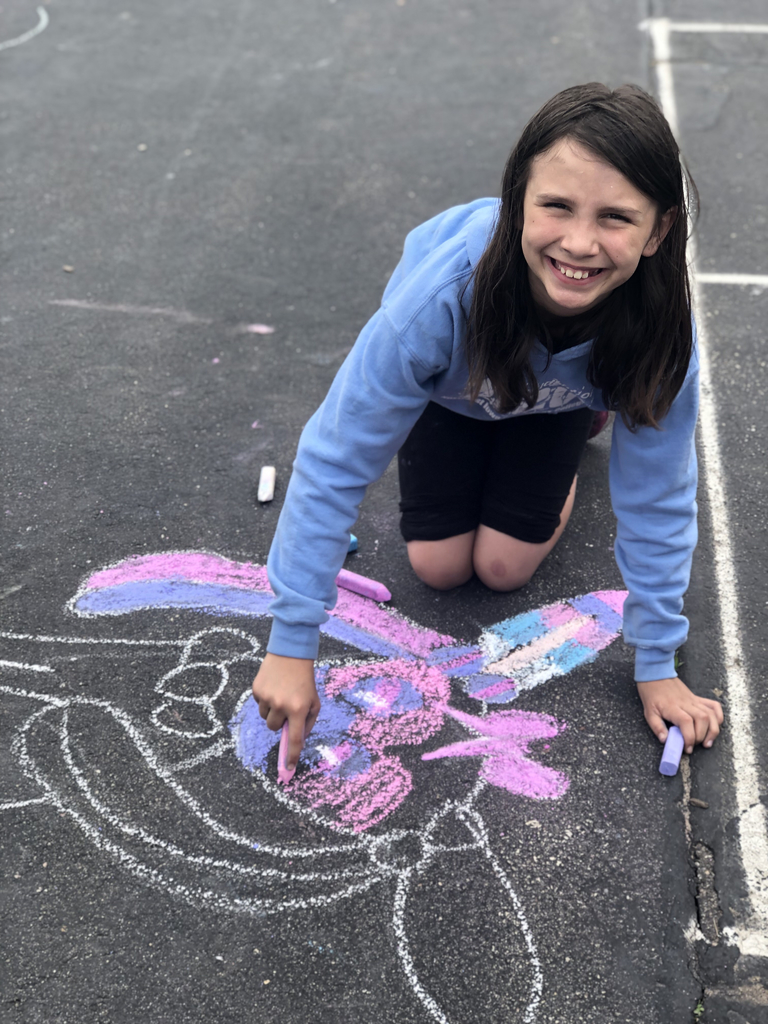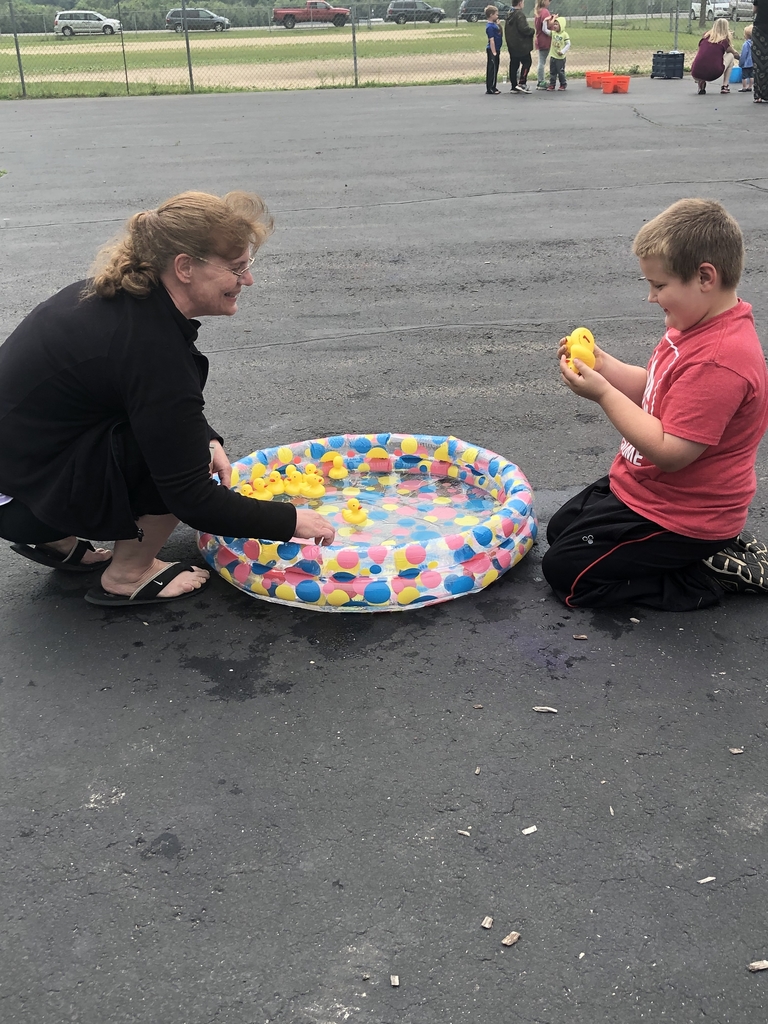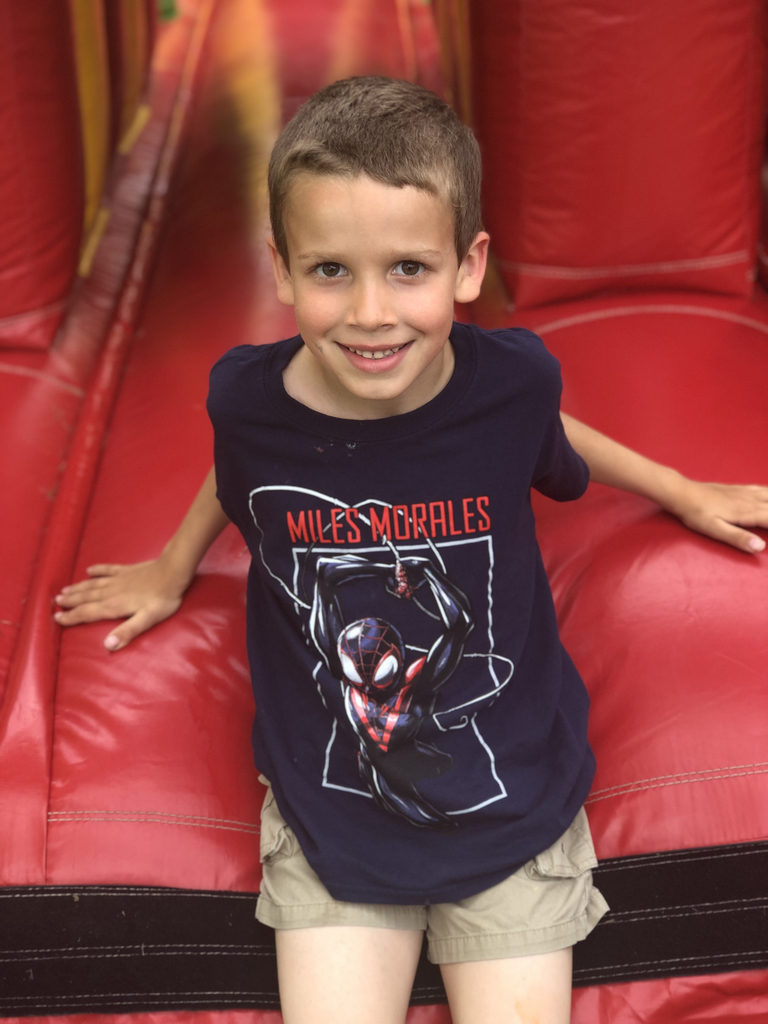 We have exciting news for all our North Crawford followers!! We have rolled out our new district website and app. Find all of the important district information needed. Visit northcrawford.com and download the North Crawford app from Google Play or the App Store. #TrojanPride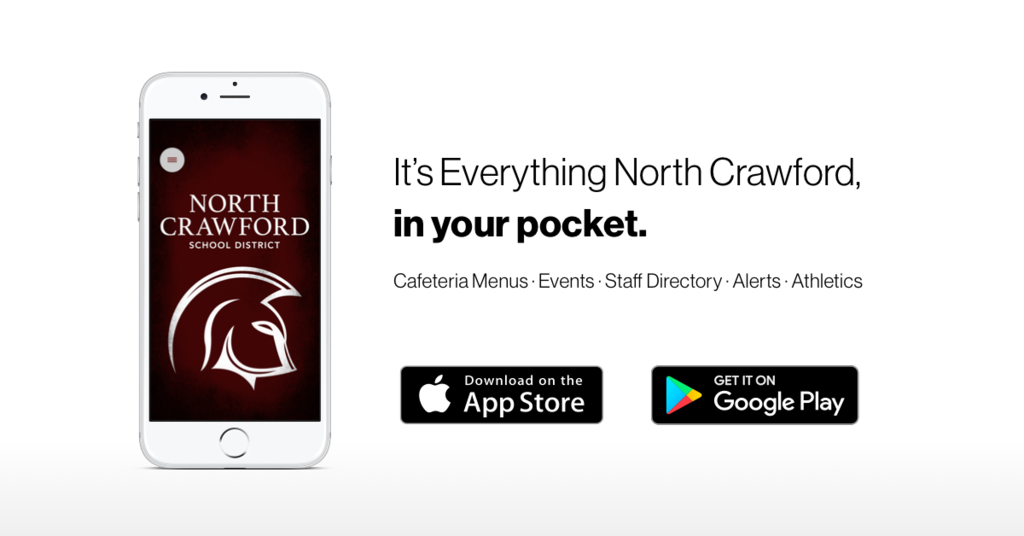 North Crawford Applied Science students recently attended the Midwest Outdoor Heritage Education Expo in Poynette. The students were able to educate hundreds of other students and adults on the benefits of entomophagy (eating insects). Great job students!! #TrojanPride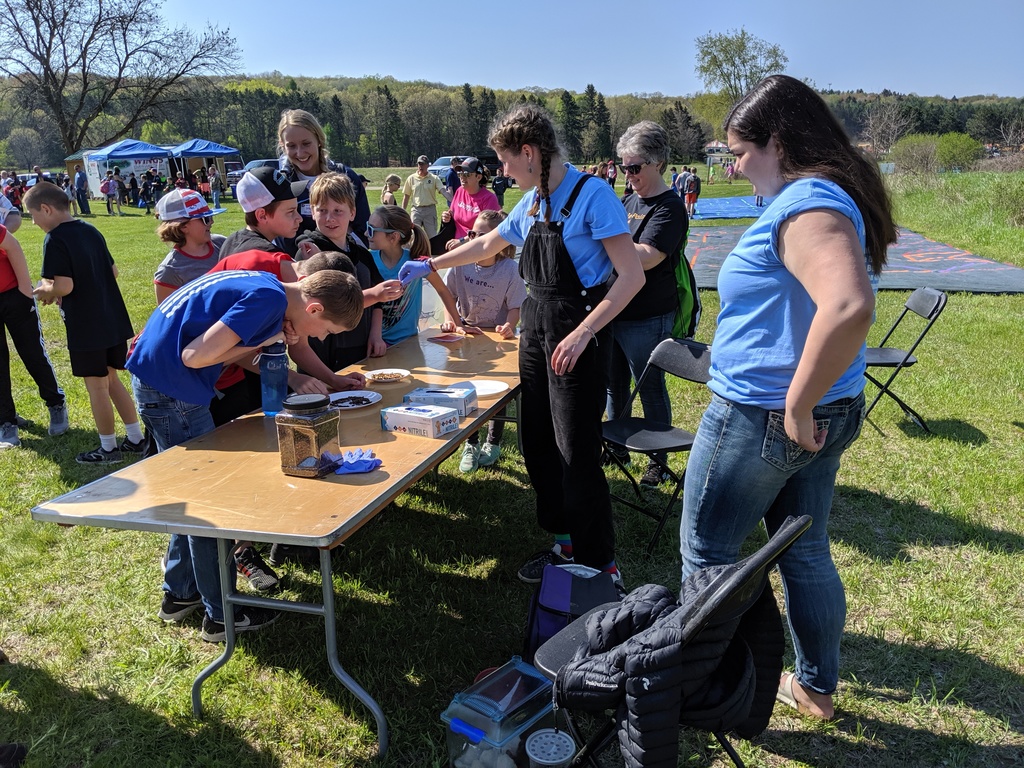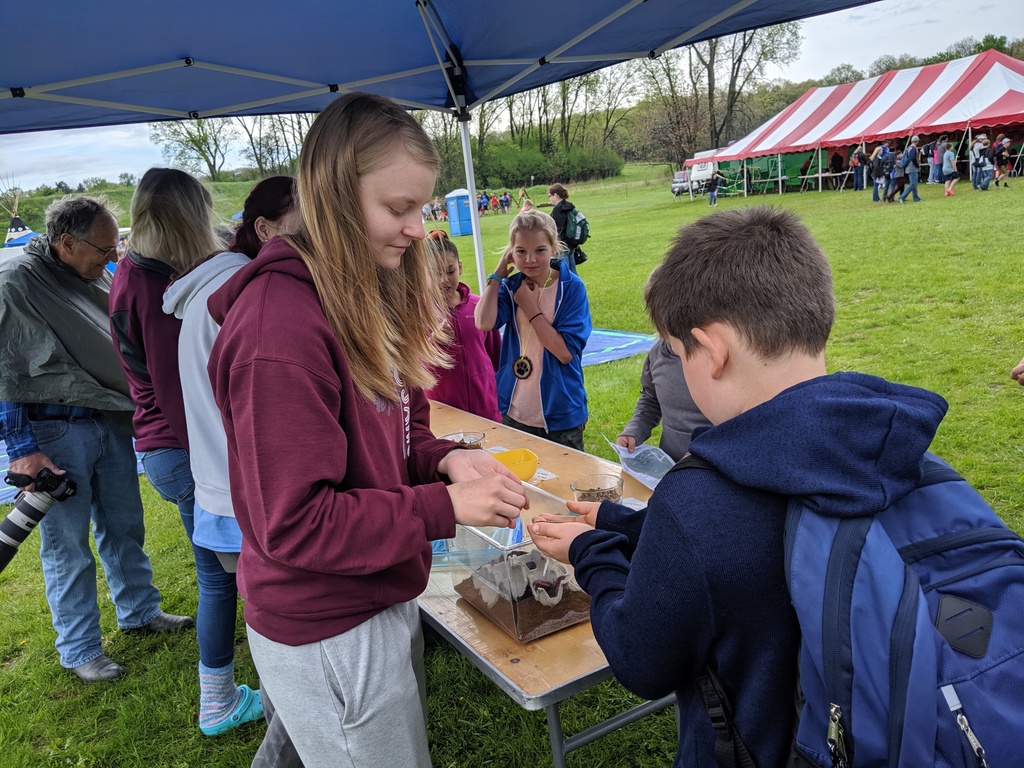 Congratulations to North Crawford track athlete Helen Carstens for qualifying for the WIAA State Track Meet in the 3200m run. The State Track Meet will be held next Thursday and Friday at UW-La Crosse. Best of luck to Helen!! #TrojanPride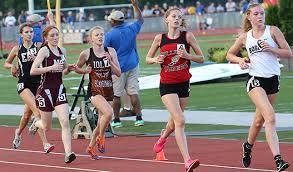 A tradition unlike any other...seniors parking job on their last day of school.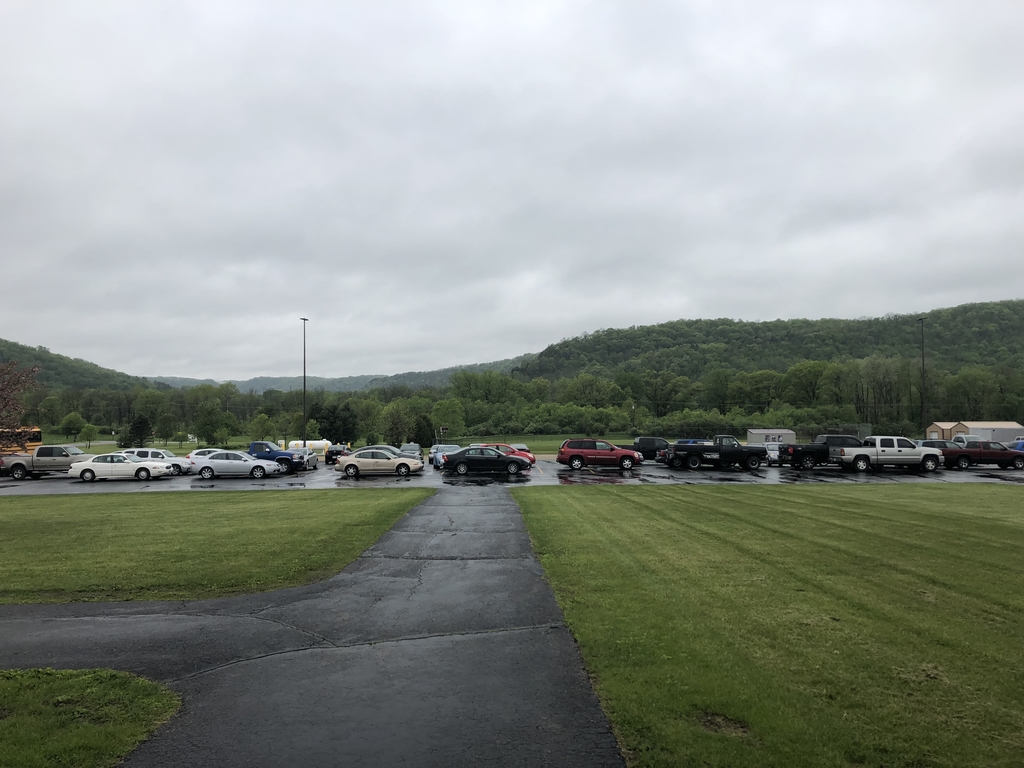 Once again the North Crawford Music Dept doesn't disappoint. Amazing spring concert tonight by our high school choir and band. So much talent on the stage. #TrojanPride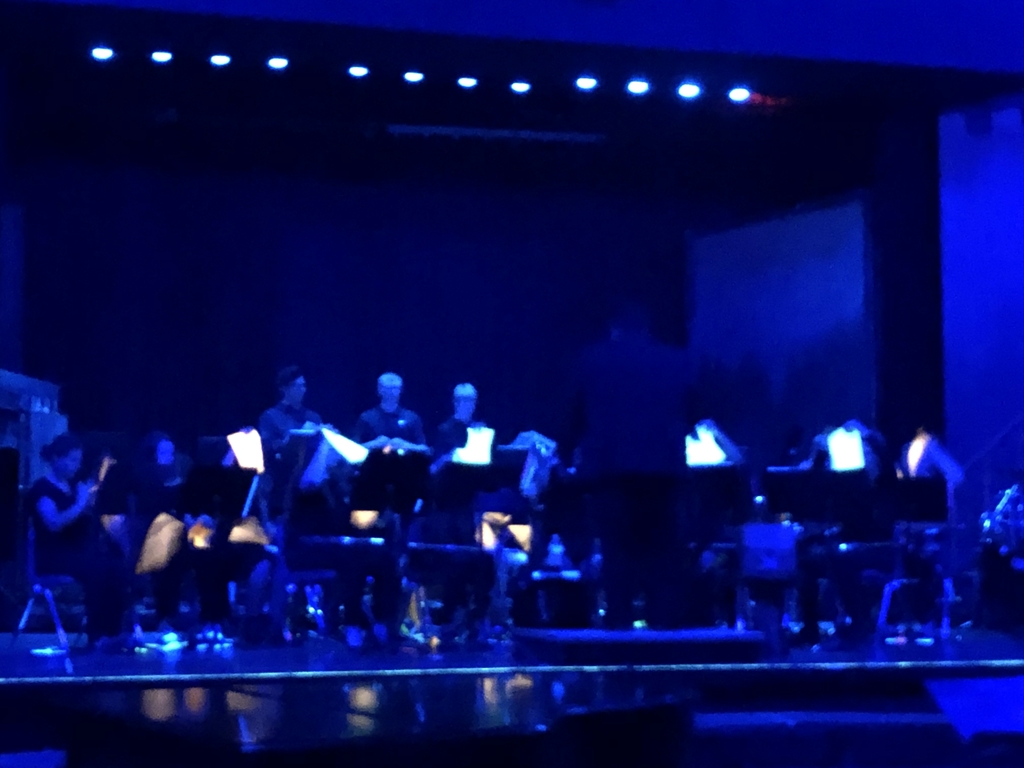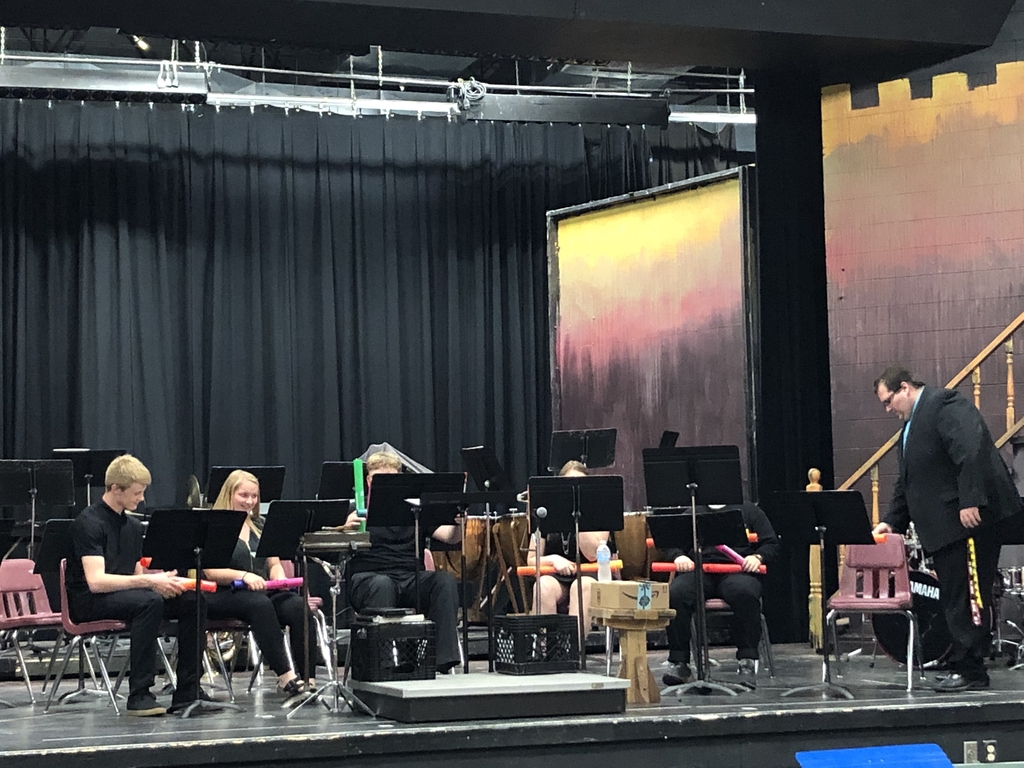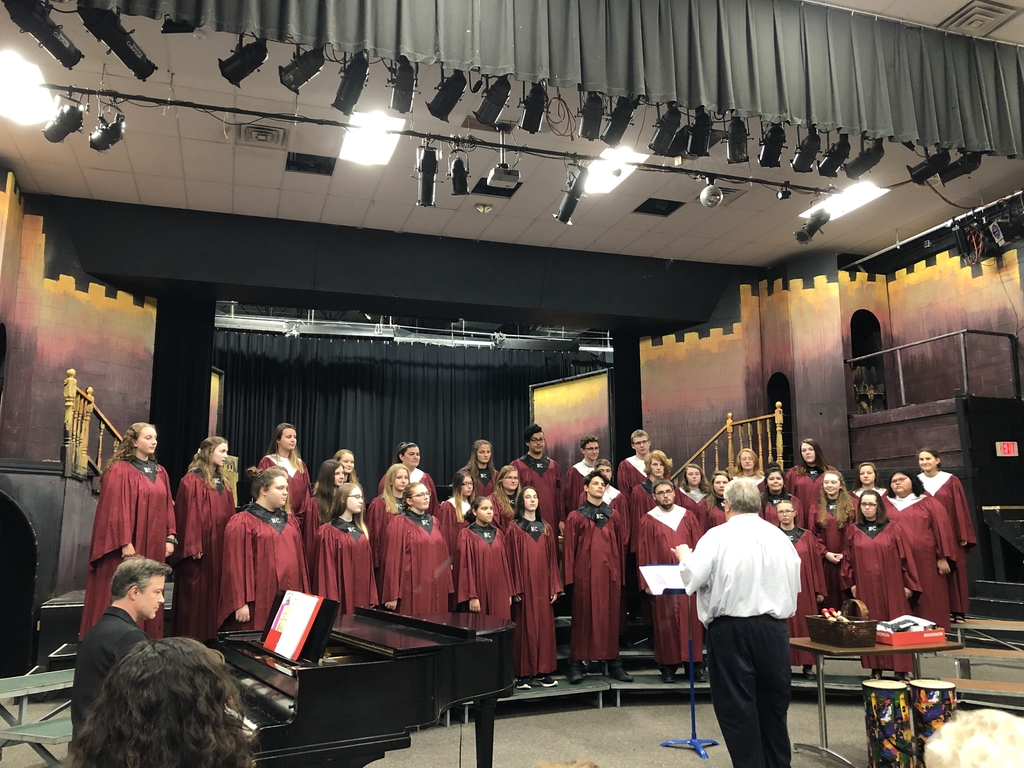 NC Elementary gets to enjoy the movie Penguins at Marcus Cinema in La Crosse. #TrojanPride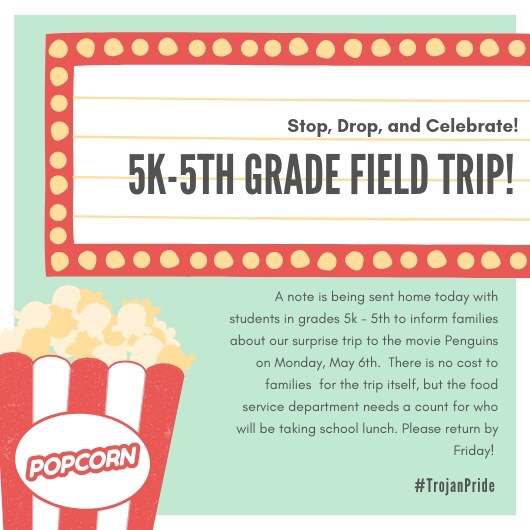 Our big and little PALS shared an awesome day together in Prairie du Chien playing and learning. #TrojanPride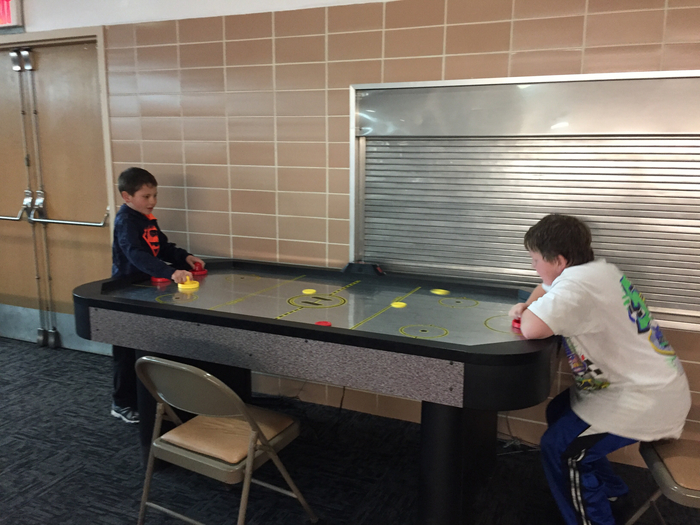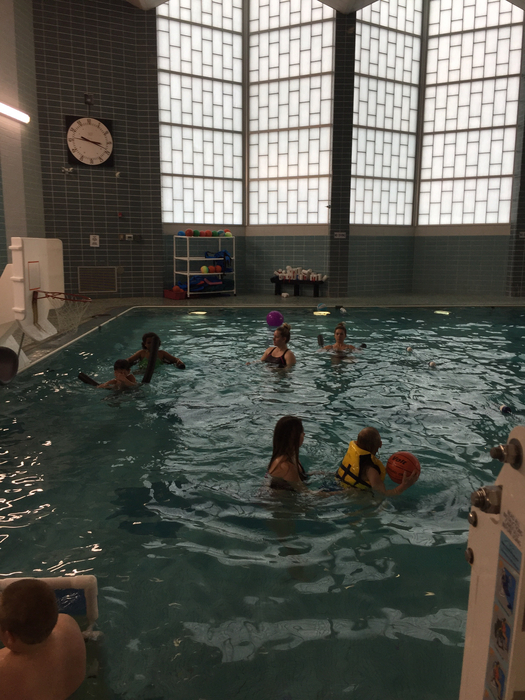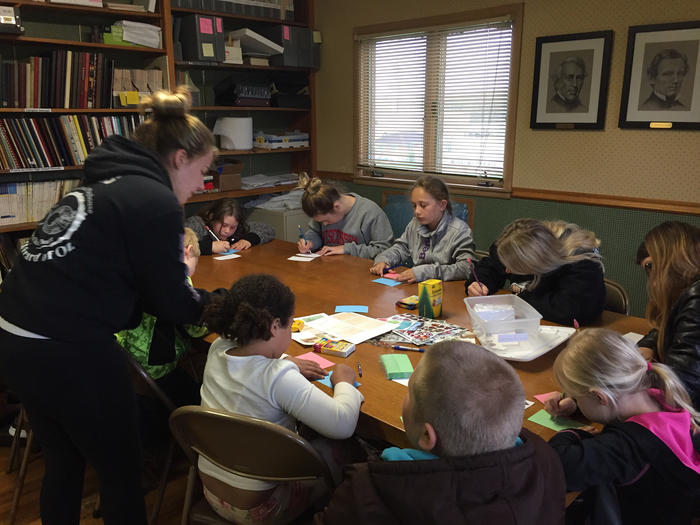 Ms. Anderson's class read a story this week about a Navajo Weaver and her goat. Students enjoyed weaving their own project this morning. #readingfun #trojanpride