Our School Nutrition Team is honored to be able to continually offer locally raised beef and a beautiful selection of fresh fruits and veggies daily. Today's build-your-own burger bar was a huge hit with students and staff. Our locally grown beef patties, whole grain buns with a variety of toppings, french fries, garden bar, and a made-from-scratch Valentine's treat! Friday, we will serve our famous Cheeseburger Chowder, made from scratch and delicious. It will be our last soup of the season, as we hope to welcome Spring weather soon!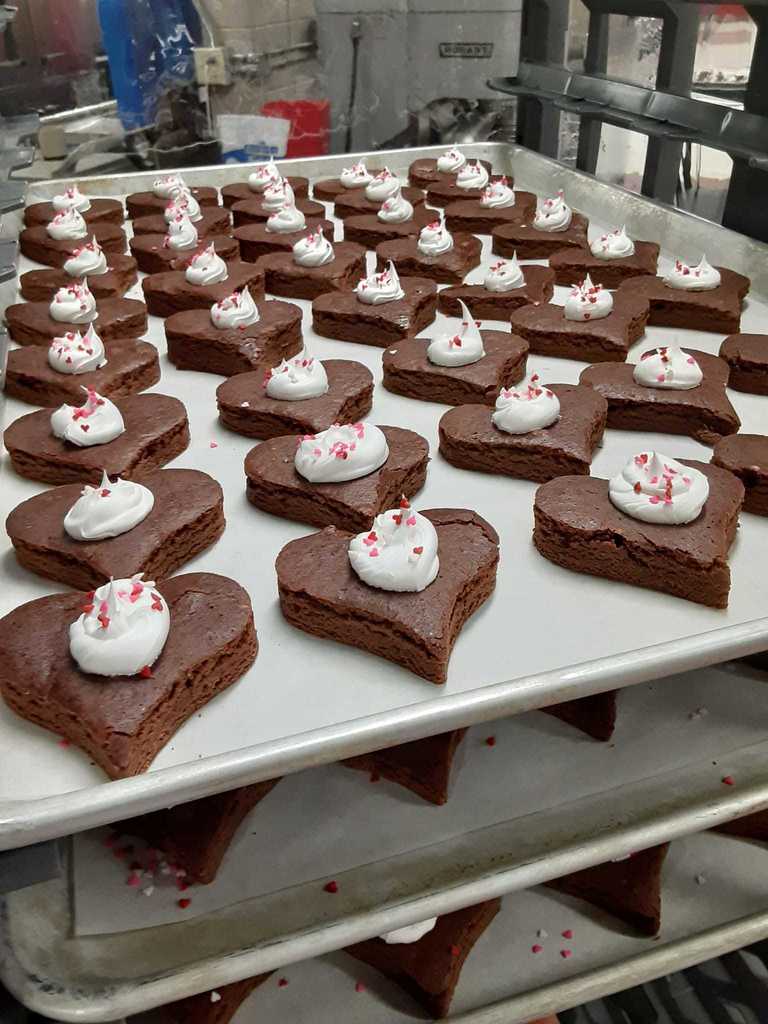 Happy Valentine's Day from Newton. We are so thankful that he can spread joy here everyday as North Crawford's therapy dog.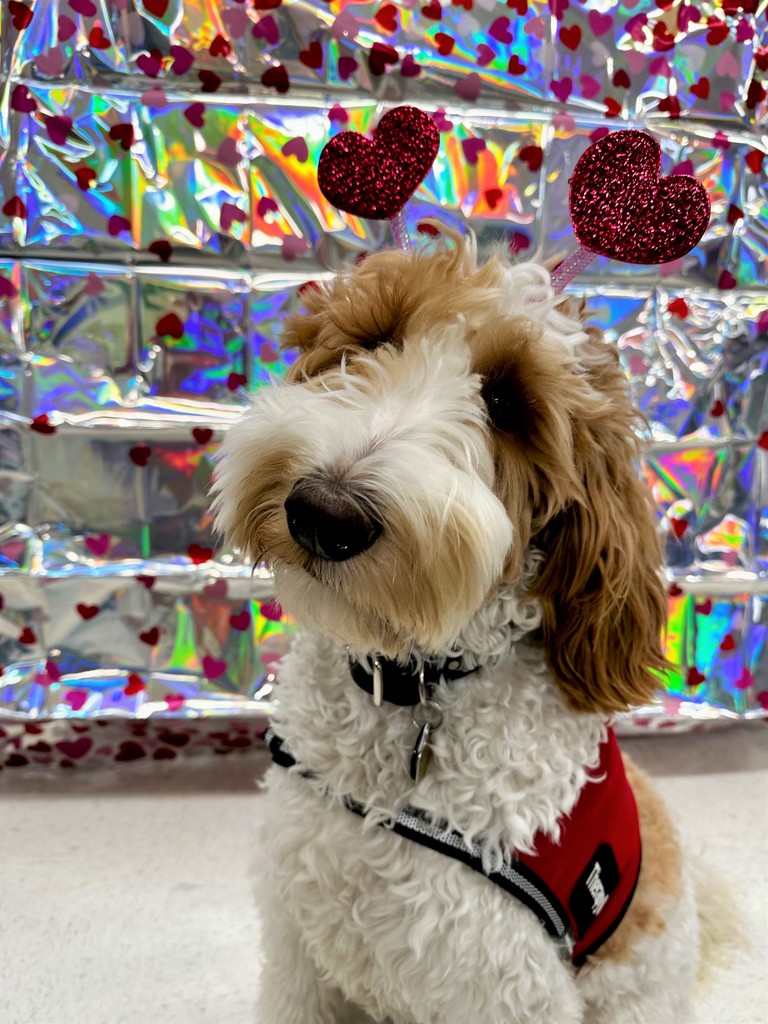 Join the North Crawford FFA for the 3rd annual pancake dinner next Monday evening to help celebrate National FFA week!
We hope our students will join us for lunch on Tuesday!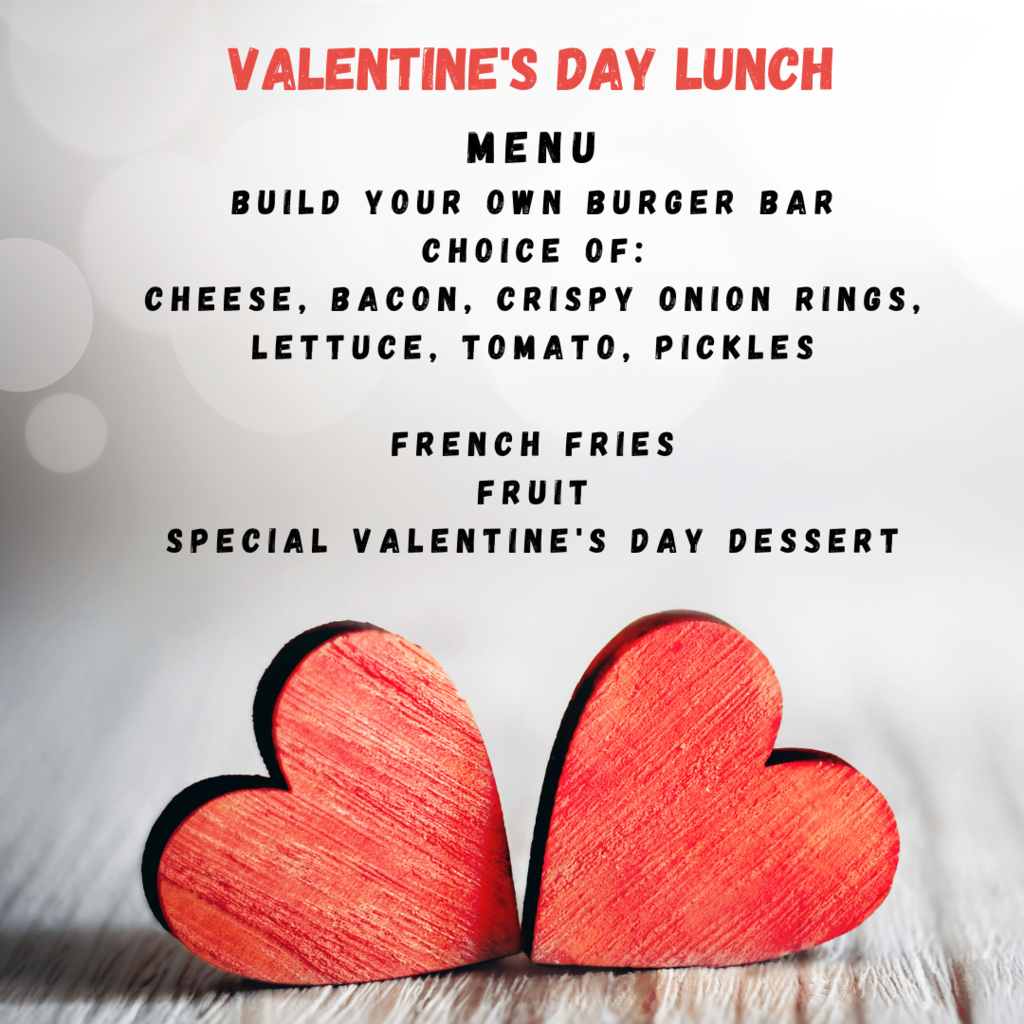 To CTE department would like to invite you to celebrate Career and Technical education month with them by hosting a school wide Career Dress Up Day for all students elementary through high school! Students and staff are invited to come to school dressed as themselves in a job they would like to do in the future. Students do not need full outfits or costumes; we encourage them to use their imagination and think about a few props that will help their ambitions for the future and prepare students for career and college readiness.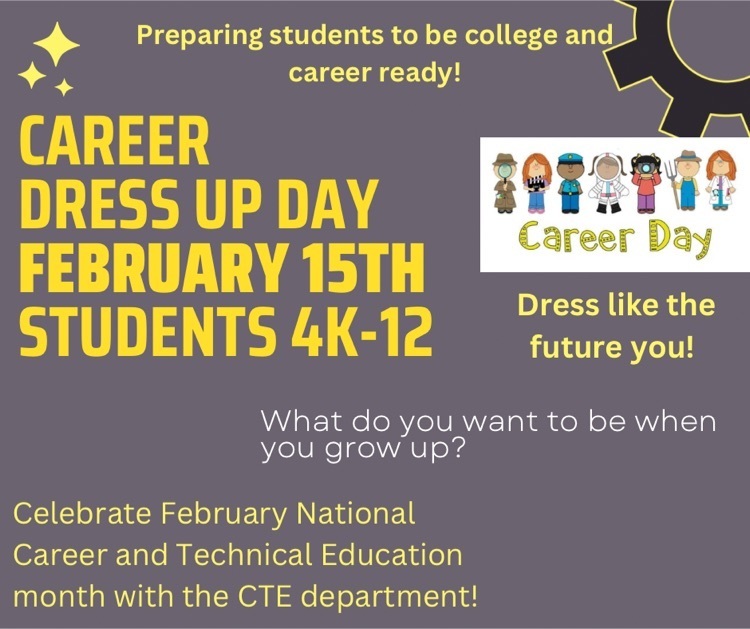 ATTENTION: Due to the weather, the Middle School Wrestling Invite at Ithaca tonight has been cancelled. The Middle School Wrestling team will have an optional practice at 3:45pm. The Middle School Girls Basketball game at Kickapoo is still on as scheduled. #TrojanPride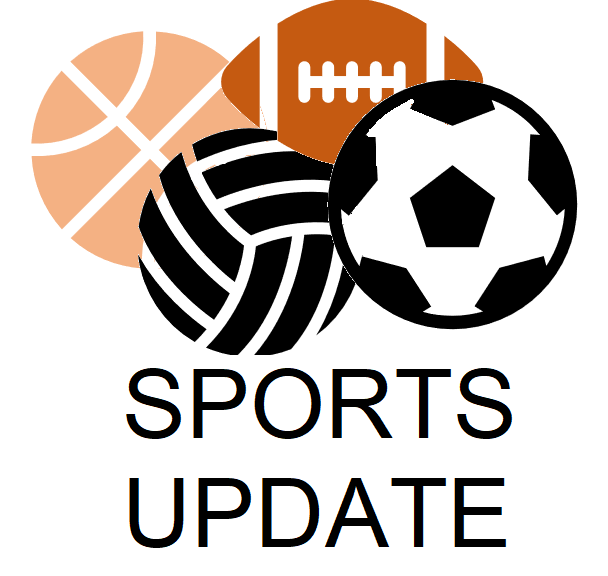 Members of the North Crawford Community Education Foundation joined our staff for breakfast this morning, and presented three Excellence in Education program grants to three of our staff members. Congratulations to Brandon Bankes, Bethany Seiser, and Amy Anderson for your grant awards. This grant money will directly benefit our NC students. Thank you to Darlene Mickelson, Lois Schwert, David Gibbs, and Margaret Davidson for representing the NCCEF. The Foundation is doing amazing work to support our staff and students. #TrojanPride
Kindergartener's played "What's My Word?" Using their detective skills the students had to figure out what the word that was written on their headband. Fun activity of reading and writing. No peeking!!
Middle School Sources of Strength training at UW-Platteville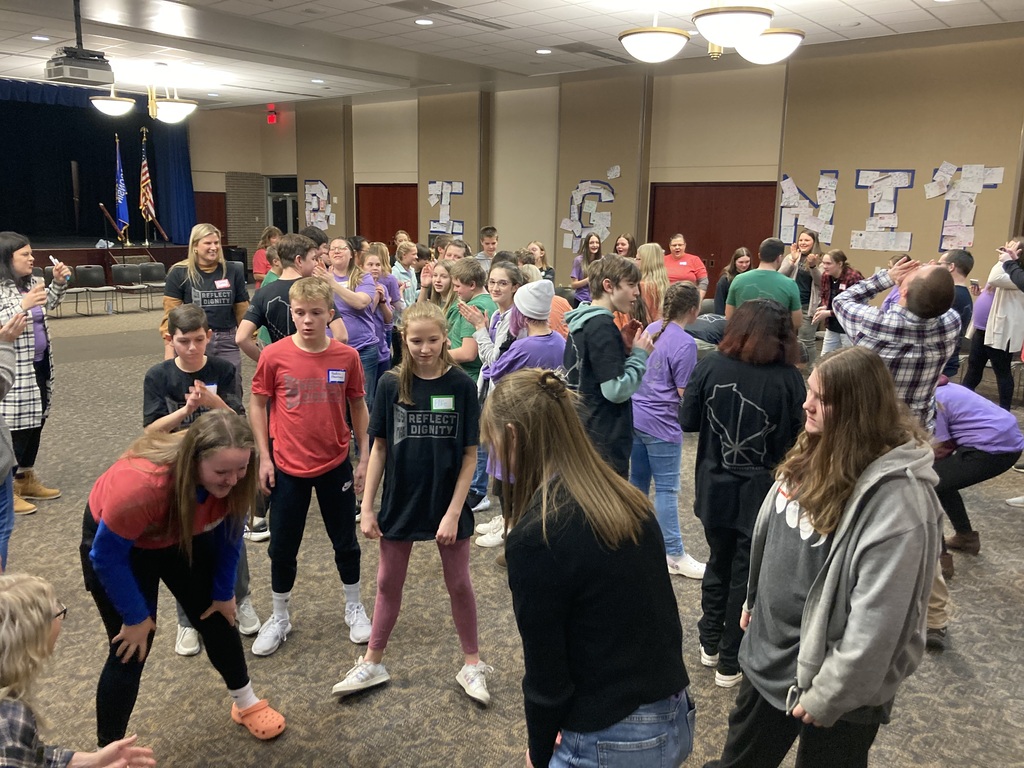 We appreciate Ms. Stephanie Colsch, Mr. Max Moderski, and Newton-our school counseling team!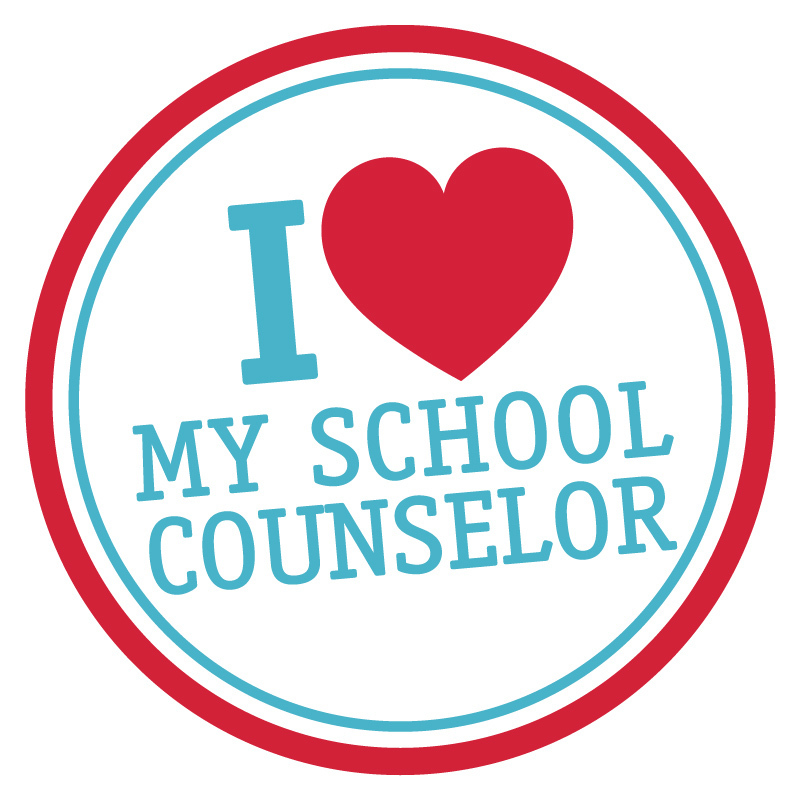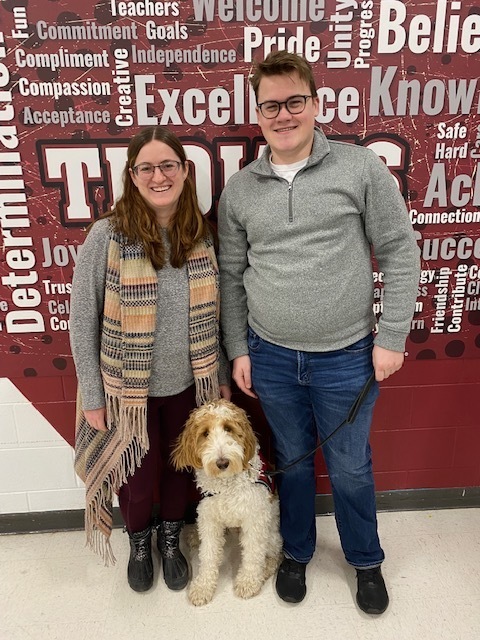 Thank you to our amazing school counselors at North Crawford!

What's getting done in room 181!
MS Community Building Activity - Ski Trip - Grades 6-8 to Mt. La Crosse - Kids had a great time!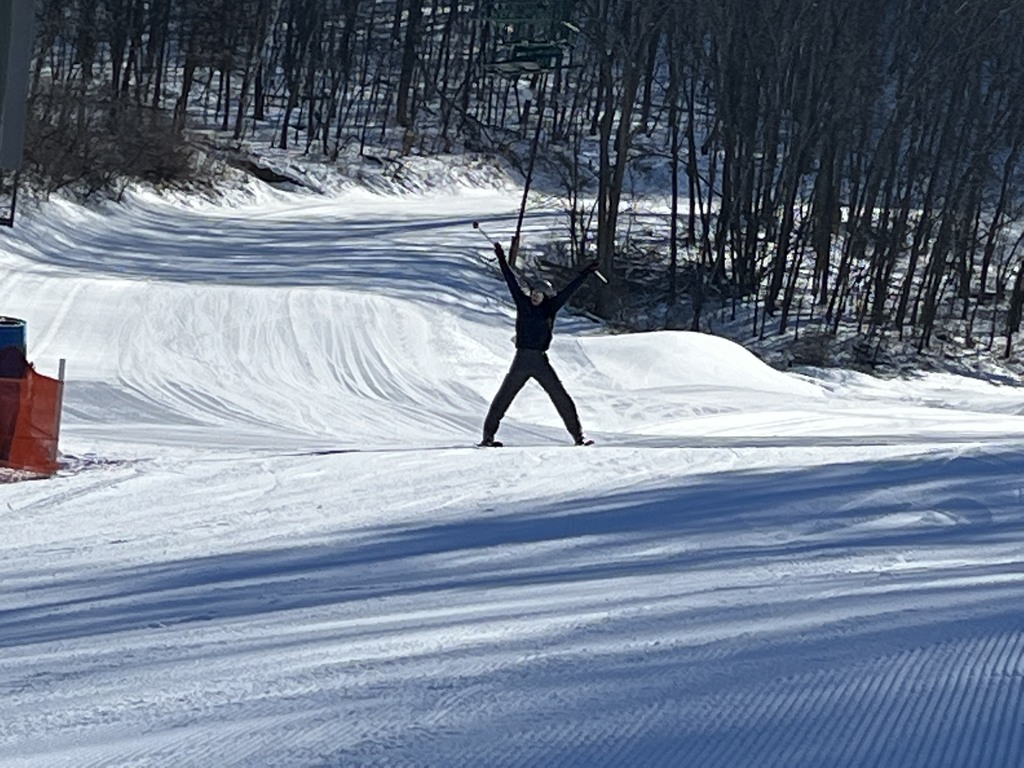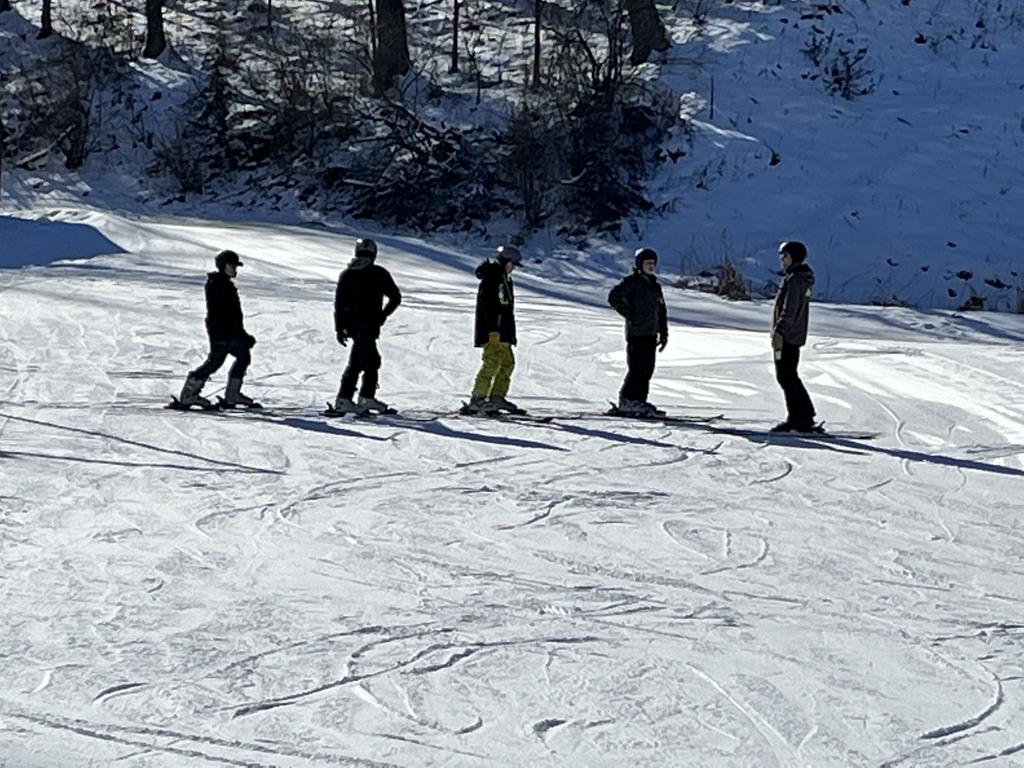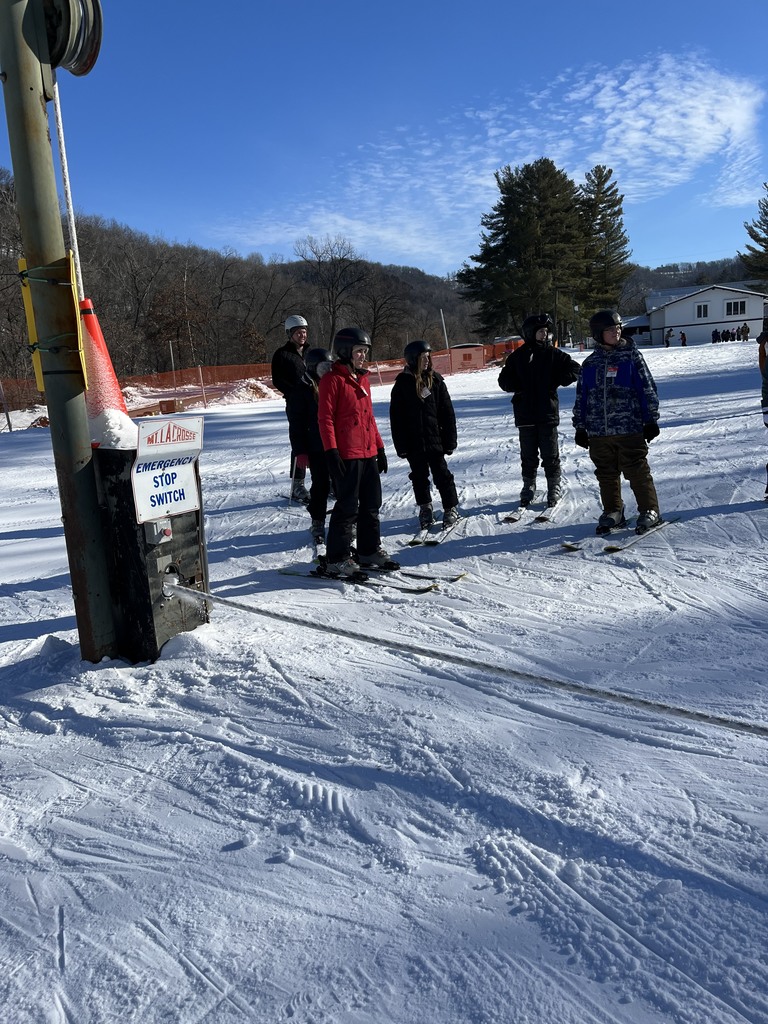 Check out the February FFA newsletter! The North Crawford FFA can't wait to celebrate National FFA week February 18-25th! Mark your calendars for the Annual FFA week pancake supper!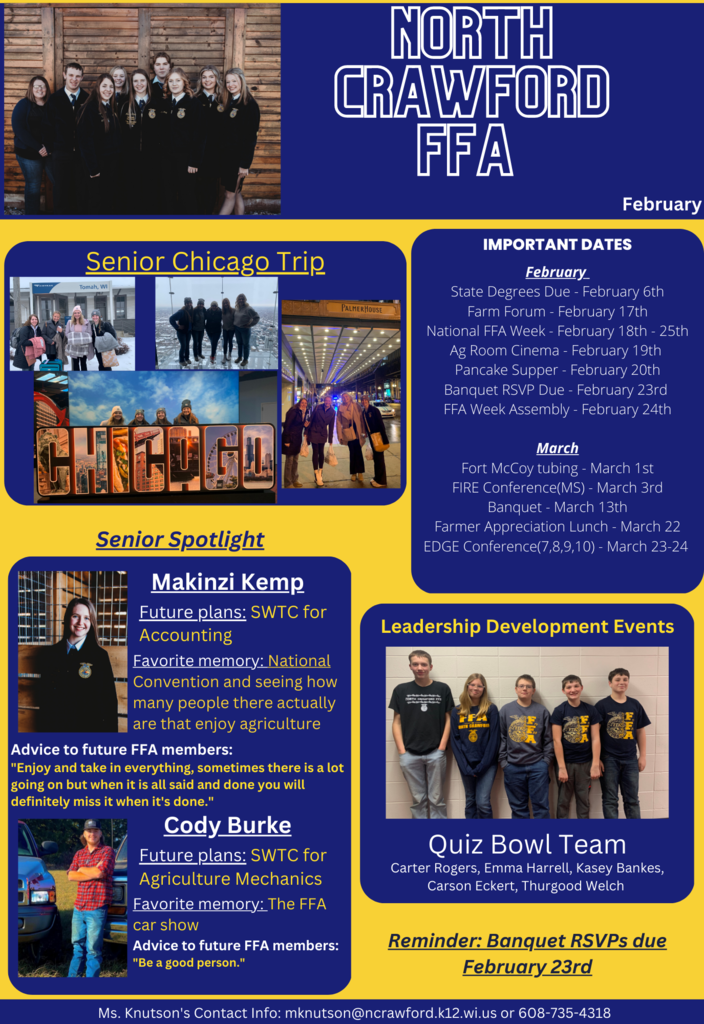 No Beyond the Bell next week, February 6-8, 2023. The program will resume on Monday, February 13th.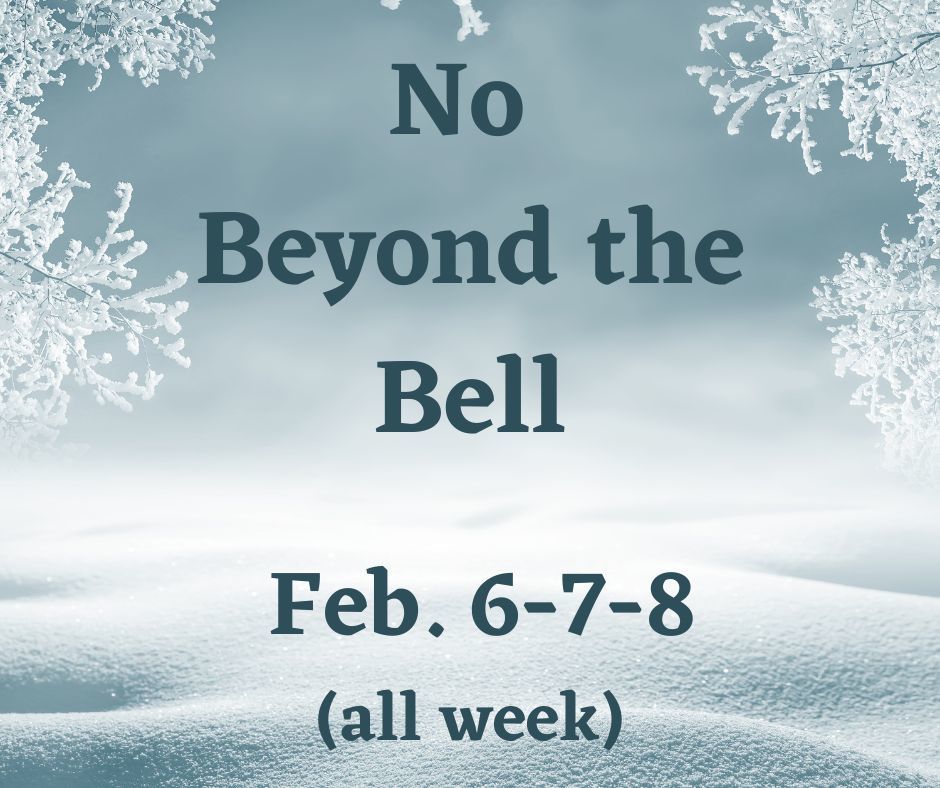 Ms. Anderson's Kindergarteners celebrated the 100th Day of School today. Reading stories, counting to 100, making counting collections of 100 things and craft projects to show 100.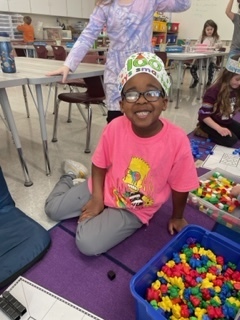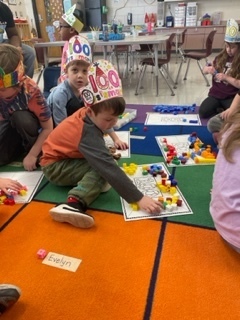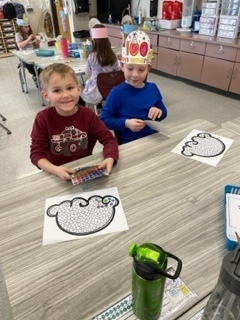 FFA members arrived home late Monday evening after another day of adventures including a 3 hour train delay. We visited Willis tower including stepping out on the Skydeck, stopped by the Chicago Board of Trade building and spent a few last hours in the city! Throughout the trip we experienced several types of public transportation including the Amtrak, the city bus, an Uber and The Metro! A great trip with many memories made!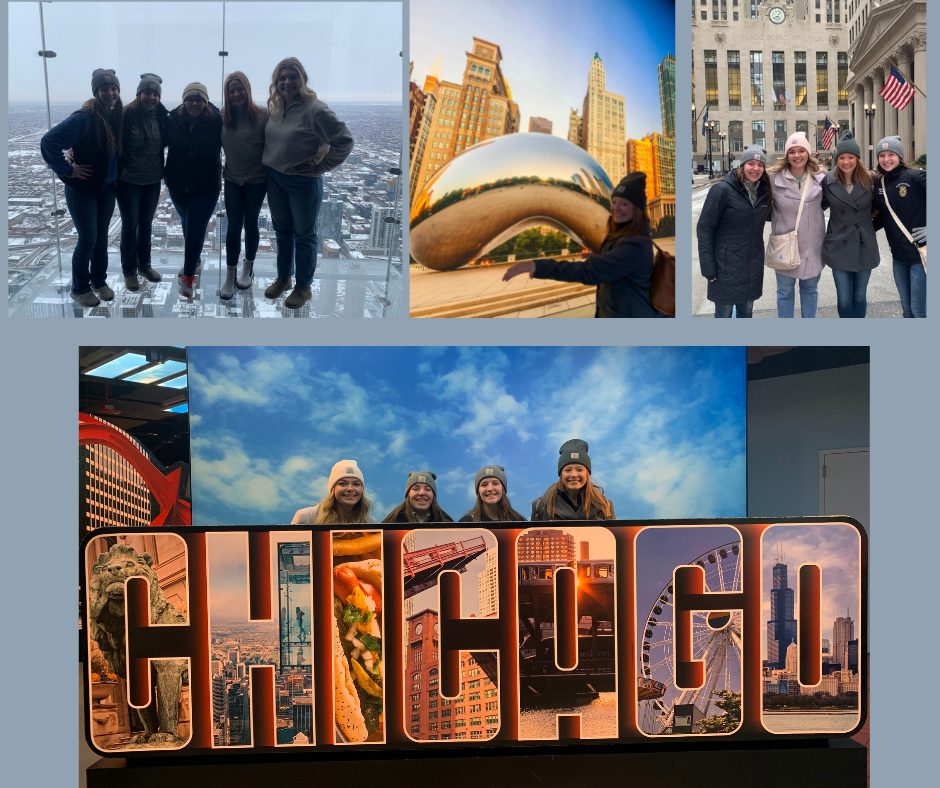 Hello North Crawford families. With the bitter cold temperatures forecasted for Tuesday morning, this is an important reminder to please make sure your children are dressed appropriately for the bus stop and ride to school. Frostbite can occur on exposed skin in a short period of time in these frigid temperatures.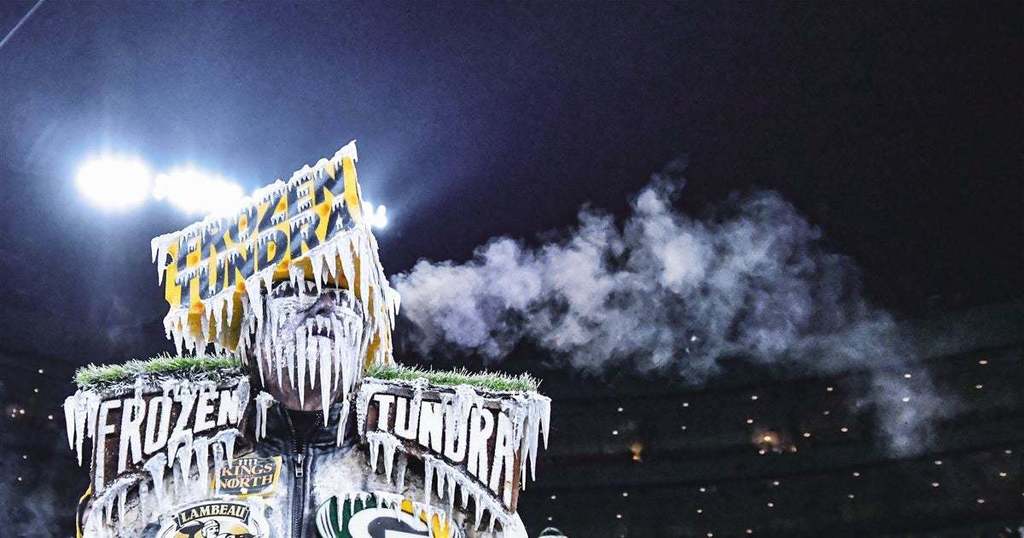 Exemplary Students for middle school for the 2nd quarter