Activities for Homecoming Week Monday, September 30th. #TrojanPride #Homecoming2019

Car dealership? Hardly. North Crawford Commons the Monday morning of homecoming week. Trojan Homecoming 2019. #Homecoming2019 #Seniorhijinx

Who says there's no learning on a day off? Our NC staff members continuing to learn and grow. Great day of staff development. #TrojanPride

It seems a few didn't get the message of no school today. The geese are enjoying the playground today with no students around. #TrojanPride

CORRECTION: The North Crawford Annual Meeting will be held on Monday, Sept. 30th beginning at 6:00 p.m. Please join us for this important district meeting. #TrojanPride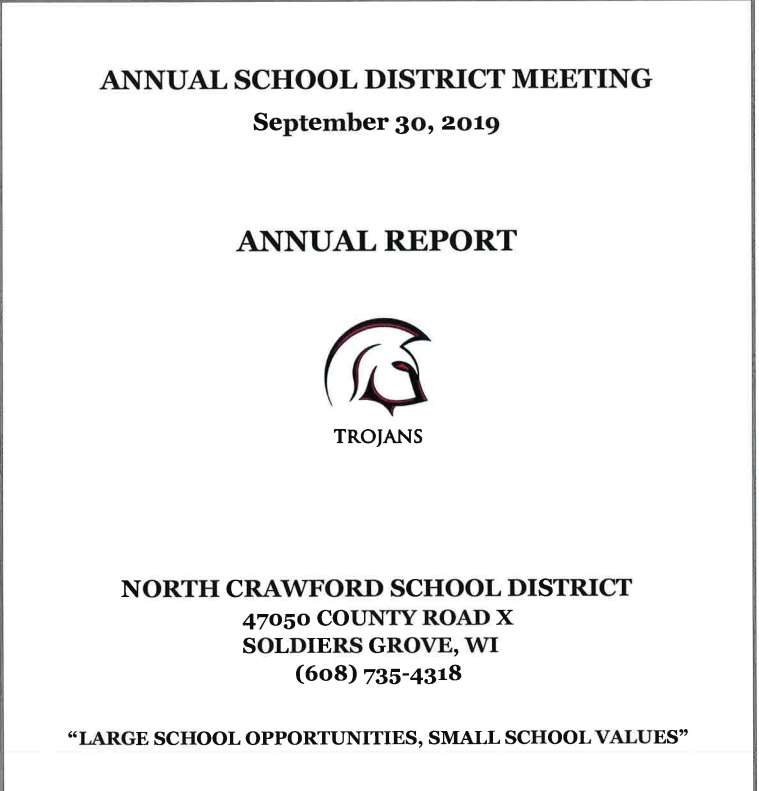 The Soldier's Grove Library will be hosting a fun event tomorrow 10am- 1pm.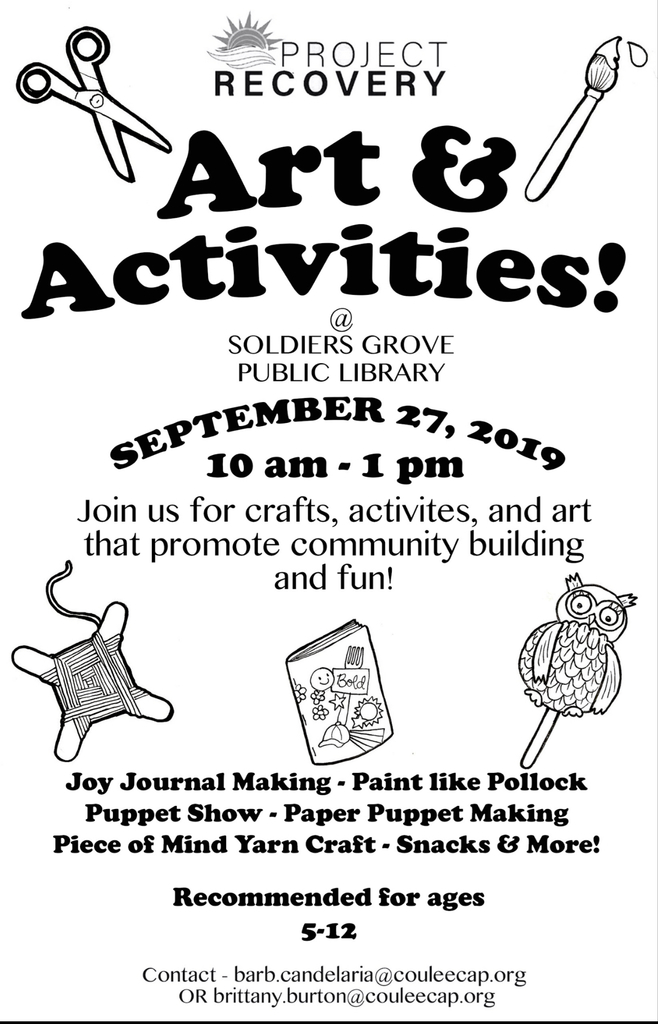 The North Crawford Cafe is getting excited about Homecoming Week. All week long the Volleyball, Cross Country and Football teams will be serving breakfast to the Elementary Grades. Please encourage your kids to join us each day for a fun morning in the Cafe!

Reminder North Crawford students and parents. Friday is a scheduled Staff Inservice day, which means no school for students. Enjoy the 3-day weekend.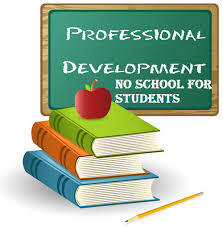 Do you enjoy driving? Do you find working with kids rewarding? The NCSD has the perfect opportunity for you! Sign up to become a bus driver for the district!! Paid training, flexible hours, a rewarding work environment. Contact Kevin at the NC Bus Garage at (608) 624-3484.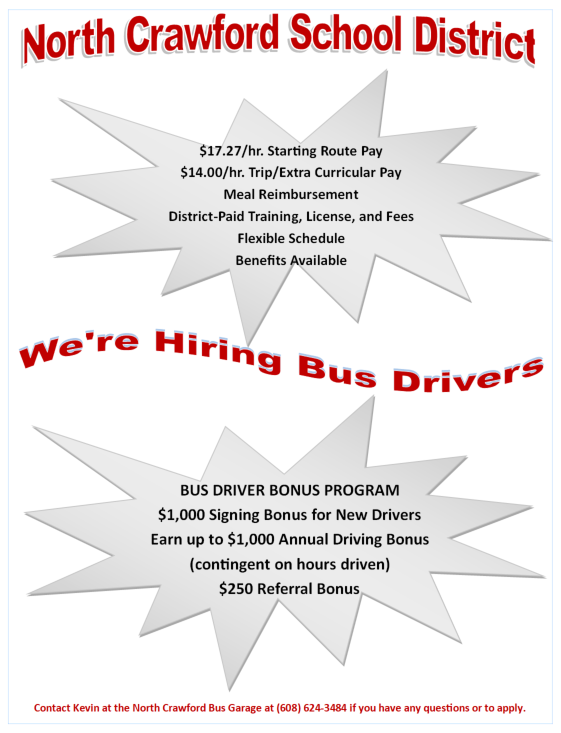 North Crawford is hiring! Sign up to work as a substitute in the following areas: teacher, paraprofessional, custodian, office, food service. Post-secondary education not needed for many of these positions. Call the NC District Office at (608) 735-4318 for additional details.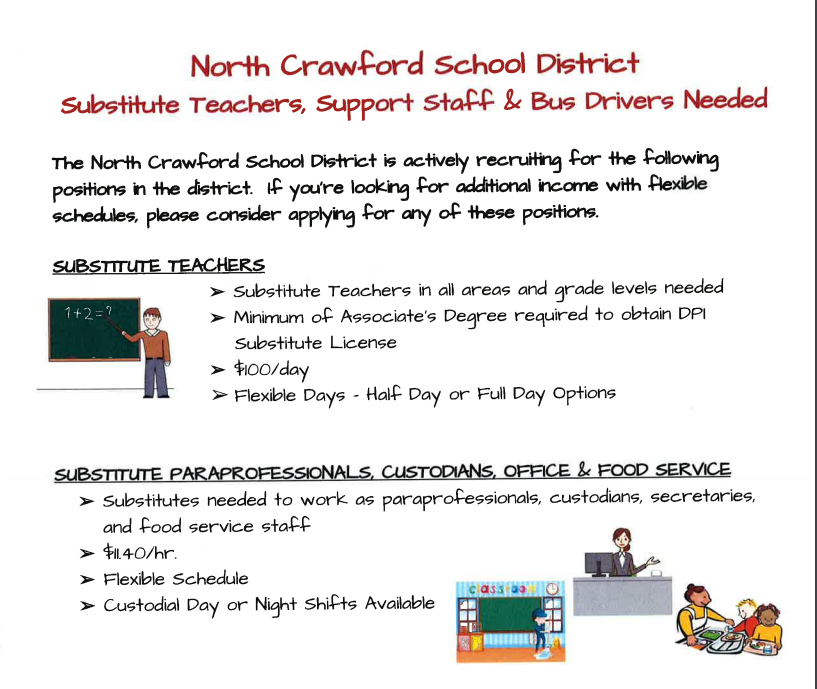 Homecoming Week is a week away. Start planning your outfits now for next week's dress-up days. Let's see that North Crawford spirit loud and proud. GO TROJANS!!! #TrojanPride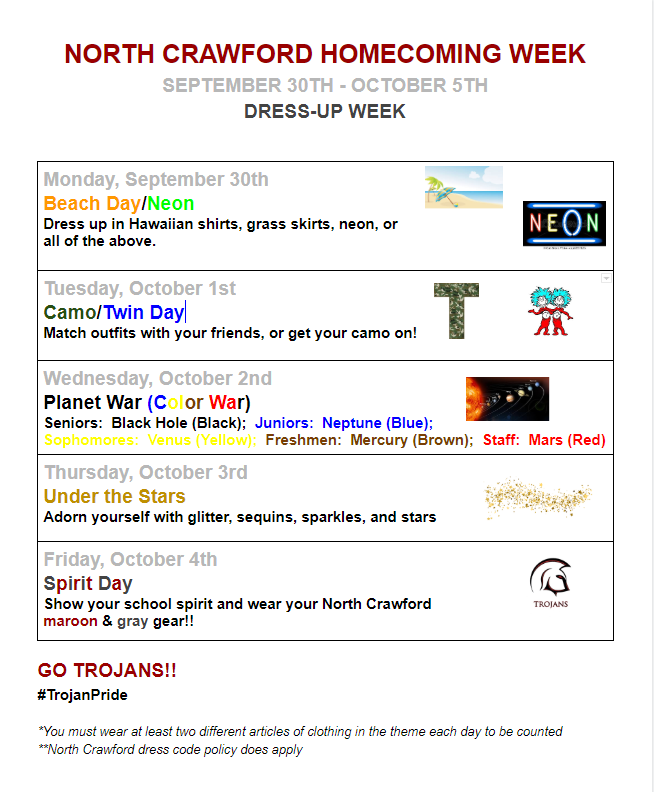 North Crawford Activities for the Week of 9/23 Mon. - JV FB @ Belmont; JV VB Quad @ NC Tue. - Cross Country @ Westby; MS FB vs. Royall Thur. - MS FB vs. Boscobel; MS/HS VB vs. Seneca Fri. - No School for Students - Staff In-Service Sat. - Cross Country @ Reedsburg; HS FB @ Royall GO TROJANS!!! #TrojanPride
For lunch this week in the North Crawford Cafe we tried two new menu items; loaded baked potato and spaghetti with homemade sauce. Both were a big hit with our students! Watch for pictures coming soon from our Fresh Fruit and Vegetable Grant!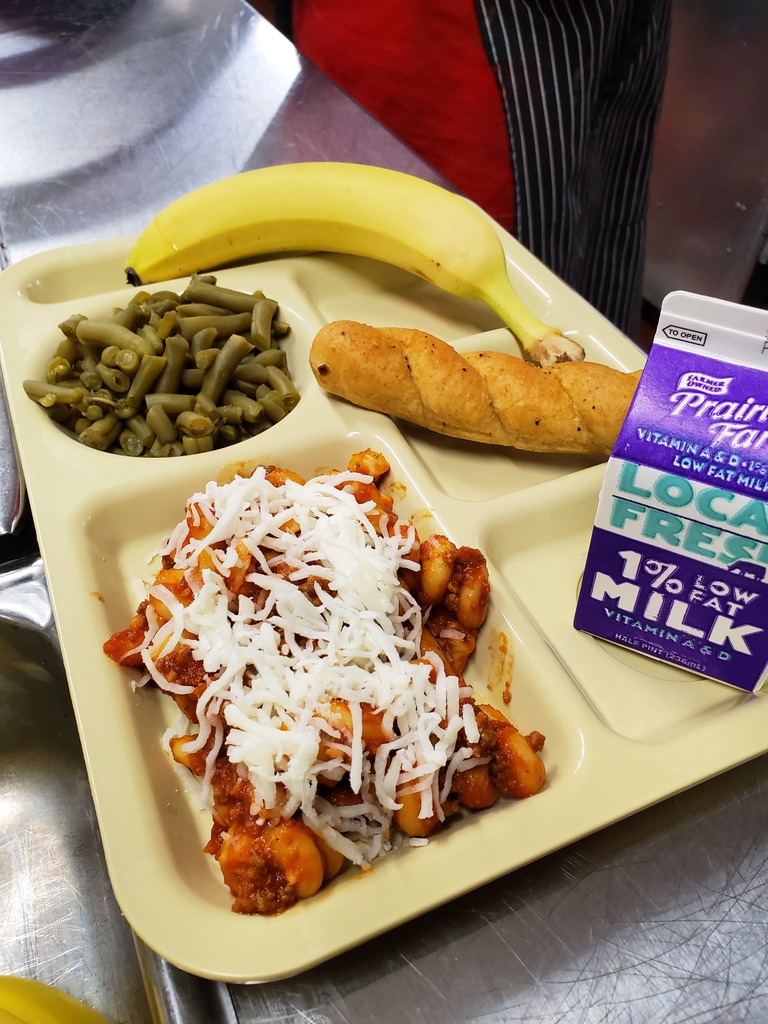 And so it begins! Senior Rachel Peterson and Playhouse choreographer Emily Bialkowski rehearse a dance scene from the upcoming fall musical "Nunsense: The Mega Musical". The show will go on November 7, 8, 9. Stay tuned for more information... #TrojanPride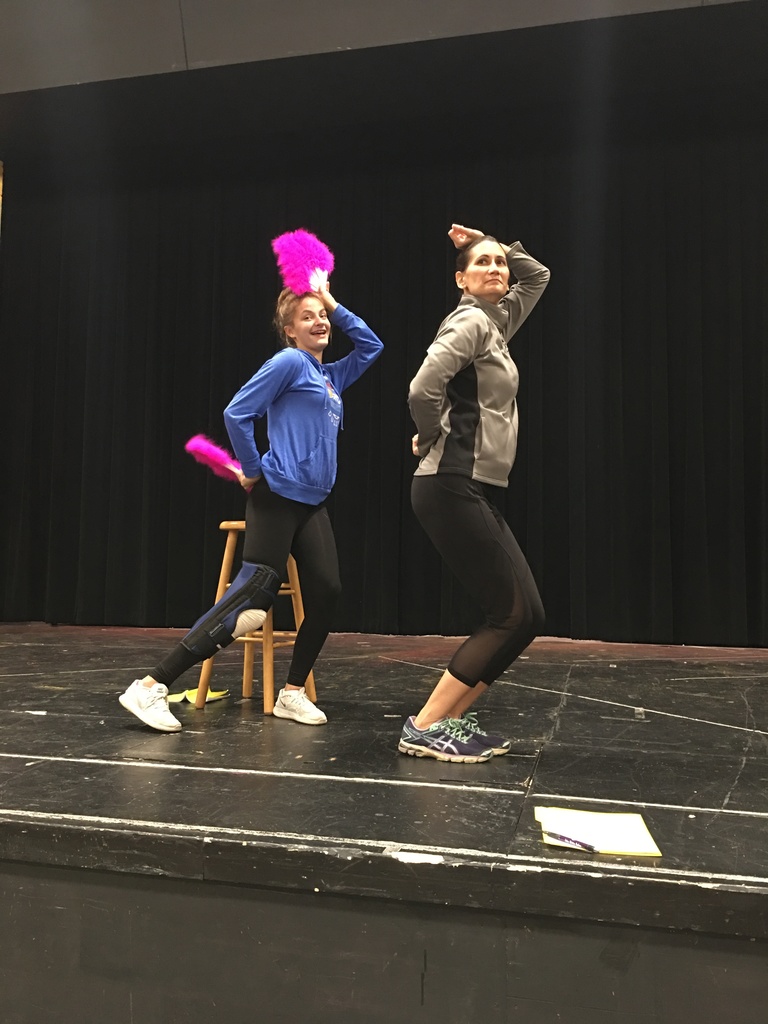 Big thanks Crawford County Sheriffs Deputies Liz Volten & Doug Olson and Vernon Country Sheriffs Deputy Will Zirk for serving breakfast to the students and staff this morning! It was a great morning in the North Crawford Cafe!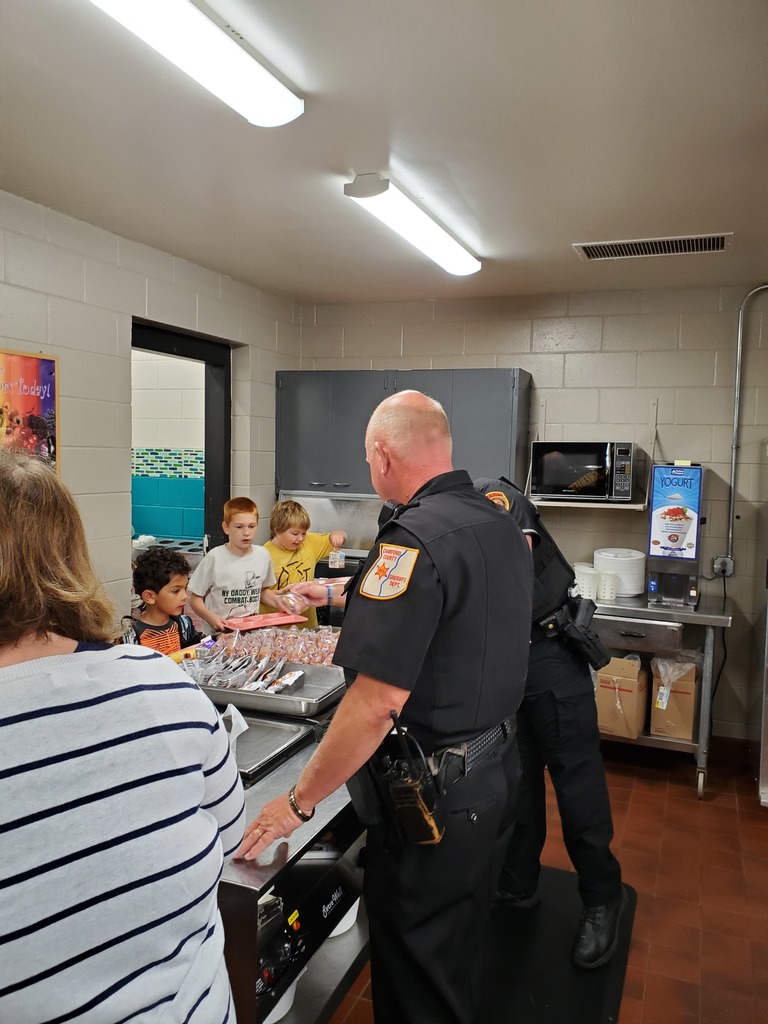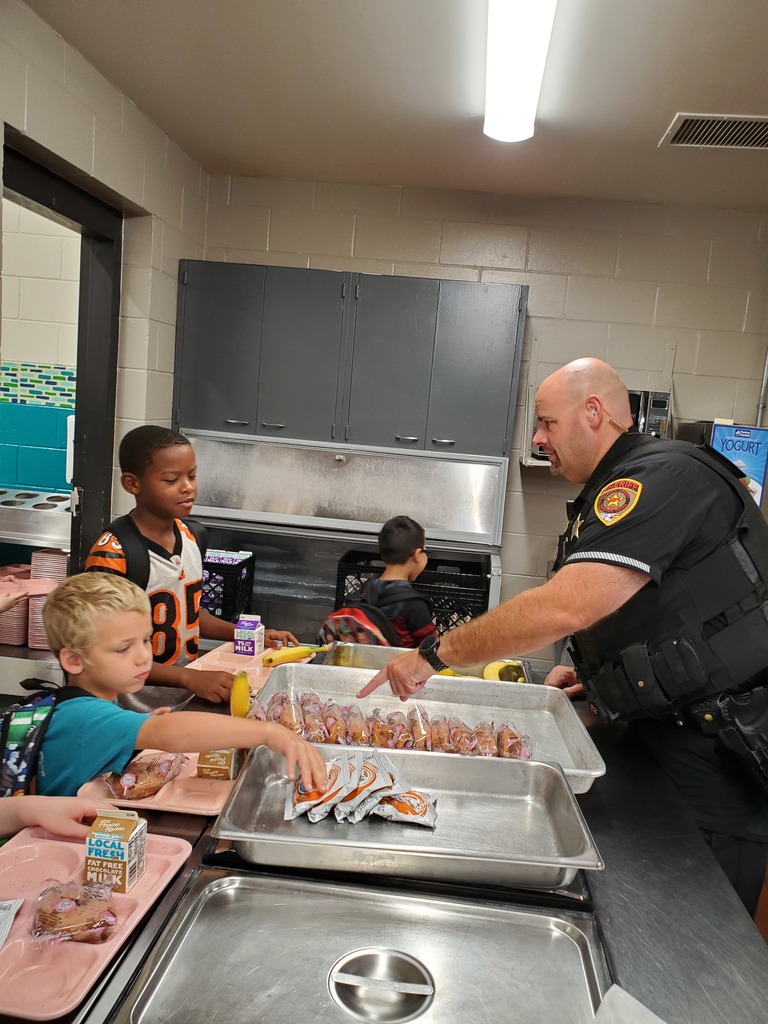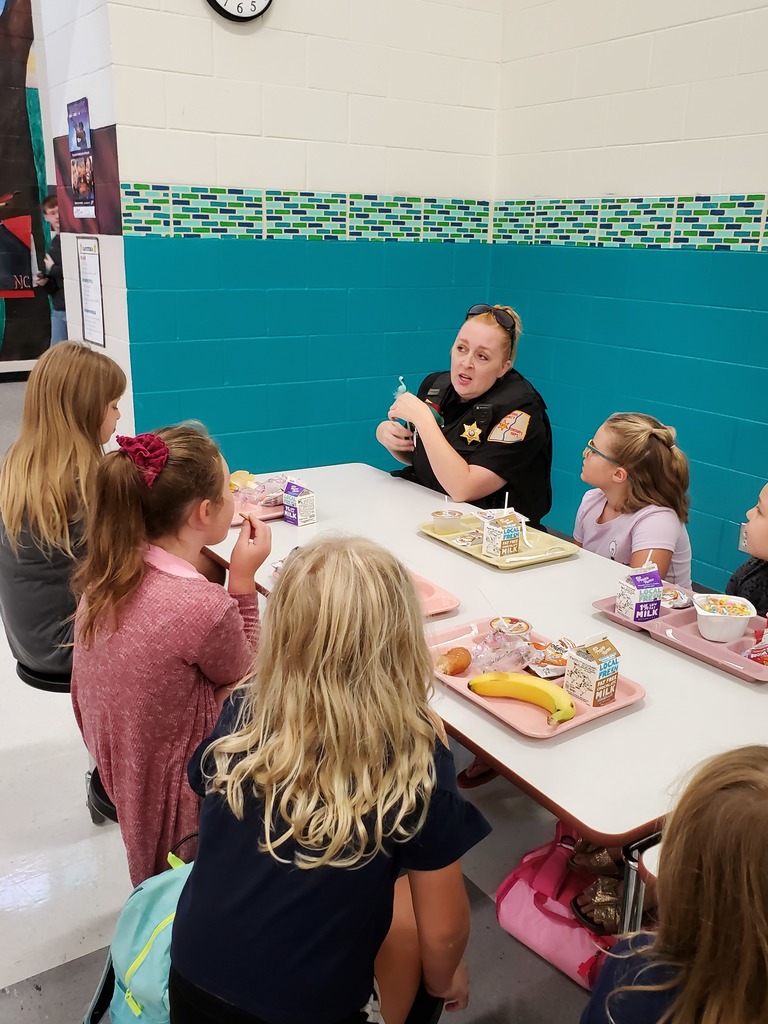 Early morning student photography at North Crawford. #TrojanPride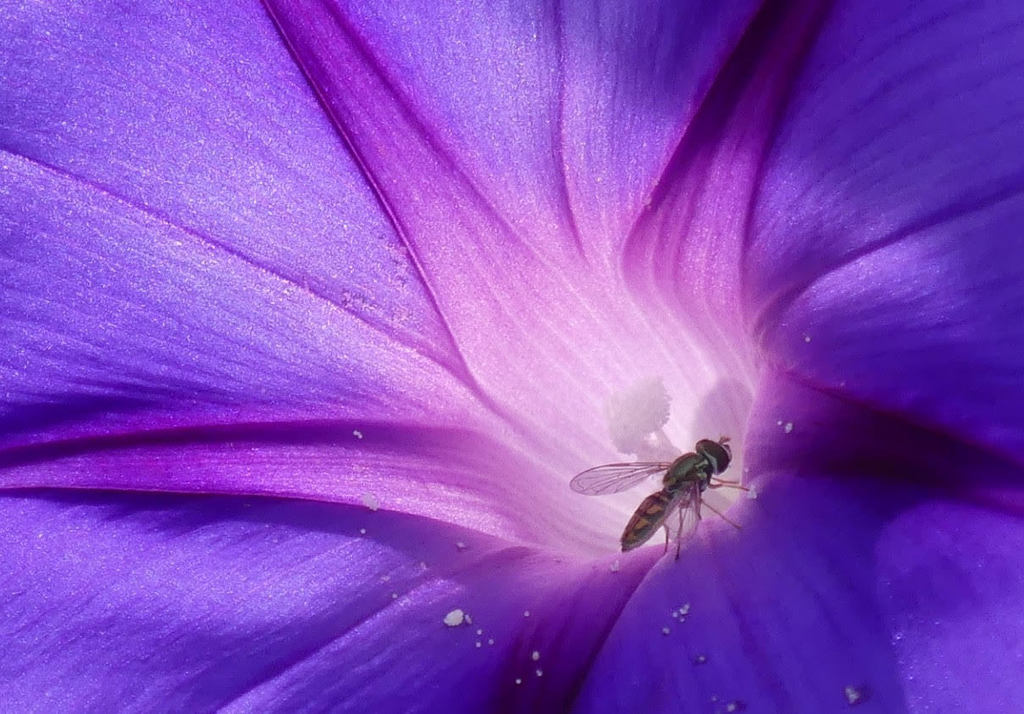 NCSD student art displayed on the walls at our State Capitol in the office of State Representative Loren Oldenburg. You can also find our students' artwork at the Kickapoo Valley Medical Clinic. Great things are happening in the NC Art Dept. #TrojanPride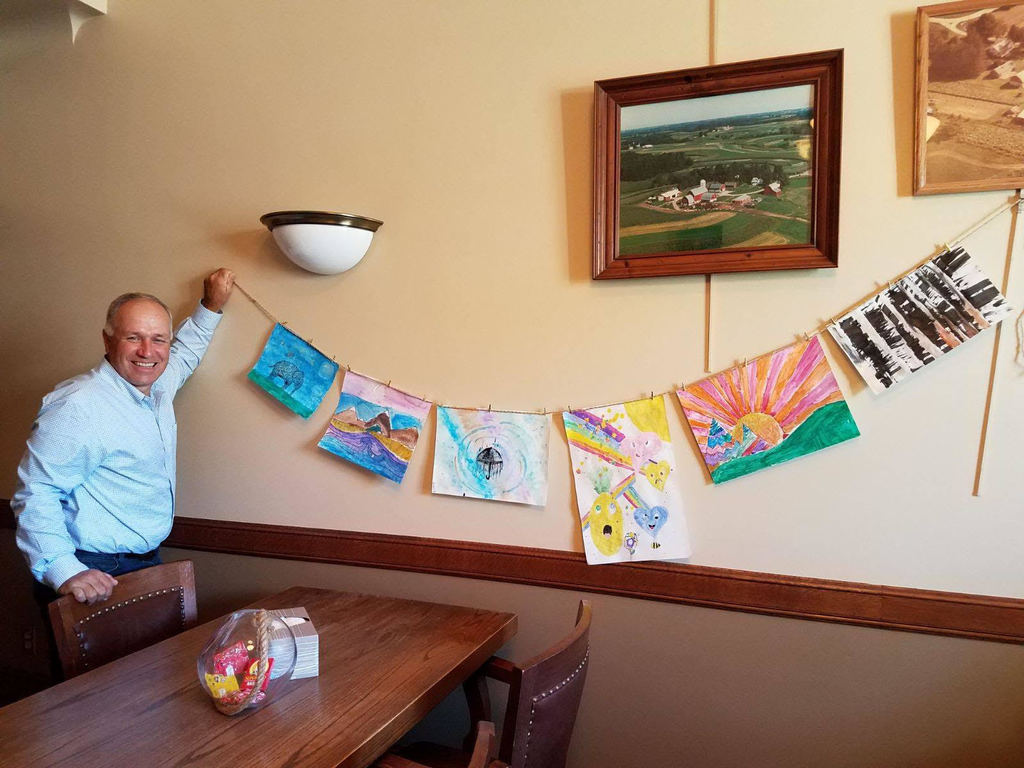 Check out our North Crawford Activities for the upcoming week. Monday 9/16 JV Football @ Wauzeka 5:00 p.m. MS Volleyball vs. Kickapoo 5:00 p.m. Tuesday 9/17 Cross Country @ North Crawford 5:00 p.m. Thursday, 9/19 MS Football vs. Seneca-Wauzeka 5:00 p.m. MS/HS Volleyball @ Ithaca 6:00 p.m. Friday, 9/20 HS Football @ Belmont 7:00 p.m.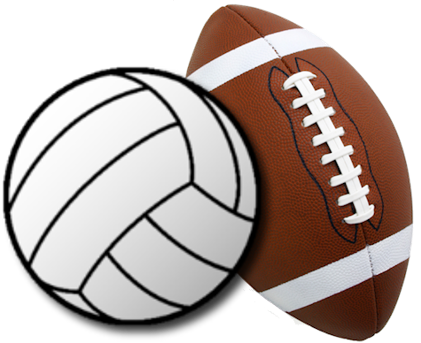 All students are invited to join us in the cafeteria for breakfast on Wednesday, Sept. 18th. Several officers from the Crawford County Sheriff's Department will be on hand to serve breakfast to students! They'll serve, hang out with the kids, answer questions and foster positive relationships!

Good morning. The North Crawford School District will be running a 2 hour delay today. This will give us time to get on the roadways to make sure our buses and families can travel safely. We will keep you posted with any further information.